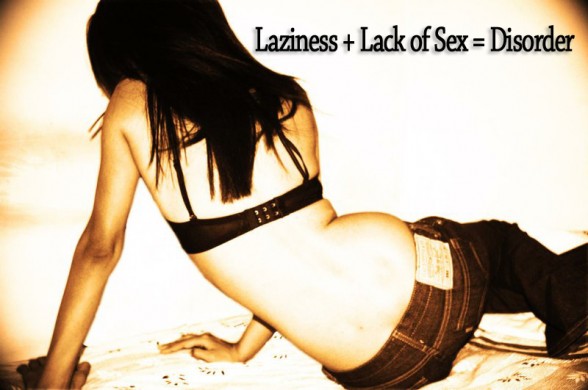 If you are lazy, you now have an excuse… Sluggish Cognitive Tempo Disorder!  Do you suffer from sluggishness, passiveness, and dreaminess?  Do people constantly tell you that you are lazy?  If so, you may be in luck and have a valid reason to tell your family or friends to back off. 
According to the American Psychological Association, which is compiling their latest edition of the Diagnostics and Statistical Manual of Mental Disorders (the psychiatrists' bible) this new disorder reflects changes in our society.  Better yet, maybe it's just another way of saying we have a reason for being lazy.  
How about this, if you are not lazy and just suffer from repeatedly acting out your sexual fantasies without the thought of whether or not you may be hurting others you can always tell people you have Hypersexuality.  If by any chance you find that your sex drive is lacking forget about Hypersexuality and tell people you have Sexual Arousal Disorder.  After all, the more disorders you suffer from, the more private psychiatrists can profit, thus boosting the economy.
Unplug the source for more info.