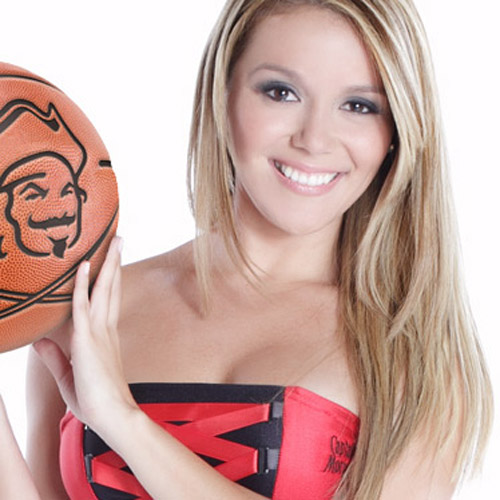 The results of the National Championship matchup are in for the 2011 Captain Morgan BracketMaster Challenge and the winner is Kelly from Ft. Lauderdale. Coached by Joshua Estrin of the Examiner and Celeb Buzzz, Kelly won the title of the Ultimate Morganette to beat out 31 other lovely ladies. That's pretty awesome considering each and every girl in the completion was HOT! Especially our very own Morganette Angie!
The Final Four Morganettes (Kelly, Danielle V., Niki and Nicole) were revealed in Las Vegas at Studio 54 last Saturday night. Prior to the announcement, the Elite Eight Morganettes competed in a series of challenges with their coaches at the MGM Grand, Mirage, New York New York and Mandalay Bay to earn last minute votes and to spread the word about the very tasty Captain Morgan cocktail specials. Although Mankind Unplugged was not in attendance to catch all the action, fortunately COED Magazine was. Going out with a bang, COED Crashed Las Vegas With Captain Morgan and seven other bloggers from the Elite 8 Round of Captain Morgan's Bracketmaster Challenge for what has been described as a very very wild weekend with the Captain and his Morganettes.
For a recap of what went on in Vegas (we know what happens in Vegas should stay in Vegas) check out COED Magazine.
Make sure to visit www.bracketmaster.spike.com for a detailed look at all the Morganettes who competed in the competition.
The Morganettes and their coaches included:
Tags BracketMaster BracketMaster Challenge Captain Morgan Morganette Spike.com