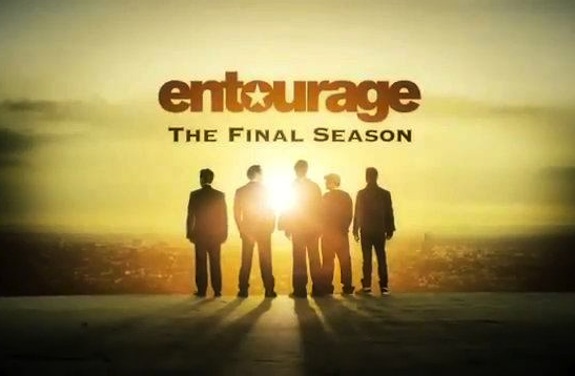 All good things must come to an end including the best entourage on television. Whether you tuned in to see the occasional athlete appearances, some of the hottest girls on television, or to hear Ari Gold's outrageous one-liners, you will definitely miss Entourage. Like Tony Soprano (Sopranoes), Vern Schillinger (OZ), or Stringer Bell (WIRE), we all hate to see Ari Gold bid his final farewell. Or did he? Spoiler alert: There could be a spinoff on the way considering how the final episode ended.
With our favorite TV entourage flying off into the sunset, it's only fitting that we take a look back at some of the hottest babes that Vince, Turtle, Drama, Ari, and Eric have had the pleasure of "hanging out with." The girls of Entourage were so hot someone even dedicated a website to them, GirlsFromEntourage.com.
TOP 3 HOTTEST GIRLS
Sophia Vergara
A Colombian village girl in Entourage Season 4 who beauty disrupts the entire production of Vinny's film, Medellin

Lauren London
One of Turtle's hottest love interests aside from Dania Ramirez

Sophie Monk
This blonde bombshell went from having a private fitting with Vince, to fitting snugly in his bed

Honorable mention: Emmanuelle Chriqui (Sloane)
E's true love and mother of his unborn child, she was headstrong to say the least

Visit BroBible for their list of The Hottest Girls in 'Entourage' History, Seasons 1-7.
READ MORE
Tags Ari Gold Quotes Athelets on Entourage Entourage Entourage Final Episode Entourage Season Finale Girls of Entourage