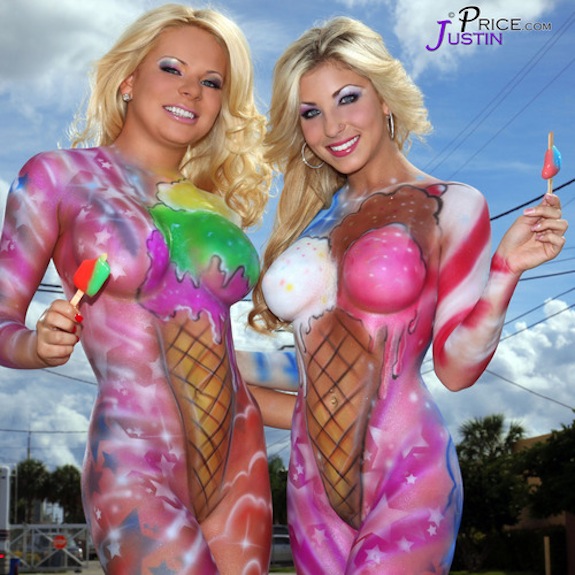 Looking for something different, special, sexy and fun? On your next visit to Miami make sure to check out the Aphrodisiac Ice Cream truck. It's not just ice cream, it's an experience with hot chicks and a cool ice cream truck that has monitors and blazing speakers. While customers are standing in line for one of there tantalizing ice cream flavors such as "Chocolate 3sum" or the "Aphrodisiac Orgy," they provide a visually striking truck which features two stripper poles. And yes, girls do make use of the poles.
Their motto is "satisfy your sweet tooth then satisfy each other." Fellas, could you imagine this ice cream truck driving through your neighborhood as a kid? I'm headed to Miami soon and I'll be sure to take some picture if I just so happen see the truck.
VIDEO

Want to know more about the truck? Take the jump over to their official website www.AphrodisiacIceCream.com or follow the lovely ladies on Twitter @aphrodisiacice. Make sure to check out the "Our Ice Cream Truck Girls" section. The girls serving up the ice cream are as easy on the eye just as ice cream melts in your mouth.
Tags Aphrodisiac Aphrodisiac Orgy Food Truck Ice Cream Ice Cream Truck Miami's Sexiest Ice Cream Truck The Aphrodisiac