Let's go! It's week 13. I love this time of year and hate it at the same time. Teams usually hit their groove right about now, but the reality is we are closer to the Super Bowl and inevitably the end of the season. Yikes!
Drama!
It's been a pretty exciting season thus far and no one can say it lacked drama. If you are like me, I am sure you are still hung up on the AFC East. Those unpredictable J-E-T-S and defeated Colts have to be the low of the season. Of course there is much more to talk about including the reality that it's time for Norv Turner, Andy Reid, and Jack Del Rio to move on. Wait, ol Jack was fired… We can also talk about how old the Steelers and Ravens are looking.
Where do you see Ray Lewis going next year? Very much like old man Shaq (headed to TNT), I think it's time for Mr. Ray Ray to transition to a mic and chair. Unlike Donovan McNabb, Ray will be good as a NFL Analyst. I hope he lands at the NFL Network with QB Killa. Imagine that!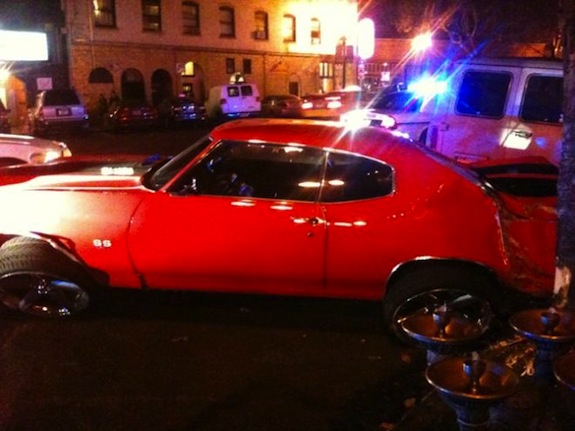 Kicked to the curb…
You already know where I am about to go… Ndamukong Suh. This guy has to be having the worst week ever. After what many deemed to be unsportsmanlike behavior on Thanksgiving day, Suh goes out and crashes his car. He managed to tackle a curb, light pole, and a drinking fountain before ultimately taking on a tree. Not bad work for being off the field serving a 2-game suspension.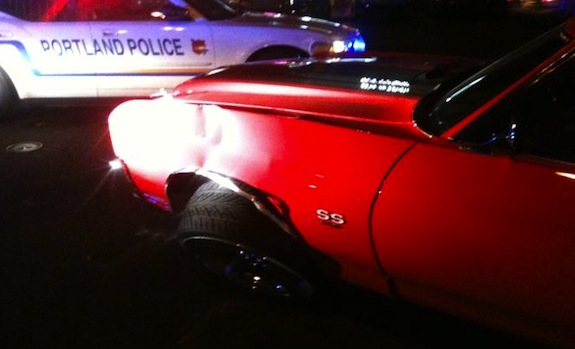 Considering he crashed in a 1970 Chevy Coupe, I wonder how Chrysler will react. Do you think he will loose his endorsement deal?
REDEMPTION!
I went 8-8 a couple of weeks ago and I was a bit embarrassed. After going 14-2 last week, I can once again hold my head high. Now that I have my groove back I'm feeling a bit more optimistic about jumping back into my parlay betting. I won't reveal my parlay picks this week, but if I win, I'll be sure to let you know next week.
Below are my straight picks for week 13. Drink and pick responsibly!
Thursday, December 1, 2011
Philadelphia Eagles 14
Seattle Seahawks 31
Sunday, December 4, 2011
Tennessee Titans
Buffalo Bills
Kansas City Chiefs
Chicago Bears
Atlanta Falcons
Houston Texans
Oakland Raiders
Miami Dolphins
Denver Broncos
Minnesota Vikings
Indianapolis Colts
New England Patriots
Cincinnati Bengals
Pittsburgh Steelers
Carolina Panthers
Tampa Bay Buccaneers
New York Jets
Washington Redskins
Baltimore Ravens
Cleveland Browns
Dallas Cowboys
Arizona Cardinals
Green Bay Packers
New York Giants
St. Louis Rams
San Francisco 49ers
Detroit Lions
New Orleans Saints
Monday, December 5, 2011
San Diego Chargers
Jacksonville Jaguars
Tam-Star's NFL Pick Em' – Week 12
Pick Em' Results: 14-2
Pick Em' Results (Season): 92-55
(note: DNP Week 8 and 11)
So-called ESPN NFL Experts Pick Em' Results for Week 12.
About me: I am a Producer, Managing Editor, freelance Social Media Producer, Writer… aspiring professional bowler, creative, quirky, all around Jane of all trades and just a little offbeat. I am an avid football fan and I blame my obsession with sports gambling and picking parlays on an ex-boyfriend… funny thing is that's all he was good for.
Tags car crash Detroit Lions Football Football Picks Ndamukong Car Crash Photos Ndamukong Suh NFL NFL Picks NFL Week 13 Picks Scores Sports Betting