The playoffs are here! The regular season was entertaining to say the least. There was so much that took place on and off the field it's almost impossible to recap. TO did not play, Sih wrecked a car while on suspension for kicking another NFL player, Indy almost went win less this season, the Dallas Cowboys lost their place as America's team (my opinion), Dan Marino's throwing record was broken twice, Albert Haynesworth was released, Donovan McNabb asked to be released, Cam Newton showed out, Chad Ochocinco only caught one touchdown pass, the Jets put their foot in their mouths, and we all learned a new word, "Tebowing." These were just a few of the "Hollywood-like" stories we endured the last 17 weeks.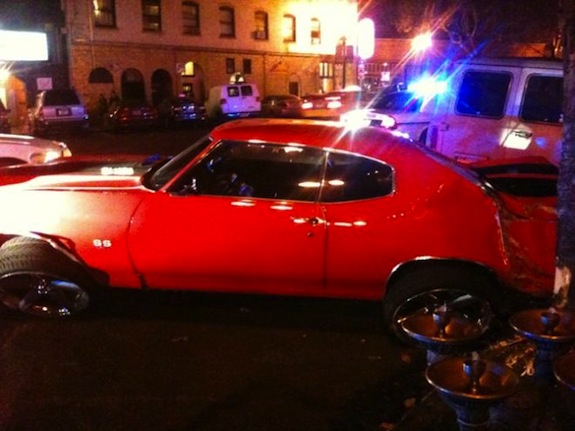 Some of the madness that took place during the NFL regular season seemed to be straight out of ESPN's now defunct show Playmakers (that was a GREAT show). A few of my favorite stories included:
– New York vs. New York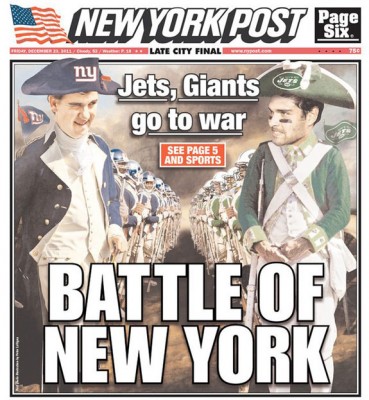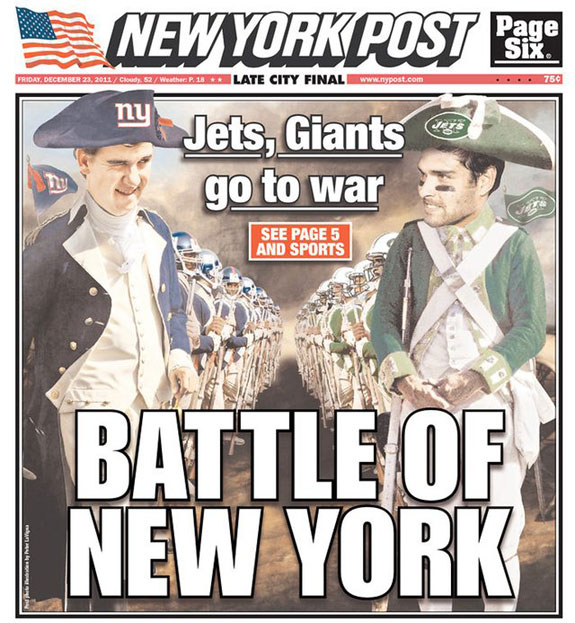 – Skip Bayless debating Tim Tebow with Stephen A. Smith and Chris Carter
– Skip Bayless debating Tim Tebow with Stepen A. Smith and Rapper Joe Budden
– "Tebowing" officially a word
– Adrian Peterson's gruesome knee injury video
– Fans fight at Oakland Raiders game
With the regular season behind us it's time to move on to the postseason. The Detroit Lions have finally made it to the playoffs after a 12 year hiatus. The question remains whether or not they can beat New Orleans in their wild card match-up. I am definitely going against the grain, but I think they can. I am also going out on a limb and taking the Broncos over the Steelers. Yes, I know it's a fools bet, but hey why not root for the underdog.
Below are my picks for the 2012 NFL Wild Card playoffs. Remember anything can happen on any given Sunday, so drink, and pick responsibly!
Saturday, January 7th
Cincinnati Bengals
Houston Texans
Detroit Lions
New Orleans Saints
Sunday, January 8th
Atlanta Falcons
New York Giants
Pittsburgh Steelers
Denver Broncos
Tam-Star's NFL Pick Em' – Week 17
Pick Em' Results: 12-4
*Pick Em' Results for the 2011 NFL Regular Season: 146-81 (WINNING RECORD)
(note: DNP Week 8 and 11)
So-called ESPN NFL Experts Pick Em' Results for Week 17.
About me: I am a Producer, Managing Editor, freelance Social Media Producer, Writer… aspiring professional bowler, creative, quirky, all around Jane of all trades and just a little offbeat. I am an avid football fan and I blame my obsession with sports gambling and picking parlays on an ex-boyfriend… funny thing is that's all he was good for.
Tags 2012 NFL Playoffs Football NFL Expert Picks NFL Picks and Predictions NFL Playoff Picture NFL Playoffs NFL Wild Card parlay betting Wild Card Weekend