The NFL Wild Card weekend was WILD to say the least. From Tim Tebow and the Broncos win over the Pittsburgh Steelers to Houston winning it's first ever playoff game, the Wild Card weekend was EVERYTHING. The Wild Card weekend was so unpredictable you may be hard pressed to find one NFL analysts who went 4-0 last week.
Last week I went out on a ledge and almost jumped by picking Denver to beat the Steelers. Luckily, I did not jump as the Broncos lead by Tim Tebow (or God depending on who you ask) pulled out the victory. I wasn't so lucky with my prediction that the Detroit Lions would do anything other than what they are used to doing, loosing.
This week I am feeling a bit daring and have decided to go with the Broncos again.
Yeah, I know it's a fools bet, but I am a believer. I believe that someone has to take New England out since my AFC East team (The J-E-T-S) are home. The New York Post called Eli Manning "Rambeau," but the question remains can Eli and the Giants take out the Packers? Maybe another fools bet, but there is a possibility. Unfortunately, I do not believe in that possibility.
Below are my picks for the 2012 NFL Wild Card playoffs. Remember anything can happen on any given Sunday, so drink, and pick responsibly!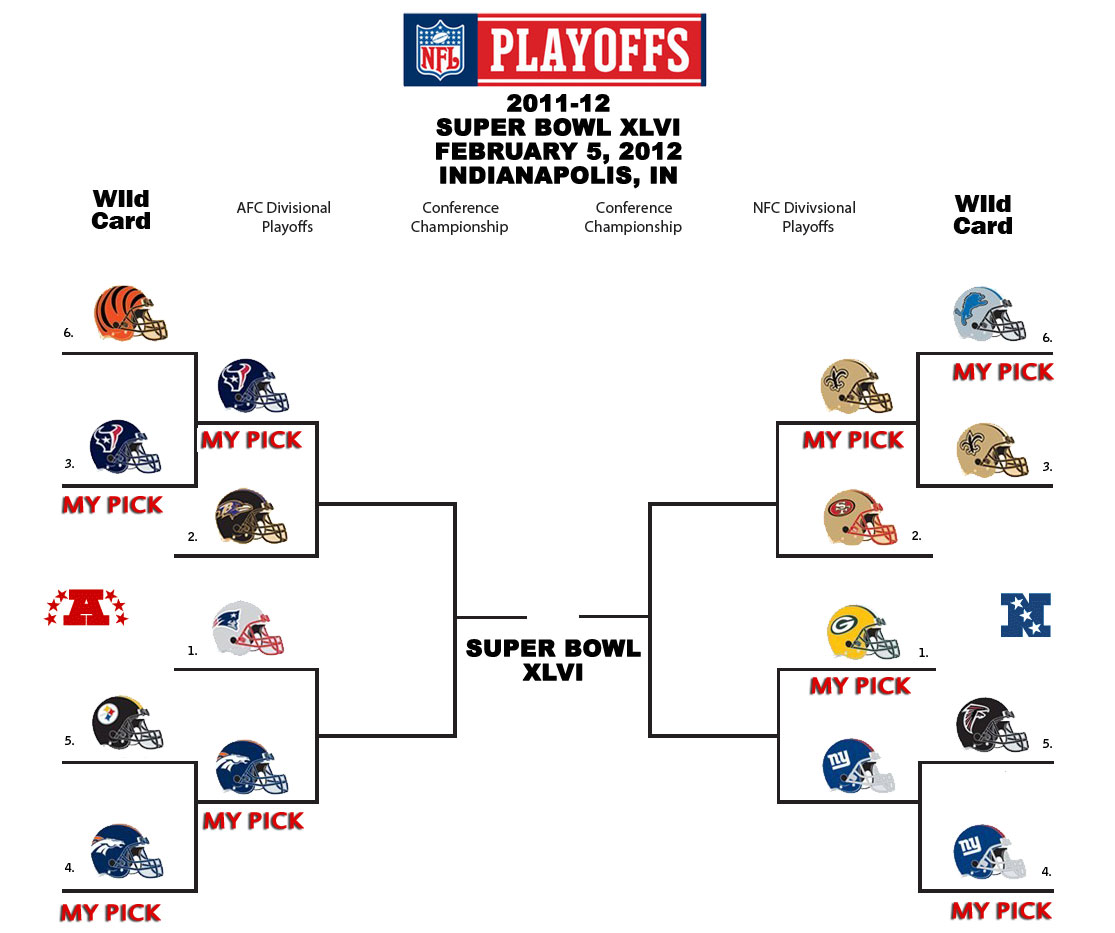 Saturday, January 14th
New Orleans Saints
San Francisco 49ers
Denver Broncos
New England Patriots
Sunday, January 15th
Houston Texans
Baltimore Ravens
New York Giants
Green Bay Packers
Tam-Star's NFL Pick Em' – Wild Card Weekend
Pick Em' Results: 3-1
*Pick Em' Results for the 2011 NFL Regular Season: 146-81 (WINNING RECORD)
(note: DNP Week 8 and 11)
So-called ESPN NFL Experts Pick Em' Results for Wild Card Weekend.
About me: I am a Producer, Managing Editor, freelance Social Media Producer, Writer… aspiring professional bowler, creative, quirky, all around Jane of all trades and just a little offbeat. I am an avid football fan and I blame my obsession with sports gambling and picking parlays on an ex-boyfriend… funny thing is that's all he was good for.
Tags 2012 NFL Playoffs Divisional Playoff Weekend Divisional Playoffs Football NFL Expert Picks NFL Picks and Predictions NFL Playoff Picture NFL Playoffs