Incase refreshed their casual bag collection to include the denim and canvas Terra Collection. Weaving natural materials into a range of casual bags designed for easy packing and lightweight travel, dark wash denim along with rich brown leather bring a classic look to the Terra Collection that complements any style. For a simple and modern look they also pair together natural canvas and dark gray leather.
A surprising quilted orange interior gives a playfulness to the outwardly sophisticated pieces of the denim collection.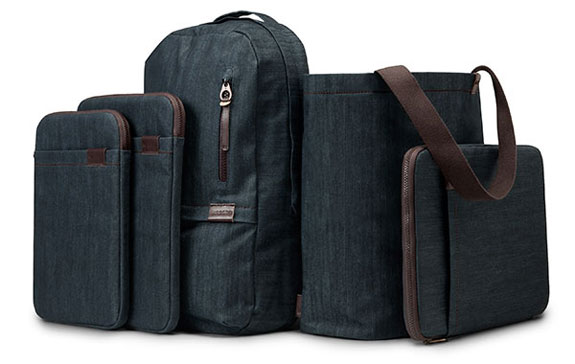 A pop of fluro orange stitching and an interior chambray lining keep the canvas inspired pieces on-trend without being trendy.
The Terra Collection includes the Terra Campus Pack, Terra Tote and Terra Protective Sleeve in 11″, 13″ and 15″ sizes which are available now online at www.goincase.com. There is limited availability at the Apple Store. Retail $49-$99
Tags Computer Bag Incase Incase Bags Incase Macbook Pro Incase Terra Collection Protective Sleeve