Born to a Greek father and Irish mother in Athens, Georgia Salpa was raised in Ireland. A featured model in both the Norwegian and Polish versions of FHM, Georgia has made appearances on several TV shows, most notable the Ireland's Republic of Telly. She also appeared on the UK's Celebrity Big Brother where she was the third housemate evicted.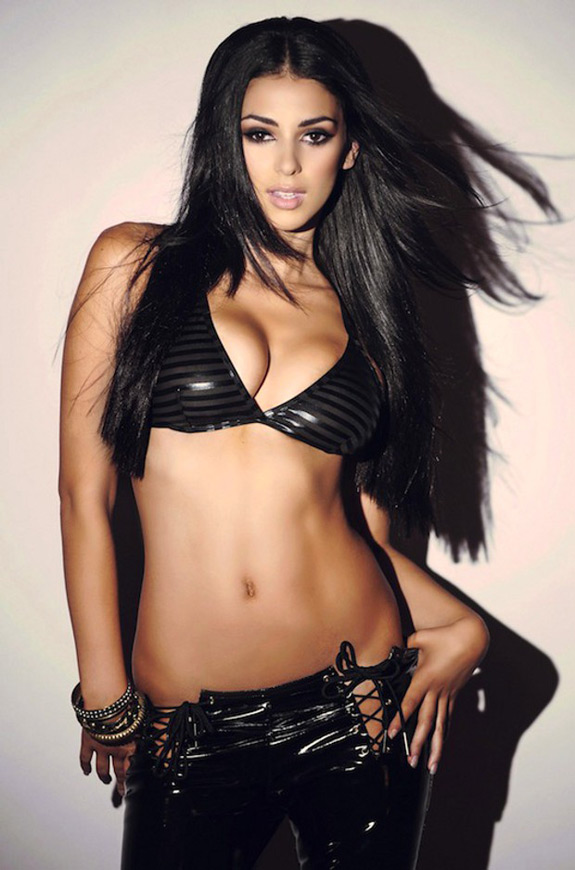 Georgia, who looks more like Kim Kardashian than Khole Kardashian, writes a weekly feature in the Irish Daily Star newspaper. Georgia is so hot she was voted Ireland's most desirable Valentines. Fellas what do you think?
For more information on Georgia Salpa make sure to visit her official website http://www.georgiasalpa.ie/. You can also check her out on Twitter @GeorgiaSalpa.
VIDEO

Tags Bikini Model Georgia Salpa Georgia Salpa Celebrity big Brother Georgia Salpa Photos Glamour Model Irish Model Georgia Salpa