Nike's new "Game On, World" promotions are incredible. From the commercial with LeBron James flying high to the spectacular dunk by street baller Jus Fly that was featured on ESPN's SportsCenter, Nike has pulled out all the stops in making sure consumers are familiar with their new Nike+ technology.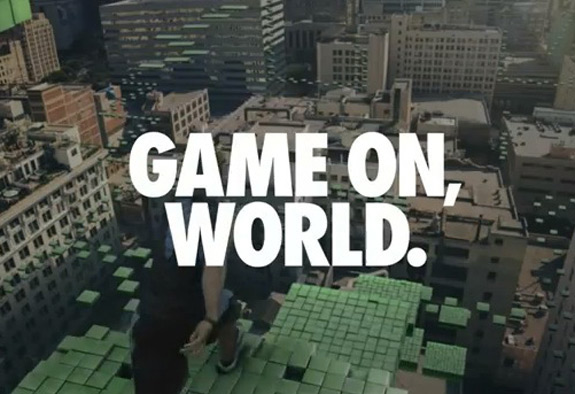 For those that have been a bit confused as to what all the hype is about with #GameOnWorld, Nike introduced a new training platform that measures and tracks your score against your self, against your friends, as well as the world. With the ability to track how fast, how hard, and how high you move, Nike is providing real time performance feedback with the combination of the Nike+ app and censored shoes.
VIDEO

The new Nike "Game On, World" video illustrates exactly how this new interactive mobile application is bridging the physical world of sport with the social elements of digital. In addition to witnessing Nike+ Basketball in action when Jus Fly did that incredible dunk, we were also fortunate to be invited to an exclusive Nike+ event to test out the new technology. As you can see from the photos, this new technology is amazing and a must have for any one who wants to take their training to the next level.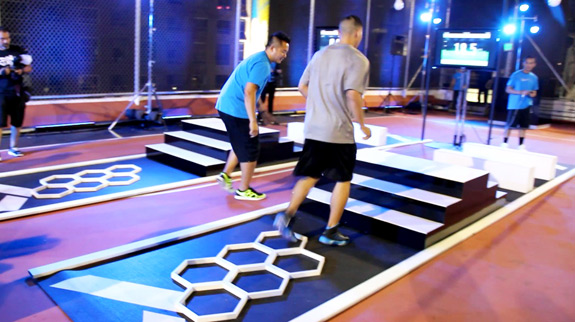 For more on the new Nike+ technology, please visit Nike.com.
Tags Digital Sport Game On World Nike Nike Basketball Nike Commercial Nike Lunar Nike Lunar Hyperdunk Nike+ App