For those of you who rock G-Shock watches, SlingShox came up with a cool way for you to upgrade and enhance your existing watch collection with the invention of their new interchangeable silicone watchband accessory. SlingShox's new line of accessibly priced silicone skins allows you to easily change out your watch colors in a cost-effective way. The line which features 12 colors that pair with certain G-Shock watch models (DW-6900, G-100, GA100 and GA110), protects the watch head from damage of everyday life while allowing you to personalize your G-Shock style.
Available via SlingShox.com. Retail $25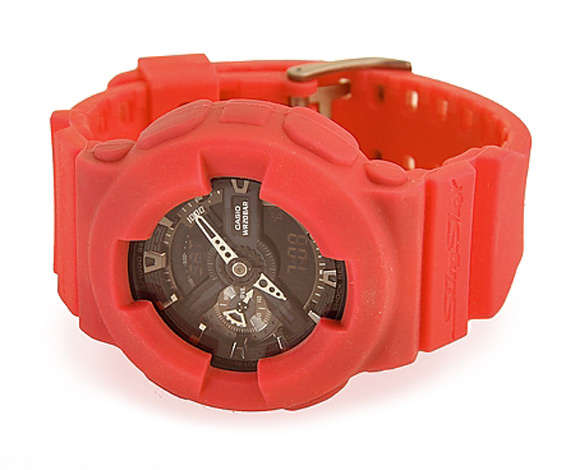 VIDEO

For more information make sure to visit SlingShox.com.
Tags g shock G-Shock Watchbands G-Shock Watches Men's Watches SlingShox SlingShox Watchbands Timepieces