Trick or Treat? One thing is certain is that most of the people (even the celebrities) in the photos below tricked themselves into thinking that their Halloween costumes would be a treat. After looking at thousands of photos on Twitter and Instagram, we decided to post the 17 most outrageous pictures. Most of these were bad Halloween costume ideas from the beginning, while a few of these were just good costumes gone wrong.
M&M's never looked so…

You will never guess what this guy is. He's a "One Night Stand." Get it?

It takes a couple of "nerds" to come up with a great idea. Unfortunately, these two nerds fizzled in the execution department. We can't help but ask, where is the rest of the costume?

Kim K as a Blonde is even worst them Kim K in a sex tape.

While most are dressing as their favorite superhero, Ludacris decided to become NBA player Anthony Davis. Considering that all he needed was Anthony's trademarked unibrow and jersey, we think he did a great job. Unfortunately, the unibrow is just creepy.

It's a fact that Bob Marley is half-white, but an all-white ganja smoking Bob Marley replica is just wrong.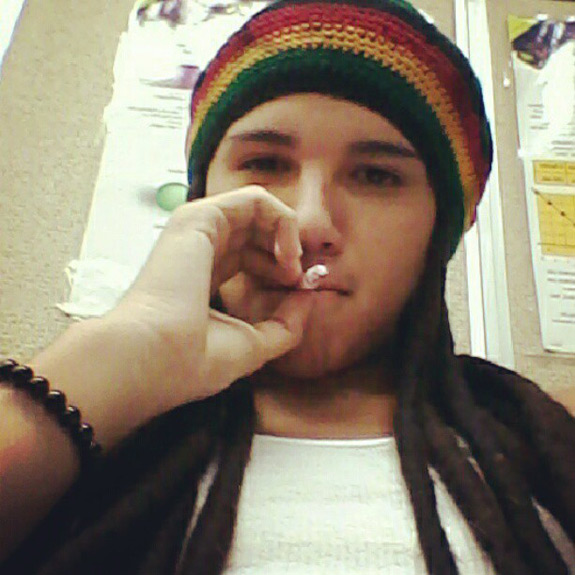 Why would anyone in there right mind do this to a little kid? Wait, does this kid even know who Hannibal Lecter is?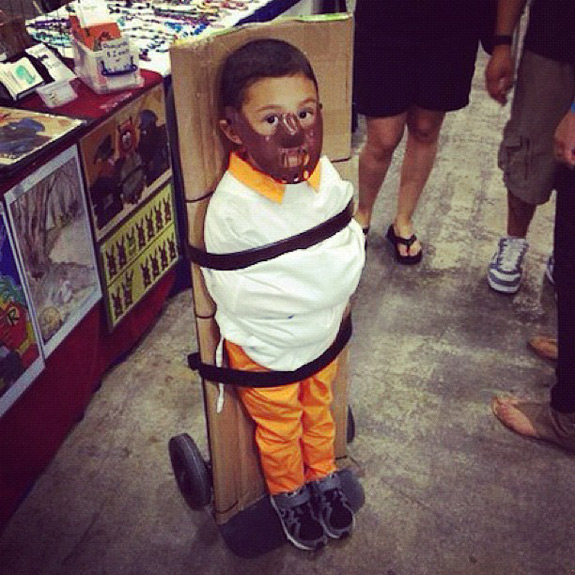 What is he supposed to be?

These "Living Dead Gyaru Nurses" are creepy.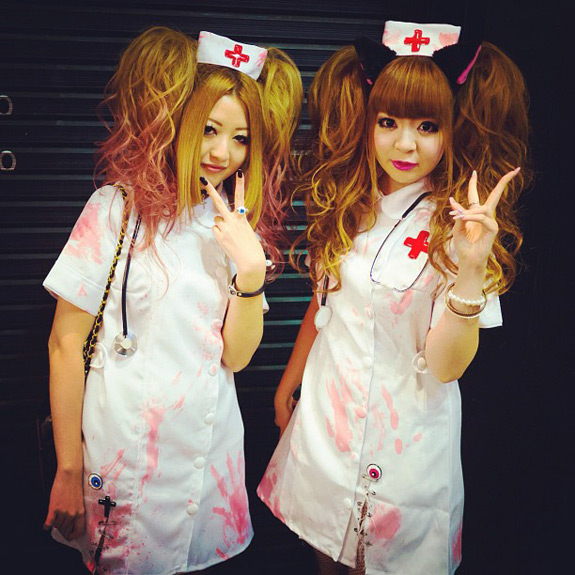 At the time of his death, Michael Jackson was NOT a black man.

Bud Light Dog Wonder?

There is nothing delicious about the sight of this hot dog.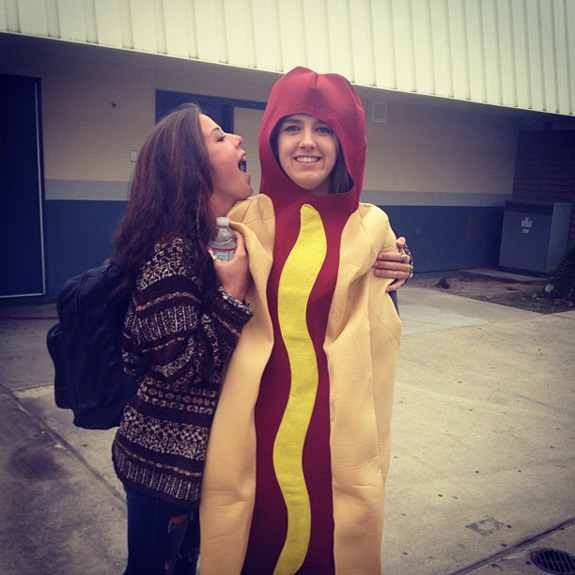 Can white men jump? Better yet, can they do tricks?

This is definitely NOT "Gangnam Style."

Salt and Pepper never looked the opposite of tasty.

Miley Cyrus has really grown up, but did she really grow a Nicki Minaj booty just in time for Halloween?

He's missing the powder.

Tags Bad Halloween Costumes Halloween Costumes Horrible Ideas Halloween Costumes Kim Kardashian Ludacris Miley Cyrus Scary Halloween Costumes