Will that Rihanna reign ever let up? Last night, photos of the pop singer at the Victoria's Secret fashion show dominated Tumblr, Twitter, and Instagram. This morning the Internet is buzzing about the singer teaming up with supermodel Kate Moss for some girl on girl action in a super streaming photo shoot for V Magazine. You can say what you want about Rihanna, but she's a genius when it comes to self-promotion on the world wide web.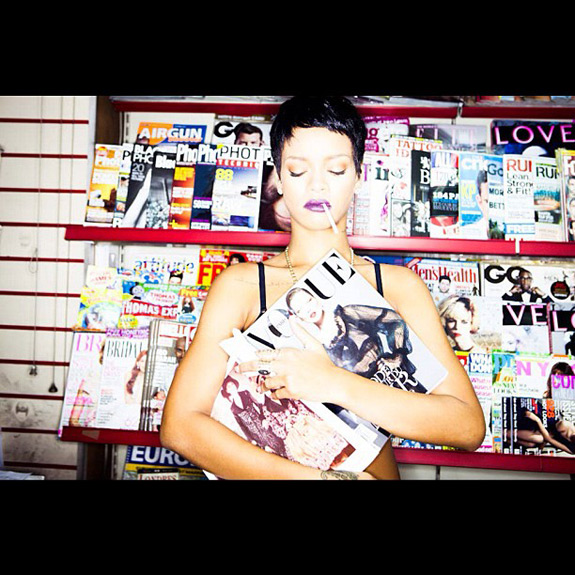 A day before releasing semi naked photos of her and Kate Moss, the "Diamonds (In the Sky)" singer posted the photo below on Instagram with the following caption:

If nothing else, Rihanna is definitely unapologetic.
Tags Kate Moss Kate Moss Topless Mario Testino Rihanna Rihanna and Kate Moss Rihanna Topless V Magazine