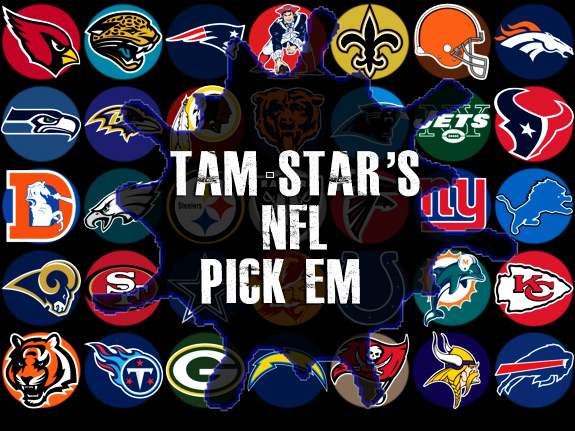 Ah — Playoffs?!? Don't talk about — playoffs?!? You kidding me? Playoffs?!?
Yes, the Playoffs are here. As always, the NFL regular season was exciting and action packed. From the RGIII and Andrew Luck never ending saga to NFL players going to jail for foolishness, the NFL 2012-13 regular season proved to be everything we imagined.
Peyton Manning proved everyone wrong, well at least the Colts by returning from neck surgery and having a stellar year. There are no words for what Adrian Peterson has accomplished this season including almost breaking Eric Dickerson's record. Michael Vick was Michael Vick and Mark Sanchez was a disappointment. Tim Tebow went through the entire season without Tebowing. Pete Carroll and the Seahawks ran the score up so often you thought you were watching a college team at times. After 14 years, the Eagles say bye bye to Andy Reid and 6 other NFL coaches said hello to unemployment including Lovie Smith. Sadly, the season tragedies extended off the field with one player killing another player and a player killing himself as well as his baby mama.
Adrian Peterson's gruesome knee injury video, Ndamukong Suh Car Crash, and Fans fight at Oakland Raiders game.
The Playoffs should prove to be just as exciting as the regular season. No one imagined the Giants or Steelers would not be in the Playoffs and I am sure I was the only person expecting the J-E-T-S to be in the playoffs. You read that correctly.
Below are my picks for the 2012-13 NFL Wild Card playoffs. Remember anything can happen on any given Sunday, so Drink and pick responsibly!
Saturday, January 5th
Cincinnati Bengals
Houston Texans
Minnesota Vikings
Green Bay Packers
Sunday, January 6th
Indianapolis Colts
Baltimore Ravens
Seahawks
Washington Redskins
Tam-Star's NFL Pick Em' – Week 17
Pick Em' Results: 11-5
Pick Em' Results (Season): 143-84 (WINNING RECORD)
(note: DNP Week 1 and 8)
So-called ESPN NFL Experts Pick Em' Results for Week 17.
About me: I am a Producer, Managing Editor, freelance Social Media Producer, amateur photographer, Writer… aspiring professional bowler, creative, quirky, all around Jane of all trades and just a little offbeat. I am an avid football fan and I blame my obsession with sports gambling and picking parlays on an ex-boyfriend… funny thing is that's all he was good for.
Tags 2013 NFL Playoffs Football NFL Expert Picks NFL Picks and Predictions NFL Playoff Picture NFL Playoffs NFL Wild Card parlay betting Wild Card Weekend