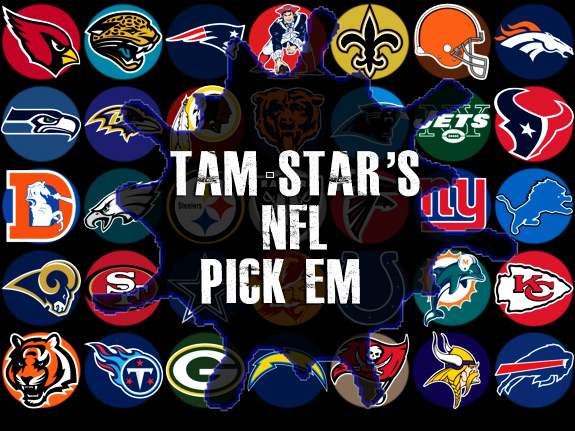 This time last year, we were talking about Tim Tebow and the Broncos win over the Pittsburgh Steelers. A year later, we are still talking about the Broncos, but it's the Peyton Manning lead Broncos against the Baltimore Ravens and Ray Lewis who may be playing his last game ever. As Ray Lewis has said, "…trouble." Although Ray brings the passion and intensity, it's usually Peyton who brings the "W" home.
Will the dirty birds final give Tony Gonzalez his first ever playoff win? Tony has had a successful regular season career and is a sure hall of famer, but let's face it, that's not due to his post season performances. With the best record in their division, it should be interesting to see if the 49ers will make it to the conference championships. The New England and Texans game should prove to be exciting. When the Patriots beat a team towards the end of the regular season and then face them in the playoffs, it usually spells disaster. According to Bill Belichick, "When you play a team twice during the season, the games are totally different — they never go the same way." If you are a Patriots fan, you should be hoping what Belichick stated is wrong.
Below are my picks for the 2012-13 NFL Divisional playoffs. Remember anything can happen on any given Sunday, so Drink and pick responsibly!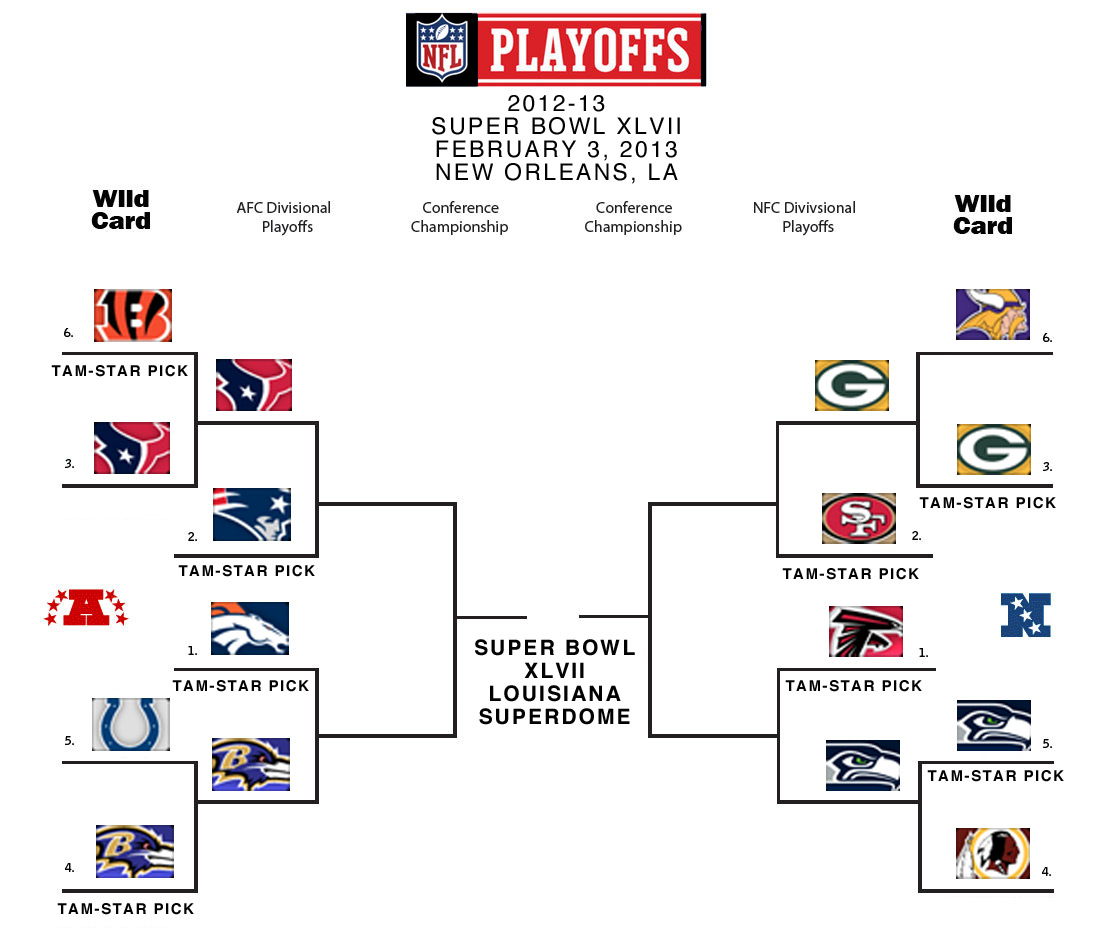 Saturday, January 12th
Green Bay Packers
San Francisco 49ers
Baltimore Ravens
Denver Broncos
Sunday, January 13th
Houston Texans
New England Patriots
Seahawks
Atlanta Falcons
Tam-Star's NFL Pick Em' – Wild Card Weekend
Pick Em' Results: 3-1
Pick Em' Results (Season): 143-84 (WINNING RECORD)
(note: DNP Week 1 and 8)
So-called ESPN NFL Experts Pick Em' Results for Wild Card Weekend.
About me: I am a Producer, Managing Editor, freelance Social Media Producer, amateur photographer, Writer… aspiring professional bowler, creative, quirky, all around Jane of all trades and just a little offbeat. I am an avid football fan and I blame my obsession with sports gambling and picking parlays on an ex-boyfriend… funny thing is that's all he was good for.
Tags 2013 NFL Playoffs Divisional Playoff Weekend Divisional Playoffs Football NFL Expert Picks NFL Picks and Predictions NFL Playoff Picture NFL Playoffs