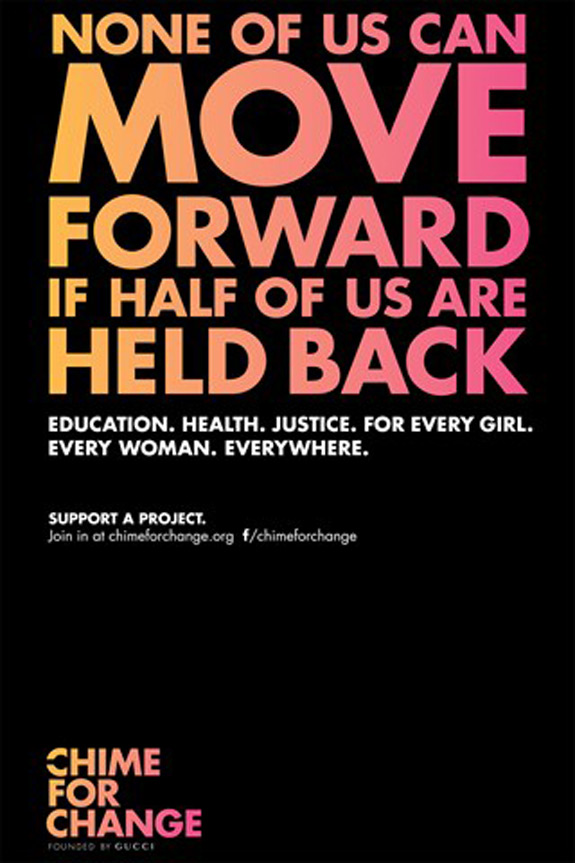 Beyoncé Knowles, Salma Hayek and Frida Giannini have teamed up to launch a new global campaign with luxury brand Gucci. The new campaign titled "Chime For Change" objective is to help empower women across the globe.
Chime For Change is a community of people working to promote education, health and justice for every girl, every woman, everywhere. The initiative aims to raise funds and awareness in support of projects for girls and women around the world, through sharing "powerful stories" about inspiring females. The Chime For Change campaign advisory board of experts and global advocates includes Julia Roberts, Meryl Streep, Jada Pinkett Smith, Francois-Henri Pinault, Gordon Arianna Huffington. Gucci has a history of supporting women's rights movements.
"I have always felt strongly about equal opportunity for women. Girls have to be taught from early on that they are strong and capable of being anything they want to be," said Knowles. "It's up to us to change the statistics for women around the world. I'm honored to be in the company of women who live fearlessly and set an example for the next generation of young ladies."
VIDEO

[jwplayer mediaid="17041″]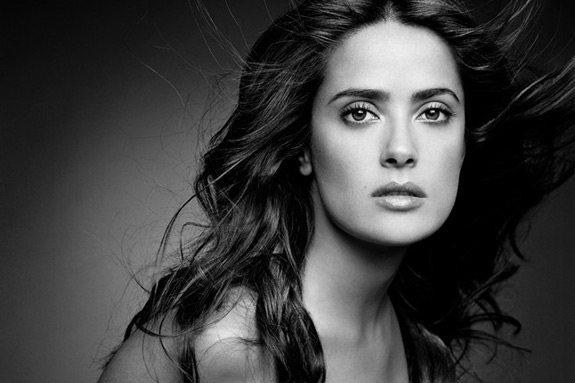 "I am proud to be joining the growing international movement on behalf of girls and women around the world," said Hayek. "I believe that by working together we can change the course of history to ensure that girls and women are empowered to realize their potential and thrive."
Chime For Change will officially debuts at the TED conference. To learn more about the new global movement, visit their official website www.ChimeForChange.org and them on Twitter follow @chimeforchange.
Tags Beyonce Knowles Chime for Change Frida Giannini Global Campaign Gucci Salma Hayek Women Empowerment