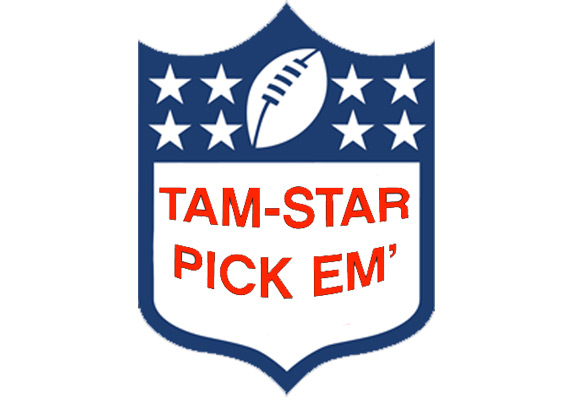 It's about to go down! There are some most excellent matchups for this weekend's NFL divisional playoffs games. Nothing but the best are left and there are so many questions yet to be answered. Can New Orleans beat Seattle at home? Will Indy lead my Sophomore QB Andrew Luck take the W against veteran QB Tom Brady and the New England Patriots? How about that Carolina and San Fran game? Will Cam be victorious in his first career playoff appearance or will Colin Kaepernick continue to shine? It's expected that Peyton Manning and the Denver Broncos will get past the San Diego Super Chargers, but will he? I would put my money on Peyton any day; however, the Saints do have the hot hand going into the divisional playoffs. Who do you have?
Below are my picks for the 2013-14 NFL divisional playoffs. Remember anything can happen on any given Sunday, so Drink and pick responsibly!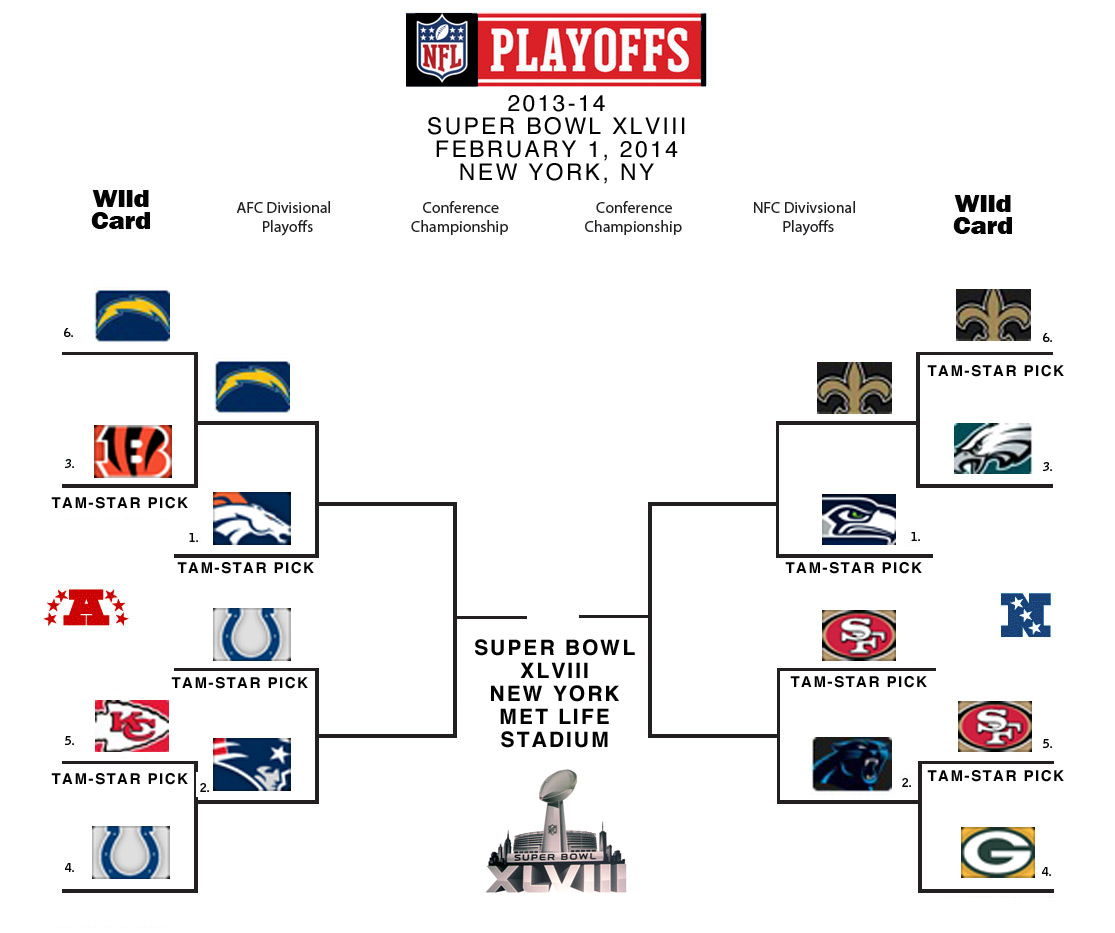 Saturday, January 11th
New Orleans Saints
Seattle Seahawks
Indianapolis Colts
New England Patriots
Sunday, January 12th
Carolina Panthers
San Francisco 49ers
San Diego Chargers
Denver Broncos
Tam-Star's NFL Pick Em' – Wild Card Weekend
Pick Em' Results: 2-2
Pick Em' Results (season): 166-78-1 (WINNING RECORD)
Note: DNP week 11
With so many scenarios there is sure to be winners and losers on and off the field. If you are like me, and place the occasional bet (I like to place 4-6 game parlays), the Divisional playoffs are going to be all about luck. The odds are really with the players on the field who want to win. After comparing some of the betting lines, I'm feeling a bit lucky; however, as I always say, on any given Sunday…
About me: I am a producer, managing editor, photo taker, aspiring professional bowler, and all around Jane of all trades. I am creative, quirky, and clearly a little offbeat. I blame my obsession with sports gambling and picking parlays on an ex-boyfriend. Funny thing is that's all he was good for.
Make sure to check me out on Twitter @iamStarWalker and on Instagram @iamStarWalker.
Tags 2014 NFL Playoffs Divisional Playoff Weekend Divisional Playoffs Football NFL Expert Picks NFL Picks and Predictions NFL Playoff Picture NFL Playoffs