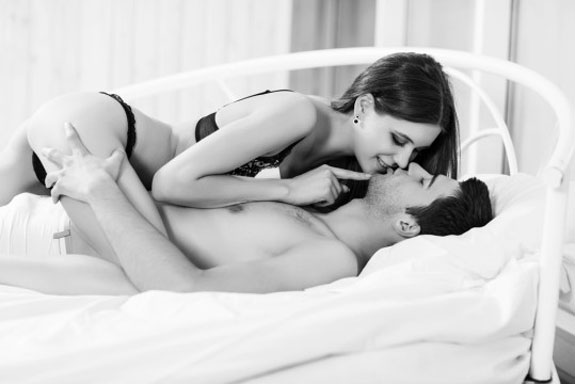 Are you shooting mental blanks?
We have computers in our pockets, cars that run off of electricity, and the power to keep a person alive with the help of machines. Despite all of these technological advancements, America is still arguing over whether or not our students should have a comprehensive sex education. Students should have a more comprehensive sexual education and not just wonder whether size matters, which it does, just not for the reason an uneducated student would know of. Let's take a look at sex education in the U.S. and its effectiveness in the recent past.
A Trip to the Past
The National Sexuality Education Standards was created several years ago by individuals who wanted American students to get a realistic education in sex that included information for LGBT students. This organization has been hailed as "a road map for what skills and knowledge students should get from sex education." The only problem with the proposed idea was that Colorado was the only state to give it a chance, and even then it wasn't completely adopted.
Rather than teaching students the truth about sex, the federal government decided that it would be a better idea to spend roughly $1.5 billion between 1996 and 2009 in order to teach students about sexual abstinence. Students had to hear about how harmful the effects of premarital sex were and how sex between one man and one woman was the correct and only way to have sex.
The Effectiveness of Teaching Abstinence
There was a 10 percent increase between 1995 and 2006 in the number of students learning about abstinence as opposed to contraception. A survey showed that nearly all students got an education on sexually transmitted diseases, but only roughly 60 percent of male students learned about birth control. Statistics have shown there to be a strong increase in cases of HIV in young Latino and black gay males as well as an increase of the virus in the South.
READ: Strip Club Games, Stupid Twitter Questions, The Average Penis Size, Misconceptions About Sex, and More Guy Stuff
2007 revealed that an abstinence-only education wasn't very effective and that students who learned about abstinence and those who didn't both started having sex at the same time. It was in 2009 that Congress decided to put an end to abstinence-only sex education and required educators to prove how effective their programs were, at least until 2010 when they recut $50 million to fund abstinence-only education.
Changing of the Sex Education Guards
One group called the Future of Sex Education thought that Congress and educators would be a bit more proactive in giving students a realistic education in sex, except that hope didn't come to pass. A new set of sex education standards called Common Core cropped up, which was coined "sex education on steroids." With Common Core, every state has an individual set of policies rather than there being a single curriculum for the entire country.
19 states now have the requirement that students learn about contraception, and some also have the add-on that students also learn about abstinence. There's also the fact that there are several other states that teach students a restrictive and archaic sex education curriculum that doesn't include many of the nuances of our current world of sexual identity.
Something to think about with students who don't receive a proper education about sex is that they can be hurt by the misinformation. There are some individuals who are more concerned with their personal religious beliefs than they are about students receiving a well-rounded education about sex. A common ground has to be found not only for the sake of America's youth, but for the sake of America's future.