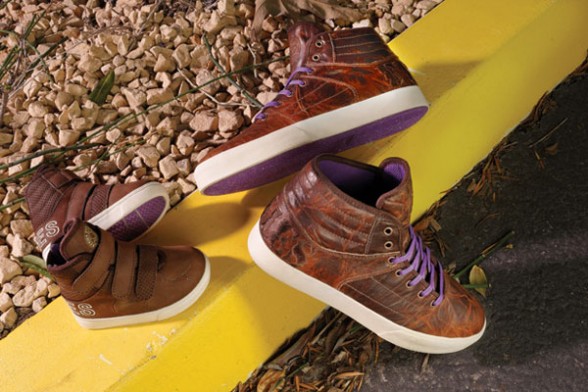 Etnies head honcho Pierre Andre Senizergues (PAS) provides a glimpse into his life beyond the familiar skaters scene with this year's etnies PAS Collection, The Sixth Element. Named for the 6th decade and a new generation of skateboarders in 2010, The Sixth Element takes the future of skateboarding on a three-stage ride through its past… or its past as experienced by PAS.
The red, white and blue Revolution represents the arrival of Sole Tech's favorite French exports – Pierre and etnies – in the good ol' U.S. of A. Stage two Reflection is all about pondering the past while looking toward the future. The third and final stage of the 6th Element is Evolution a pair of brown supple brown nubuck for just about all the literal juxtaposition you can stand.
The Sixth Element collection is a completely carbon neutral collection with a goal of keeping waste and emissions to a minimum during production. Those that were inevitable were offset with the planting of trees in Costa Rica.
Unplugged via HypeBeast
Tags 6th Element etnies Evolution Pas Pierre Andre Senizergues Reflection Revolution Sixth Element skateboarding