And the Emmy Award® goes to… William H. Macy for Outstanding Lead Actor In A Comedy Series for Showtime's 'Shameless.' No really, it should! Showtime's Shameless gives viewers a healthy dose of reality while managing to be extremely entertaining.
From the first episode it was clear that the Gallagher family was a dysfunctional clan. For those smart enough to tune in each week we learned that the family antics (and drama) were nothing short of CRAZINESS! From stealing kids to stealing cars, the Gallagher clan showed viewers that no family is immune to the dark side of life when survival is at stake.
As each episode unfolded, we got a closer look into each character's life while receiving a dose of "REALITY!" We grew to love the Gallagher's while understanding the unique personalities of each family member. As we tuned in to take a glimpse into their world, we somehow grew closer to understanding that a family like the Gallagher's is more than the foolishness we see on show's like Jerry Springer or some scripted reality show. Shameless lived up to the hype and then some while teaching us all a little bit about life.
What We Learned From The Gallagher's
Fiona (Emmy Rossum) – There is a Fiona in every family! The oldest out of the Gallagher kids, Fiona is a real-life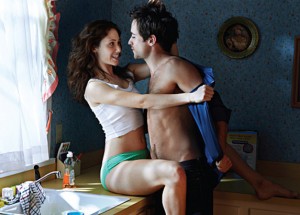 wonder woman. As she tries to hold the Gallagher clan together, we learn how deep she is in denial about her family being normal. When Fiona wasn't campaigning for the cause that is family life, we saw Fiona having sex in the kitchen and on the bathroom floor. We also watched Fiona fall in love with a bad boy (Steve) and manage to pop the cherry of her friendly neighborhood cop.
Lip (Jeremy Allen White) – Genius! By all accounts Lip is the most intellectual out of the clan; however, like most men who think with their other "brain" we also learned how stupid (in love that is) he can be. Uncharacteristic of someone with his IQ, we watched Lip fall hard for the neighborhood slut who gave his brother Ian a blow job and his dad a full ride, literally. Lip taught us how to make extra money taking the SAT's for other students; he taught us about stealing meat from a meat truck, and more importantly that sometimes you really have to piss (literally) on your sperm donor (Frank).
Ian (Cameron Monaghan) – The gay boy who dreams of being in the Marines is not who he appears to be. A master manipulator when it comes to fulfilling his sexual needs, we have watched Ian get down with a married man (Kash) and the neighborhood thug (Mickey). The only redhead in the Gallagher bunch, we also learned that his dad is not really his dad and that he may have picked up his slutly ways from his mom (Monica) who slept with Frank's brother (his real dad). YIKES!
Debbie (Emma Kenney) – Cute, charming, but another MASTER MANIPULATOR! Debbie has to be everyone's favorite character. Why wouldn't she be? Debbie has taught us about stealing kids, assisting with plotting fake funerals, the value of loving a fake aunt (Ginger), and how to bust your sister's boyfriend's balls for lying. Not only have we watched Debbie support her dad in his sober state, but she taught us about decision making when she helped her dad Frank go back on his alcoholic bandwagon. The most valuable lesson we probably learned from Debbie was how to help your dad search for a job that's bond to lead to a Worker's Compensation claim.
Carl (Ethan Cutkosky) – Trouble with no remorse. We all know that Carl is the kind of kid that grows up to be an adult who faces a lifetime of issues. Carl's delinquent behavior reminds us that kids need love to, but sometimes kids will be kids. One step from getting expelled from school for bullying his classmates and taking a leak all over school property pretty much sums up "Killer Carl."
Frank (William H. Macy) – The education that Frank Gallagher gave us was never ending, funny, scary, and nothing short of SHAMELESS! Whether getting drunk and waking up in another country or getting the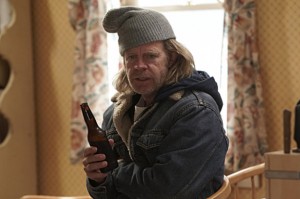 crap beat out of him by drug dealers as well as his own son, Frank has showed us how to stay in the game. By all accounts Frank appears to be a looser, but upon taking a deeper look into his life, is he really? We learned from Frank that pimping the Worker's Compensation system takes a man with talent and the ability to father 6 4 kids that can raise themselves is not an easy task. The ability to manipulate a woman (Shelia) to cook, clean, and provide free room and board while he spends his days chasing beer is not an easy task either. Who else has taught us how to fake our own death, piss off our kids, and chase an ex-wife into the arms of a butch dyke named Bob? Only Frank!
The lessons we have learned from the Gallagher crew are priceless. What we will learn from them in the future who knows. It's safe to suspect that anything picked up from a dad that is always drunk and a bunch of kids that have been left to fend for themselves will be nothing short of entertaining.
Tags Emmy Award Emmy Rossum Season 1 Shameless Showtime William H. Macy