The Red Bull Stratos scientific mission is complete. Jumping from a stratospheric balloon Felix Baumgartner attempted to break the speed of sound in freefall. After flying to an altitude of 128,100 feet in a helium-filled balloon, Felix completed a record breaking jump after he reached a maximum of speed of 833mph. In doing so, he broke two other world records (highest freefall, highest manned balloon flight).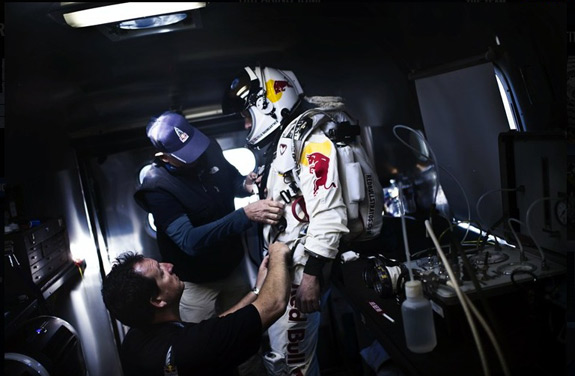 VIDEO

[jwplayer mediaid="15557″]
To learn more about the mission and to see some really cool photos, make sure to check out RedBullStratos.com.
Tags Felix Baumgartner Felix Baumgartner Freefall Jump Freefall Jump Red Bull Red Bull Freefall Jump Red Bull Stratos