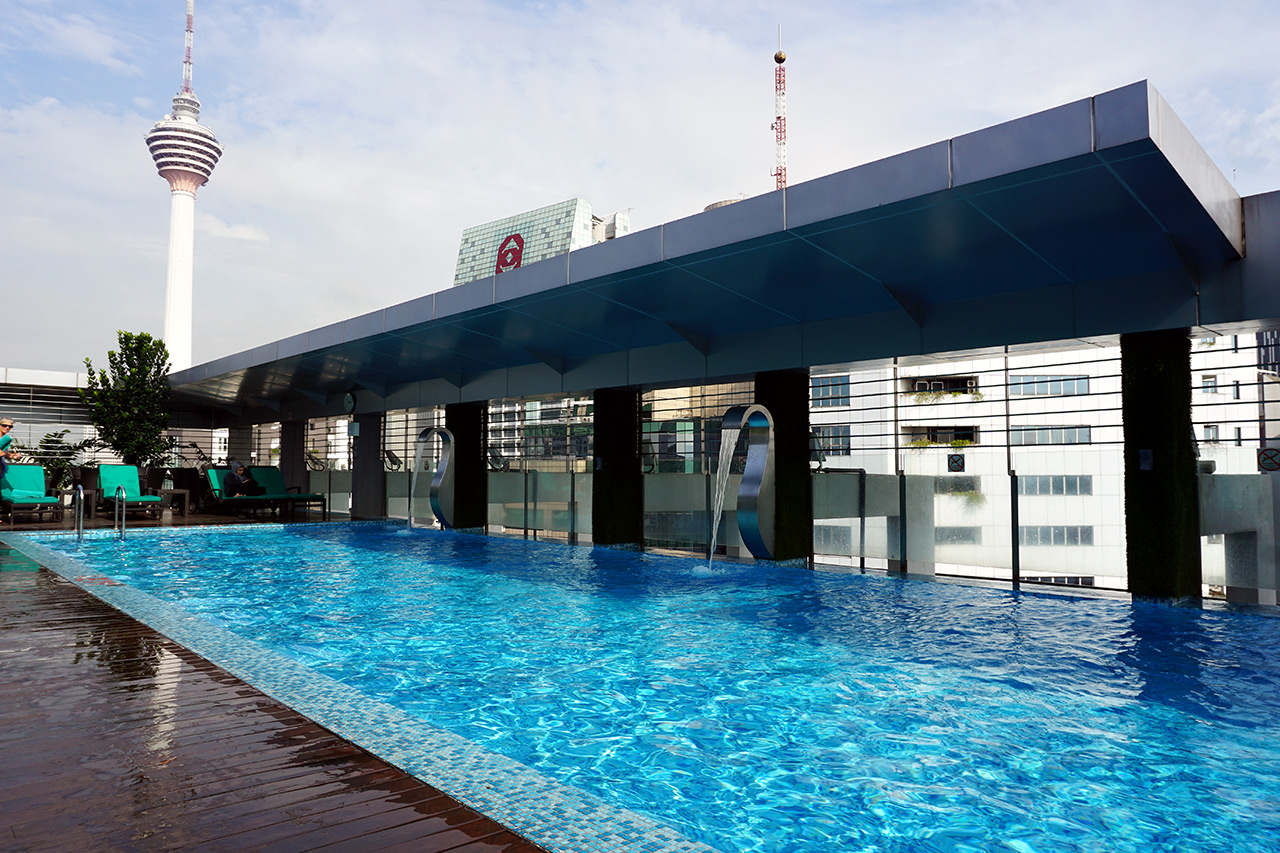 In Kuala Lumpur, PARKROYAL Serviced Suites offer travelers the best in comfort and privacy amidst the best of city shopping, dining, and sightseeing.

Even when traveling abroad, there's no place like home. That's the beauty of the PARKROYAL Serviced Suites in Kuala Lumpur, one of the best and biggest cities in Malaysia — it's like a home away from home.
Kuala Lumpur, known as KL, is a great city to visit. Whether you find yourself in KL — the capital city of Malaysia — for a long stay due to business or a quick weekend layover for pleasure, it is ideal to make sure you have comfortable accommodations in the center of all this great city has to offer. PARKROYAL, a top-rated service apartment, is the perfect place to immerse yourself in the impressive sights of KL.
Convenient

Serviced apartments offer many conveniences of a hotel while providing the privacy and comfort of a vacation rental. Thanks to a convenient location, travelers staying at the PARKROYAL can still be close to the pulse of the city, relax, and feel right at home in modern comforts. The PARKROYAL is more budget-friendly than a typical hotel while still offering many amenities. Think 'extended stay hotel rooms.'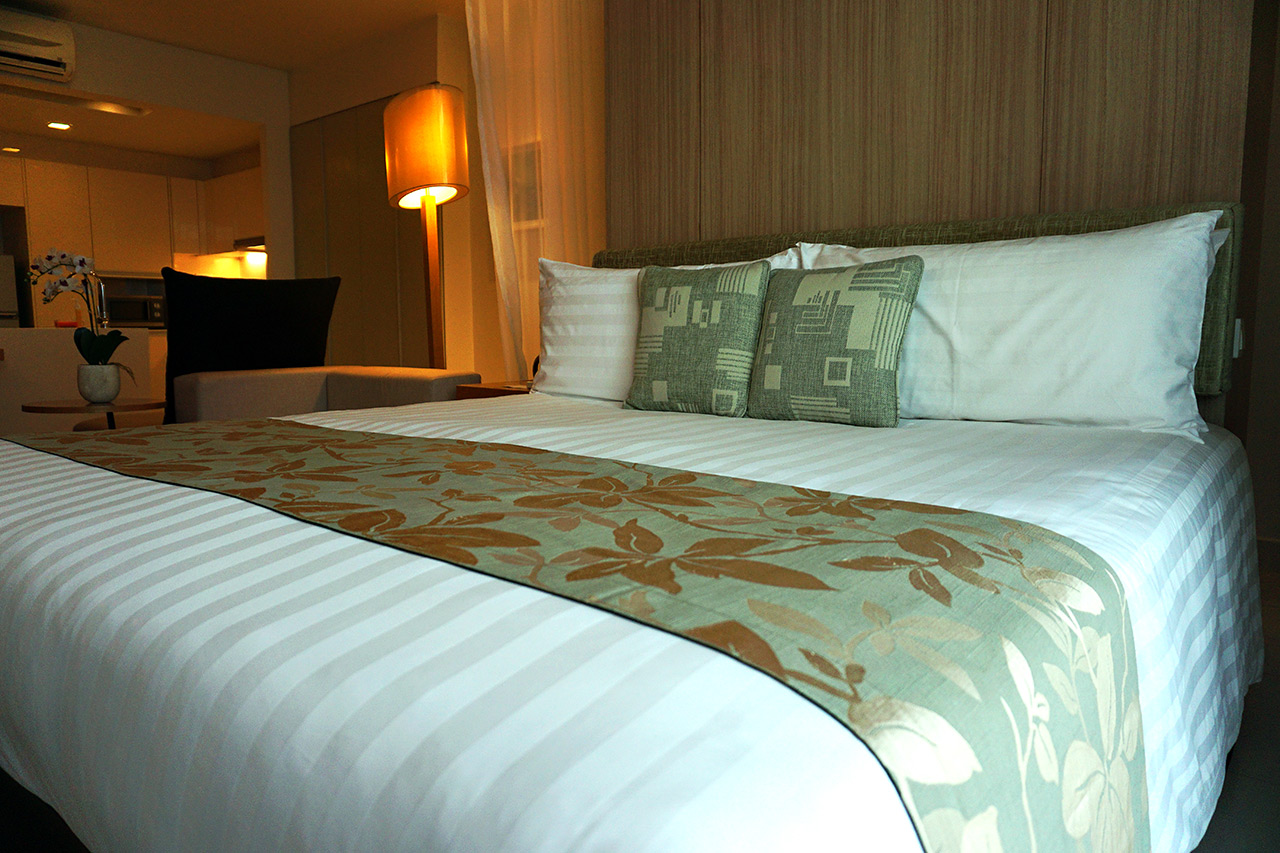 Sunny and Spacious Accommodations

The well-appointed suites at the PARKROYAL are naturally lit with generous layouts. Decorated in soft neutral shades, the suites feature high-end designer finishes that include luxurious furnishings and cultural touches to accentuate each room. Internet access and satellite television mean travelers are never out of touch unless they want to be. Along with a daily newspaper delivery, guest laundry service or an in-room washer/dryers, and child care (with notice), PARKROYAL anticipates travelers needs.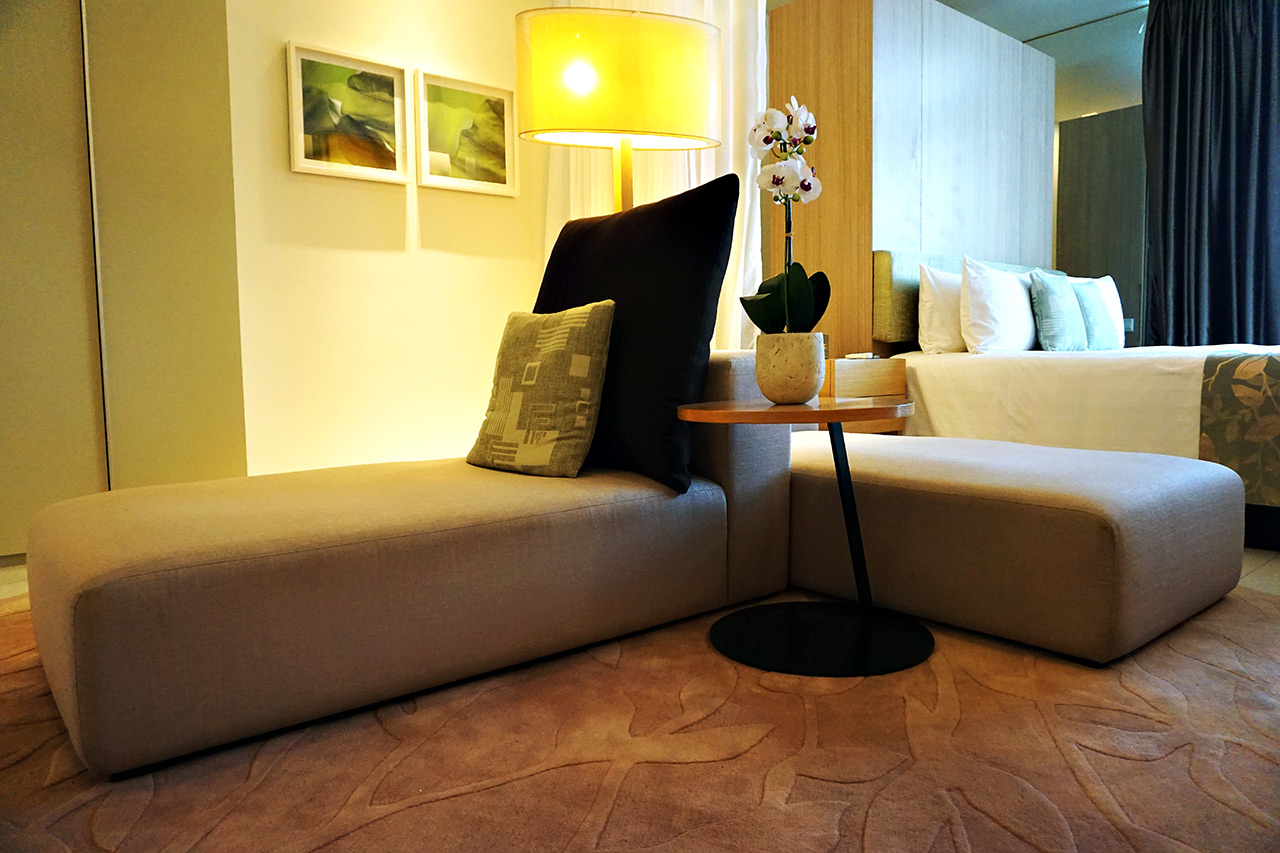 READ: Where To Go: 4 Must Stops In Southeast Asia
Each of PARKROYAL's 287 apartments (studio, 1- and 2-bedrooms) is equipped with a kitchenette allowing guests the freedom to enjoy meals as they please. Don't feel like preparing a meal? Guests may order room service all day; choose from local cuisine like Nasi Goreng Kampung or homestyle favorites like the Club Sandwich. A delicious daily continental breakfast with an assortment of anything you can crave for breakfast is offered to allow for an easy start to the day for those that want to truly relax.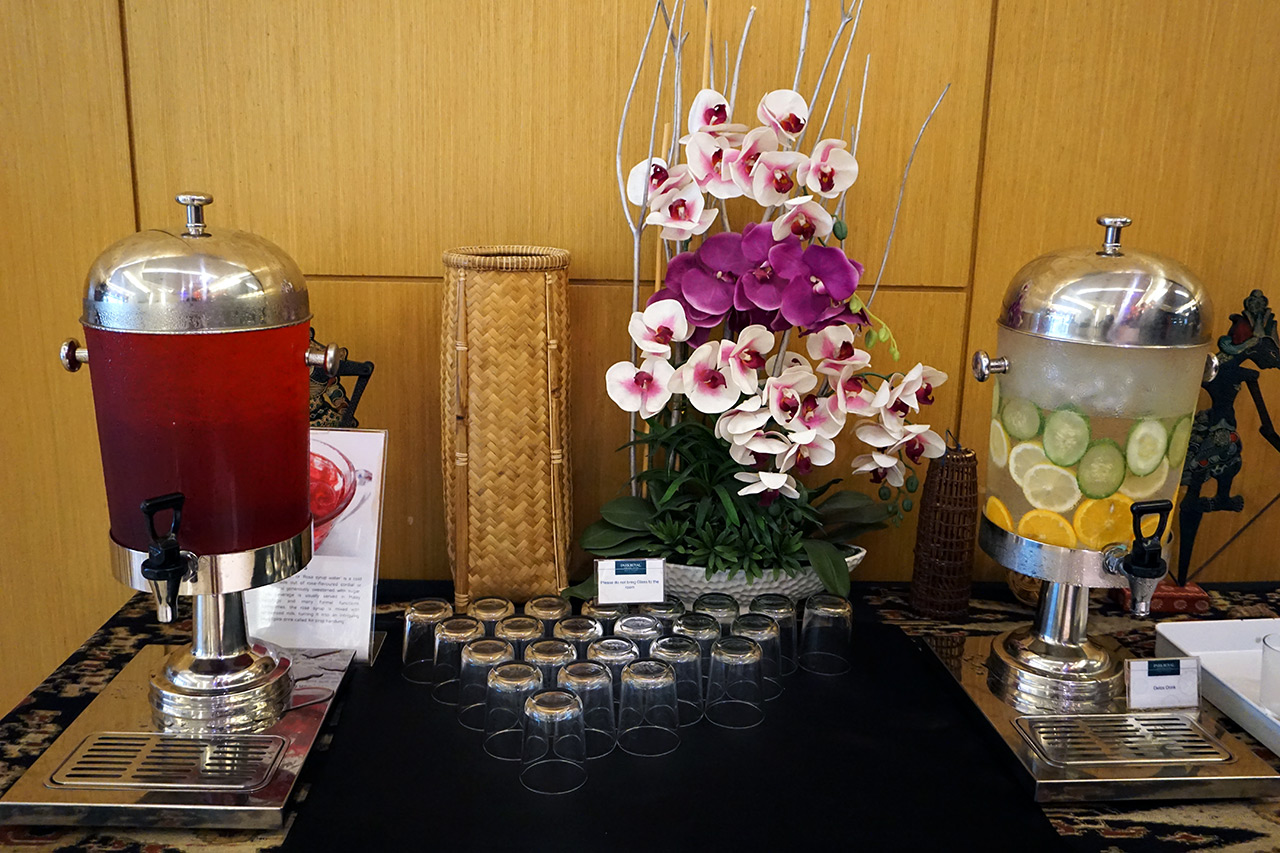 Catch Up on Work or Relax

The on-site business services center at the PARKROYAL eases many of the headaches of business travel. Printing, scanning, typing, and a quaint meeting room space makes it possible to combine business with pleasure. PARKROYAL's resident lounge, library, computer stations, and state-of-the-art fitness center keep travelers mentally and physically fit.
The glamorous rooftop Skypool is accurately titled. Sleek architectural lines and low-key lighting make evening swims under the stars and city skyline unforgettable. Perched high in the sky on level 31, PARKROYAL's Skypool has a stunning panoramic view of the city with the KL Tower serving as a magnificent backdrop. The comfortable atmosphere of the Skypool area also features a two-unit outdoor Jacuzzi and steam rooms. For travelers with children, there is an option to enjoy the ground-level pool and nearby kids' play area.
In the Center of it All

PARKROYAL's great location in the Golden Triangle is just a train ride away from the KL Sentral station. Guests can step out during all hours and feast nearby in the Changkat Bukit Bintang district or graze street food along Jalan Alor. Many landmarks and attractions are within a half-hour's walk, including Petronas Twin Towers, Suria KLCC Shopping Centre, Merdeka Square, and Petaling Street.
The consideration the PARKROYAL pays to detail makes guests feel valued and pampered. Always-on security and maintenance staff ensure guest safety and comfort during the length of their stay. Comfortable accommodations, attentive guest services, a prime location, and relaxing pools make PARKROYAL Serviced Apartments the only place to stay in Kuala Lumpur.
Tags Infinity Pools KL Kuala Lumpur PARKROYAL PARKROYAL Serviced Suites Serviced Apartments Travel