Planning a trip to Southeast Asia? Here are 4 cities full of landmarks, attractions, food, and cultural sites you can't afford to miss!

Many travelers have the countries of Southeast Asia on their vacation bucket lists. Trying to decide what part of the eleven-county region to visit can prove challenging. If you are looking to make the most of your trip between the Indian and the Pacific Oceans, we recommend considering four can't-miss destinations. Southeast Asia's diverse cultural and ethnic influences along with the region's natural beauty offer something for everyone to enjoy.
Singapore

Food, culture, and art are a few reasons to visit one of the cleanest cities in the world. Described as a place where passion and possibilities meet, the unique island-nation offers renowned shopping, awesome sightseeing, and great weather year round. Many people might think Singapore is a flashy, expensive place to visit, but few cities in the world offer similar opportunities to connect with nature. We suggest you take an unforgettable treetop walk at MacRitchie Reservoir Park, visit the Singapore Zoo, stop by Gardens by the Bay, and the National Orchid Garden (the hybrid Vanda Miss Joachim is the country's national flower), for an opportunity to take in the beauty of Singapore.
If food is your thing, you can eat like a local and take in Singapore's large, diverse multicultural population in Chinatown or Little India. For the touristy type, there's the option to take a spin on the Singapore Flyer or the idyllic golden sands of the beach resorts in Sentosa. Remember, no stop to Singapore is complete without a visit to the spectacular ultra luxurious Marina Bay Sands Hotel or shopping on the famed Orchard Road.
Bangkok, Thailand

The capital city provides many opportunities for cultural sightseeing, nightlife, as well as a dynamic mix of historic landmarks and skyscrapers. Whether you want to discover inner peace at one of the dozens of Buddhist and Hindu shrines or visit ancient temples, there is something to photograph at every turn. You can't go wrong if you choose to shop for local goods and enjoy the nightlife along Khaosan Road or get an authentic taste of Bangkok in the neighborhood of Bang Rak. Dare we mention grabbing delicious street food along Sukhumvit, the longest road in Thailand?
If you are an outdoorsy type, boat rentals are available at the man-made lake in Lumphini Park. If you are anything like us, you'll take advantage of how close some main tourist attractions are and hit the road. Right outside Bangkok, you can visit the stunning temples of Wat Phra Kaew, Wat Pho, and Wat Arun. There are also the flower markets and don't forget to visit one of the authentic floating markets. We recommend booking a plush room at the Bangkok Marriott Sukhumvit Hotel for your first trip to Bangkok. Can you say, "The Octave Rooftop Lounge & Bar?"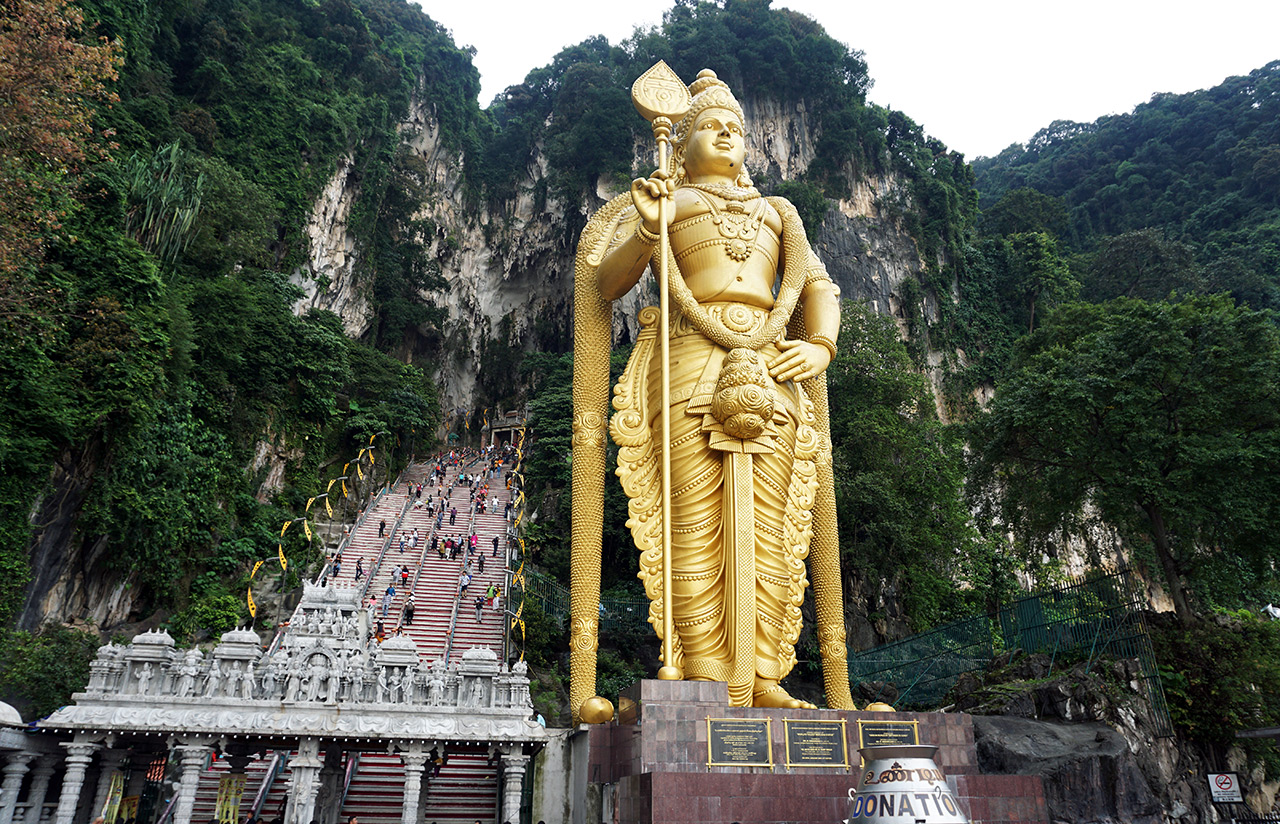 Kuala Lumpur, Malaysia

Commonly known as KL, the capital city of Malaysia offers local flare, historical architecture, and distinctive skyscrapers with a modern twist. There is much to do in this stunningly vibrant city including enjoying the Kuala Lumpur Butterfly Park, the Kuala Lumpur Bird Park, or visiting the nearby Batu Caves for a glimpse of monkeys and macaques. This thriving cosmopolitan city reflects Chinese, Malay, and Indian influences.
The Petronas Twin Towers are the tallest pair in the world and offer an instant one-of-a-kind backdrop for your travel photos. Visitors to the towers can take in the view from the Skybridge and Observation Deck. Street food is ubiquitous here, and nasi lemak is the local dish to try. If you're seeking a home away from home in KL, we can whole-heartedly say, "stay at the PARKROYAL Serviced Suites Kuala Lumpur." Their infinity pool is one of the coolest in the city. Not to mention we found the rooms to be cozy and quaint. Another suggestion would be the Aloft Kuala Lumpur Sentral. What can we say, we love a great infinity pool.
Ho Chi Minh City, Vietnam

Visitors to this city—also called Saigon—often find it fascinating. The country's largest city, Ho Chi Minh City is bustling with old and new traditions. There are many memorable attractions to see in this city. Digesting the complexity of the vehicle of choice — motorbikes — is a must see in Ho Chi Minh City.
There is much to tour and engage travelers interested in the history and culture of the city during the Vietnam war. All of which you can witness by motorbike including the Cu Chi Tunnels and the War Remnants Museum. Other notable landmarks include the Saigon Opera House, the Notre Dame Cathedral, Taoist pagodas, and Buddhist temples that dot the city. When you're finished sightseeing, there is always a chance to eat well at the Ben Thanh Street Food Market, and stay up late enjoying nighttime at Nguyen Hue Street. Like with Bangkok, grabbing cheap eats is a must, but in this city, it's all about the Vietnamese flavoring. No matter what time of year you visit Ho Chi Minh City, we guarantee you'll find it hot and noisy, but it has to be on your list if you are heading to Southeast Asia.
A trip to Southeast Asia that includes Singapore, Bangkok, Kuala Lumpur, and Ho Chi Minh City will prove to be a once in a lifetime experience. From sacred sites, diverse cuisine, to ancient and modern architecture, each city represents the best of Southeast Asia to international travelers. Any of these cities offer visitors a feast for the body and soul.