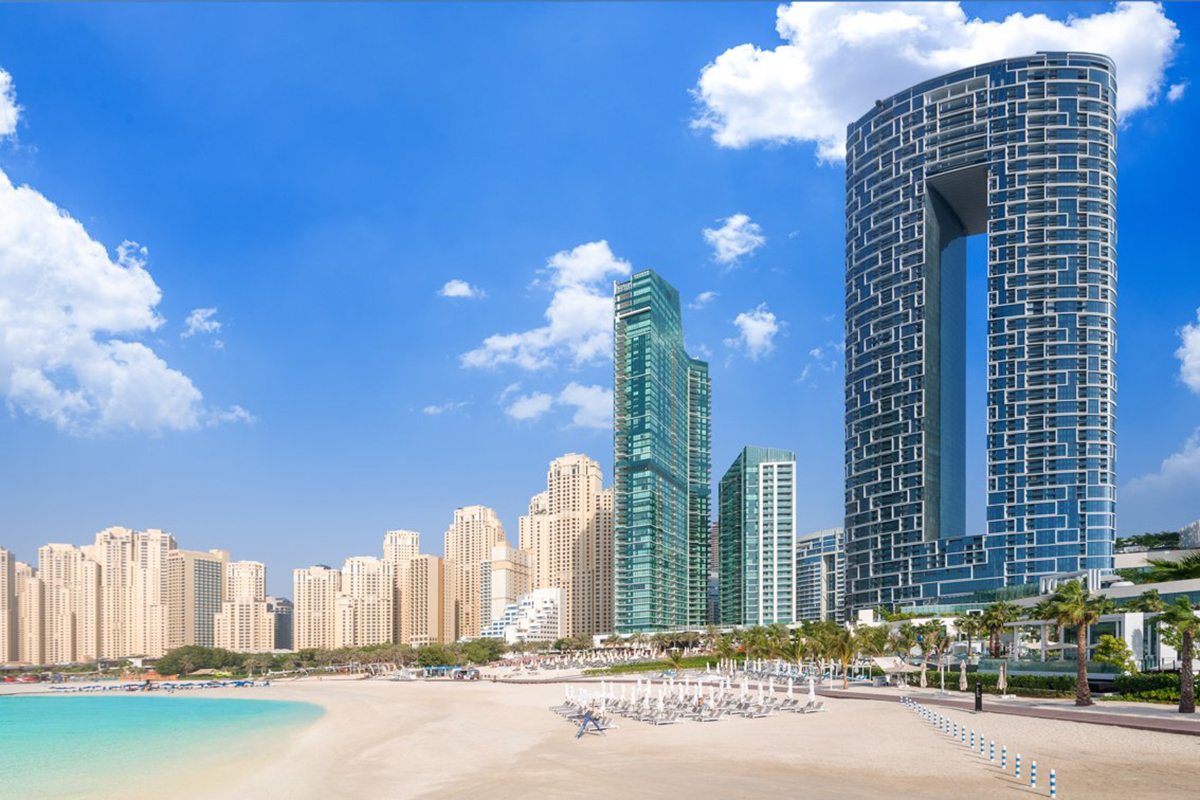 photo credit: Address Hotel Beach Resort

If there's one city in the world that screams luxury, it's Dubai. The jewel of the UAE, this desert oasis is known as a place where you can go to get the ultimate luxury experiences. Think you'd never be able to afford a stay at one of Dubai's legendary 5-star hotels? Think again! Here are three places in the city you can stay that offer high-class experiences without the crippling price tag.


1. Address Beach Resort

This ultra-luxury beachfront resort is just a stone's throw from the world-famous Palm Jumeirah next to the Dubai Marina, and it's got ocean views to die for. The Address Beach Resort also boasts great options for dining, entertainment, and relaxation, including the world's tallest infinity pool! If you go, don't miss a chance to catch a meal at ZETA Seventy-Seven, an Asian fusion restaurant located on the hotel's 77th floor. We were absolutely stunned by the view!


2. SLS Dubai Hotel & Residences

Offering incredible unobstructed views of some of the most iconic landmarks of the city, including Dubai Creek and the world's tallest building, the Burj Khalifa, the SLS Dubai Hotel & Residences is one of the bright spots in the entire Downtown district. We checked in the SLS because we heard about its gorgeous infinity pool but soon fell in love with everything this luxury hotel had to offer. The Ciel Spa was soothing, and the S Bar, located on the 71st floor, absolutely took our breath away! The SLS Dubai was everything we could have imagined a hotel to be from the stylishly appointed room to the dynamic dining experiences and exceptional service.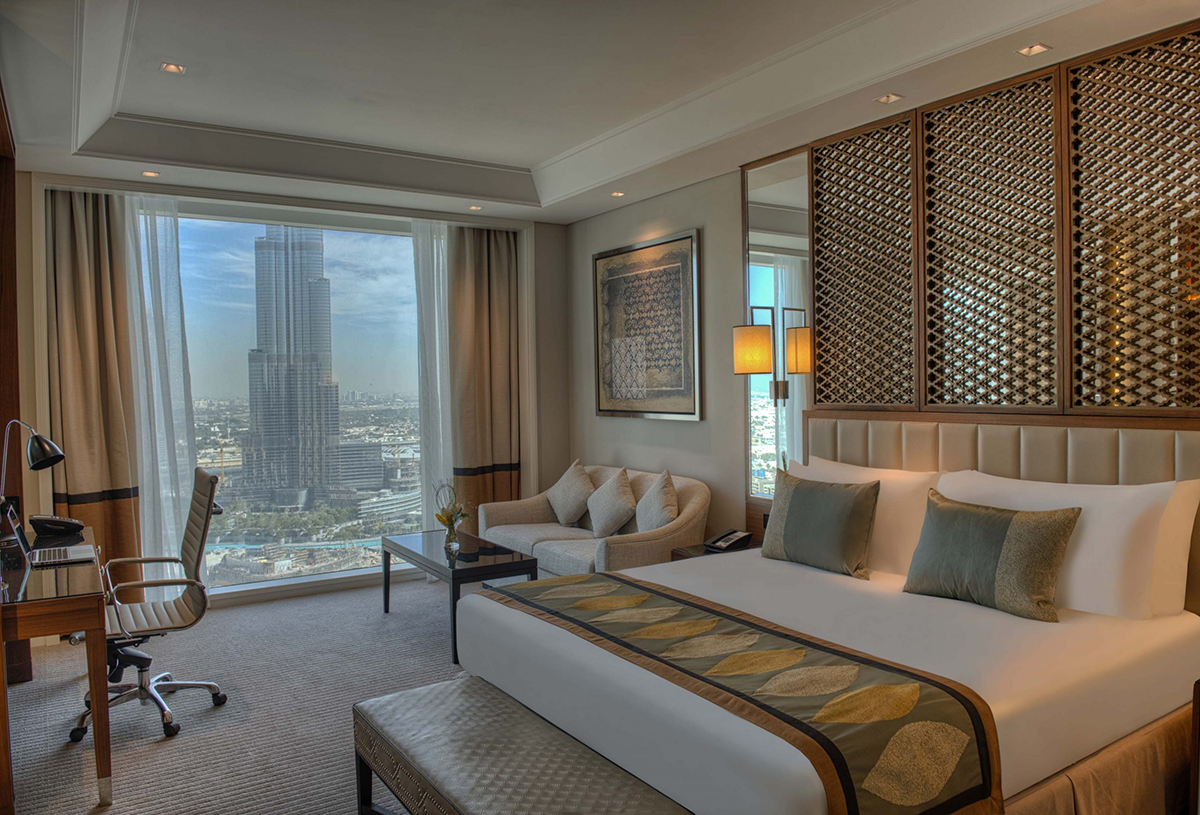 3. Taj Dubai

With its luxurious Indian theme, the Taj Dubai is deep in the heart of Dubai's business bay area and offers panoramic views of Burj Khalifa. This one had a charming character, and we felt like we were home as soon as we checked in. There was so much to do without ever leaving the hotel, including the chic outdoor lounge The Treehouse and a fun Asian street-food restaurant Miss Tess.



photo credit: Atlantis The Palm
The Runners-Up

Looking for even more ultra-luxury experiences in Dubai? We recommend the Atlantis at The Palm and the Burj Al Arab, as these two hotels were absolutely breathtaking. They might not be as affordable as the others on this list, but nobody travels to Dubai to stay at the Holiday Inn!
Tags Burj Al Arab Dubai Dubai Hotels Hotels Luxury Hotels SLS Dubai The Address Hotel Dubai The Taj Dubai Travel Travel to Dubai U.A.E.