The Asus Eee Pad was designed to compete with Apple's iPad. The new tablet will run Microsoft's Windows 7 OS, with customized user interfaces, and a CULV Intel® Core™ processor. Meant for Internet access, watching videos, and other multimedia uses, the Eee Pad will be available in two configurations.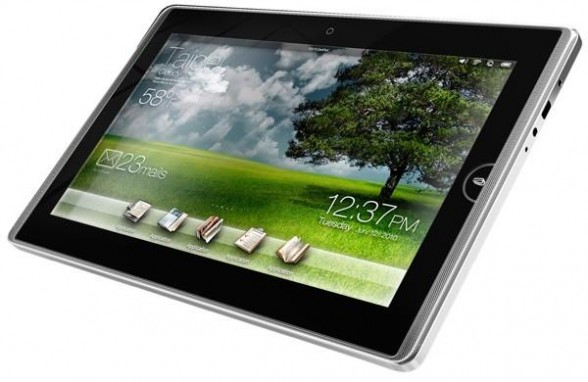 The 12″ Eee Pad EP121 serves as a multimedia player, e-reader, and compact computing device. Powered by a CULV Intel® Core™ 2 Duo processor and Windows® 7 Home Premium operating system, it effortlessly handles multitasking taks. Whether enabling users to check their email and calendars, have video conferences, or process Microsoft Word and Excel documents simultaneously, the ASUS Eee Pad EP121 offers two convenient modes of character input including an embedded virtual keyboard or an innovative hybrid keyboard/docking station design. All of this power is available in a personal computing device that delivers up to 10 hours of usage.
The 10" Eee Pad EP101TC is for users seeking additional mobility. Running on Windows Embedded Compact 7, which provides an engaging user experience, the EP101TC delivers instant connectivity to the Windows world. It also provides a familiar full-featured user experience across various connected devices and cloud computing services.
Set to be unveiled by Taiwan's AsusTek Computer Inc at the Computex Show this week, the Eee Pad will go on sale the first quarter of 2011. There is no retail price on the 12-inch model; however, the 10-inch Eee Pad will sell for $399 to $449.
Tags asus asus eee pad computex eee pad ep101tc ep121 iPad tablet Windows7