People usually have a pretty strong opinion about plastic surgery. Generally, you're either for it or really against it. Typically, people like to gawk at disastrous before and after photos of plastic surgery gone bad. But sometimes (we hate to admit), the surgery looks good and results in a great improvement. Here are Mankind Unplugged's favorite celebrity before and after shots. Enjoy!
Gisele Bundchen's schnoz before and after her nose job.
Selma Hayek's refined nose.
A lil' boob job never hurt nobody.
Paris Hilton had a boob job, or is that just a good bra?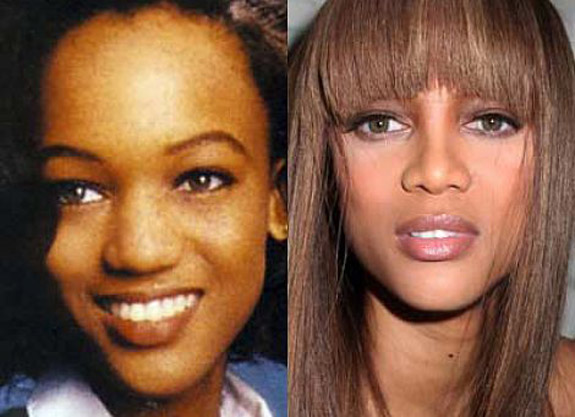 Tyra Banks nose looks a bit different. Do you agree?
Kate Beckinsale's tasteful boob job, not the p*rn star treatment.
Kate Winslet has spoken against plastic surgery, but some say she got her nose done. What do you think?
*photos via goingplastic.com
Tags Before And Afters celebrities Celebrity Female Celebrities Plastic Surgery