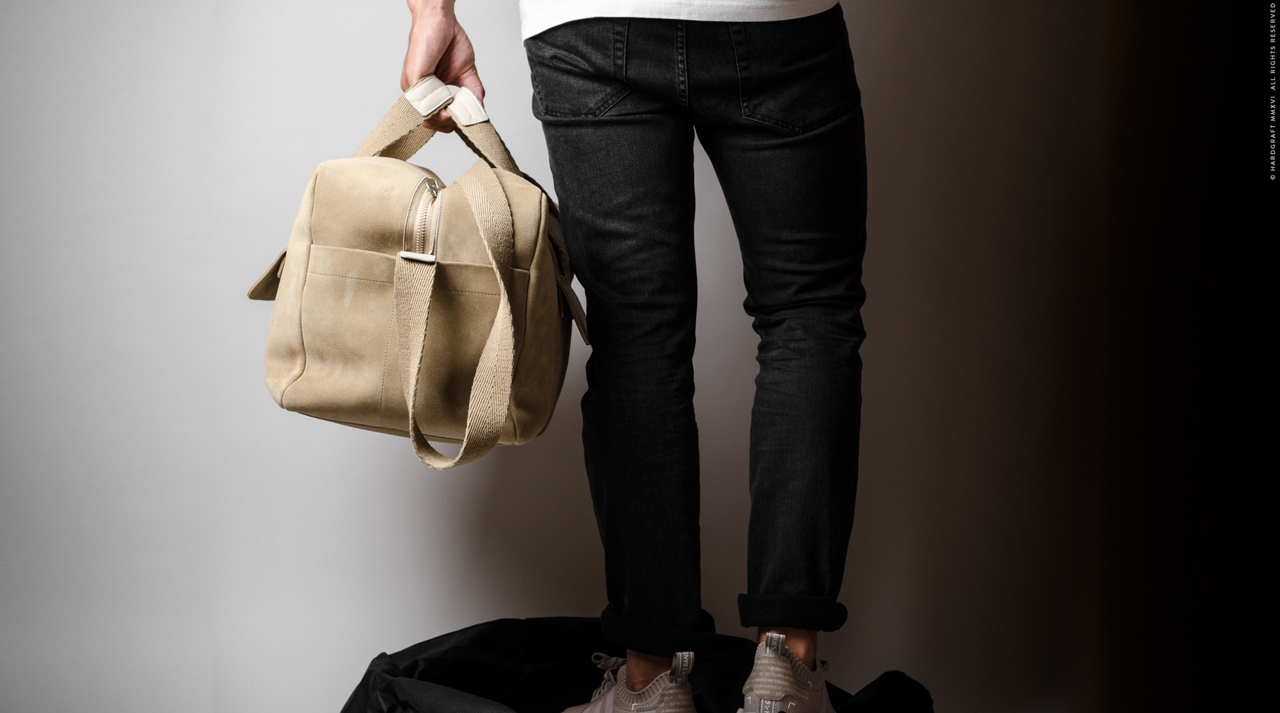 It's an unfortunate and unfair double standard: women can wear bags, but men cannot. If you're a male, it can be difficult to carry any sort of bag without judgement being passed. While the rather sexist nature of that societal standard is entirely another topic in itself, making aesthetically "cool" products that allow men to carry all of their belongings around in is certainly a much welcome help. Luckily, the company HARDGRAFT has this demographic in mind. Touted as a company that doesn't "craft the boring old leather briefcase, we endeavor to offer you products that are at the forefront of creativity moving towards future aesthetics one product at a time". From shoulder bags to gyms bags to sneaker packs and beyond, fashion and function are seamlessly blended together. HARDGRAFT puts genuine effort into high quality, Italian-made gear that everyone will love. Let's take a look at a few of these exceptional items.

The Holdall Volume One is a spacious tote that is ideal for daily use and traveling. The monochromatic suede is durable and classy. The detailed design is a guaranteed crowd pleaser; two flap pockets, premium zippers, cotton herringbone webbing, and delicate grey cotton lining all work to create a beautiful product.

The Sneaker Pack Volume One is the perfect way to individually store shoes that you love and want to take extra special care of. It is crafted from a glorious mixture of premium materials consisting of suede, wool, Sherpa, coated cotton, boucle elastic, and leather. An external herringbone grab handle, an all-around zipper, and a maximum capacity for size 45 shoes complete the look.

The Holdall Volume Two is another sizeable tote that has the same amazing design details as the Holdall Volume One: two flap pockets, premium zippers, cotton herringbone webbing, and delicate grey cotton lining. This Holdall, however, is made from a washed veg tan leather that develops a gorgeous natural patina over time. It also boasts concealed pockets for inconspicuous storage, side pockets for easy access, a fully adjustable shoulder strap, and external grab handles.
While these three featured products are quite enough on their own, HARDGRAFT has a vast array of additional merchandise. Visit their website at www.hardgraft.us and explore away. Happy shopping!