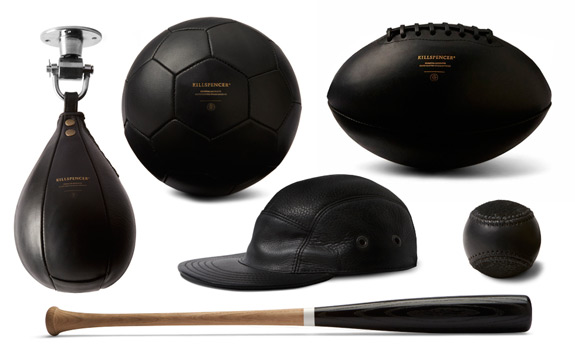 We love fine handcrafted products especially works of leather art such as the KILLSPENCER Athletics Collection. When we came across KILLSPENCER and the authentic feel-good story behind the brand we couldn't resist sharing.
KILLSPENCER started as a personal project to craft the perfect sustainable and waterproof backpack by founder Spencer Nikosey. Six years later, Spencer has two amazing workshops and his first storefront where he designs, develops, manufactures, and ships made to order products with his team. A craftsman at heart, Spencer strives to bring a high level of performance, functionality, and quality to his products.
VIDEO: How KILLSPENCER Came To Life

[jwplayer mediaid="20010″]
After the release of the Utility and Weekender Collections, KILLSPENCER recently unveiled their Athletics Collection, which includes leather sports balls, a baseball hat, bats, and a boxing speed bag. The unique collection is handcrafted with the finest leathers, suede, and stamped with gold foil emblem. Crafted in the U.S.A., each genuine handmade leather good is made to order in their Los Angeles Workshop by a small team of passionate master craftsman.
Black Leather + Suede Baseball – RETAIL $109
Hand-threaded and cut out of a premium black leather bullhide and using waxed linen thread. Built to the professional league standards, the interior is made with a rubber and cork ball, wound with a combination of rough gray wool, white wool and fine white cotton to make a timeless iconic object.

Black Leather Soccer Ball – RETAIL $400
Each Soccer Ball is meticulously hand cut and assembled using a combination of 20 hexagon panels and 12 pentagon panels, and triple-stitched using our premium Black Naked leather.

Black Leather 5 Panel Hat – RETAIL $129
This 5 Panel Hat is adjustable and over time will naturally form to your heads shape. The leather is soft and unstructured, but is completely sealed with Scotch-guard for a semi-protective water shield.

Black Ash Hardwood Baseball Bat – RETAIL $245
Each Baseball Bat features a protective clear polyurethane barrel finish, and a raw unfinished handle. Each bat comes with a unique grain pattern and is designed to be minimal and unobtrusive. Material options include: Premium Ash Hardwood, Black Ash Hardwood, Maple Hardwood, and Walnut Hardwood. Custom monogram is also an option.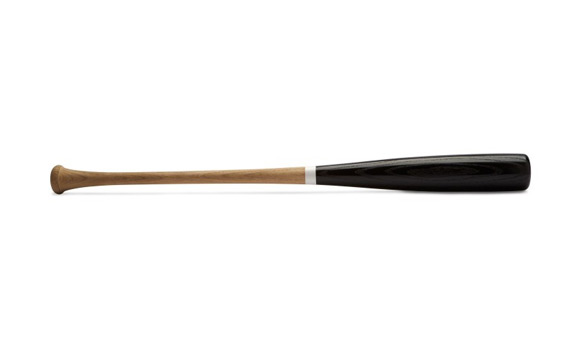 Black Leather + Burgundy Italian Oil Suede Football – RETAIL $350
This American Football is hand-crafted out of the finest leathers and suede. It's laced and stamped with gold foil emblem. Monogramming is available.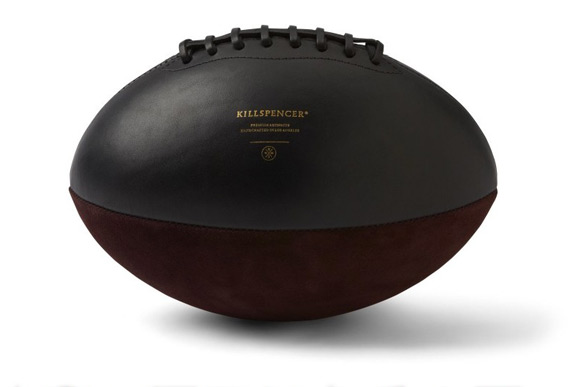 There's nothing like the feel of fine quality handtooled leather. Fine, handcrafted leather never goes out of style. For more products from KILLSPENCER's Athletic Collection and to view other products, make sure to visit www.KillSpencer.com.
Tags Backpacks Bags Carry All KILLSPENCER KILLSPENCER Athletics Collection Utility Weekender Collections