Owning two of anything is an awesome thought — deciding on what two things to get, however, is something completely different. In an ideal world, most of us would own multiple cars, but in reality, we are often faced with picking a vehicle that is practical for our everyday needs. Similar to deciding if you want to own a manual or automatic car, if you want to buy or lease or even choosing between a car versus a truck, selecting the perfect car that you will drive for the next few years can be a daunting task. For a moment, ask yourself, "If you could have two cars –two cars from Ford Motor Company to be exact – which two would you have in your garage?"
Decisions. Decisions.
Having two cars is a car enthusiasts dream. For most, this dream becomes a reality when the family needs multiple cars. Picking an automobile that matches your needs and budget is a big decision. But what if you could find two cars that are stylish, modern, and won't comprise your budget? Recently, we had an opportunity to do first drives of the all-new Ford Expedition and new Ford Mustang during a two-day spin around sunny Southern California — and we think both cars are two options worthy of your consideration.
The Flexible All-New 2018 Ford Expedition
Some people will always feel the need to drive a car that offers a lot of space, has a good amount of storage options, and lets you feel like you're sitting high. If this is you, allow us to introduce the all-new Ford Expedition. Billed as the "smartest, most capable, most adaptable Expedition ever," the all-new Expedition is perfect for everyday use and your next adventure.
The all-new completely redesigned Expedition is redefining the large SUV. As the first full-size utility to feature a sliding second-row seat with tip-and-slide functionality, this adaptable SUV provides easy access to the third row and offers an abundance of legroom. The reclining seats, flexible interior, storage solutions, and advanced cargo manager offer families generous space. Designed to carry families and their gear through the road of life, the all-new Expedition is smart, capable and adaptable. Considered an "ultimate road trip vehicle," eight people can fit comfortably in the all-new Expedition.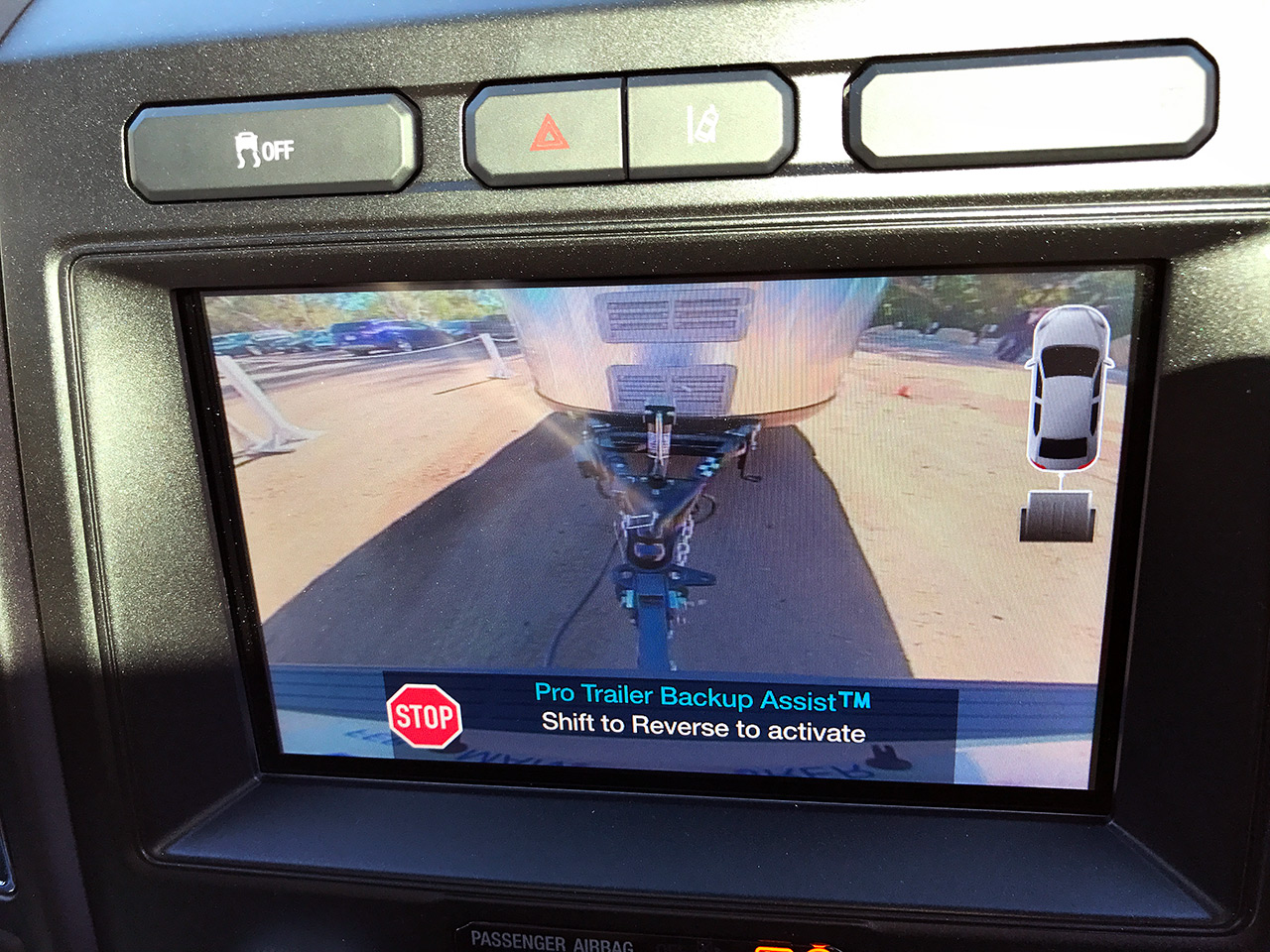 Standard features on the all-new aluminum-alloy body high-strength steel frame Expedition include a 3.5L EcoBoost® V6 engine and a 10-speed automatic transmission. With the ability to produce up to 400 horsepower and 480 foot pounds of torque, this best-in-class SUV has more towing capability than any other full-size SUV. Additional available technologies include auto start-stop, adaptive cruise control with stop-and-go functionality, SYNC 3 with an 8-inch LCD capacitive touchscreen, smart-charging USB ports, dual-headrest rear seat entertainment system, 4G modem with Wi-Fi hotspot, wireless phone charging, rearview camera, 4-wheel disc with Anti-Lock Brake System (ABS) Individual tire pressure, and three-point safety belts for all seating positions. Terrain Management System™ is standard on four-wheel-drive Expeditions and assists with automatically adapting to different road conditions. The impressive Pro Trailer Backup Assist makes it easy for drivers to back-up when towing something like a trailer. "With the changes we've made to Expedition, people will see a whole new product, an entirely different vehicle," said Todd Hoevener, Expedition chief engineer. "We've created the ultimate vehicle experience for the driver and the ones that matter to him or her most. No more racing to try to get a good seat – every row is fully connected and comfortable, and there's plenty of room for your gear."
All Muscle: The Sleeker-Styled Mustang
If you are the man… well, the man of your household, we are sure you are in the market for something a bit sleeker – say, the new Ford Mustang? There is nothing wrong with a roomy family SUV–and surely the all-new Ford Expedition can satisfy any need you may have if you're in the market for something powerful, efficient, and best-in-class–but if it's the need for speed or a super manly car that you crave, the new Mustang is waiting for you.
All About The Mustang
Ford opted for a more modern and athletic exterior design with the 2018 Mustang. The remodeled hood of the new Mustang offers a leaner look with all-Led front lights and a new front splitter for improved handling and a revised rear with LED tail lamps and a new bumper for a more technical look. Underneath the hood of the new Mustang, Ford added a more powerful 5.0-liter V8 engine with 460 horsepower and 420 lb.-ft. of torque. The engine upgrades along with the 2.3-liter EcoBoost, upgraded 6-speed manual transmission to the all-new 10-speed SelectShift® automatic transmission and the new Drag Strip mode improves responsiveness and performance to deliver the quickest ever 0-60 time on the Mustang. "This is one of the most aggressive refreshes you'll ever see for a vehicle – we can't wait for people to drive this car," said Carl Widmann, Mustang chief engineer. "We identified everything that is important to Mustang fans and delivered across the board, and we couldn't be happier with the end result."
Equipped with more power than its predecessor, the new Mustang is the best one yet and features more advanced customizable technology, improved torque, and fuel efficiency. New driver-assist features allow for increased confidence behind the wheel and Mustang MyMode allows customers to save their favorite drive settings, including suspension and steering preferences. Intelligent Access with push-button start can lock, unlock, and start your vehicle without you reaching for your keys. There is also a fully customizable, 12-inch LCD all-digital instrument cluster that offers unique displays for various track modes. The Mustang series packages for the fastback as well as the convertible models include the EcoBoost®, EcoBoost Premium, GT, and GT Premium. Ford truly wants customers to have the ultimate driving experience and customers have the power to personalize their muscle cars and make it their own by choosing from an impressive line-up of 12 wheel options and 11 different colors for this class of high-performance sports cars.
We were afforded several driving opportunities with the all-new Expedition and new Mustang; taking both for a spin on the coast — from California's Pacific Coast Highway (PCH) to the canyon roads as well as the country trails of Malibu. We even did a little off-roading to test the towing capacity of the Expedition. As self-proclaimed muscle car enthusiasts, we must say we were impressed. Whether you are a single man in the market for a sporty car or a family guy looking to add a little muscle in a high-performance automobile to your two-family car garage, Ford has something just for you. The 2018 Ford Mustang and all-new Expedition rolled into showrooms this fall. For additional details including a complete list of features and vehicle pricing, please visit Ford.com.