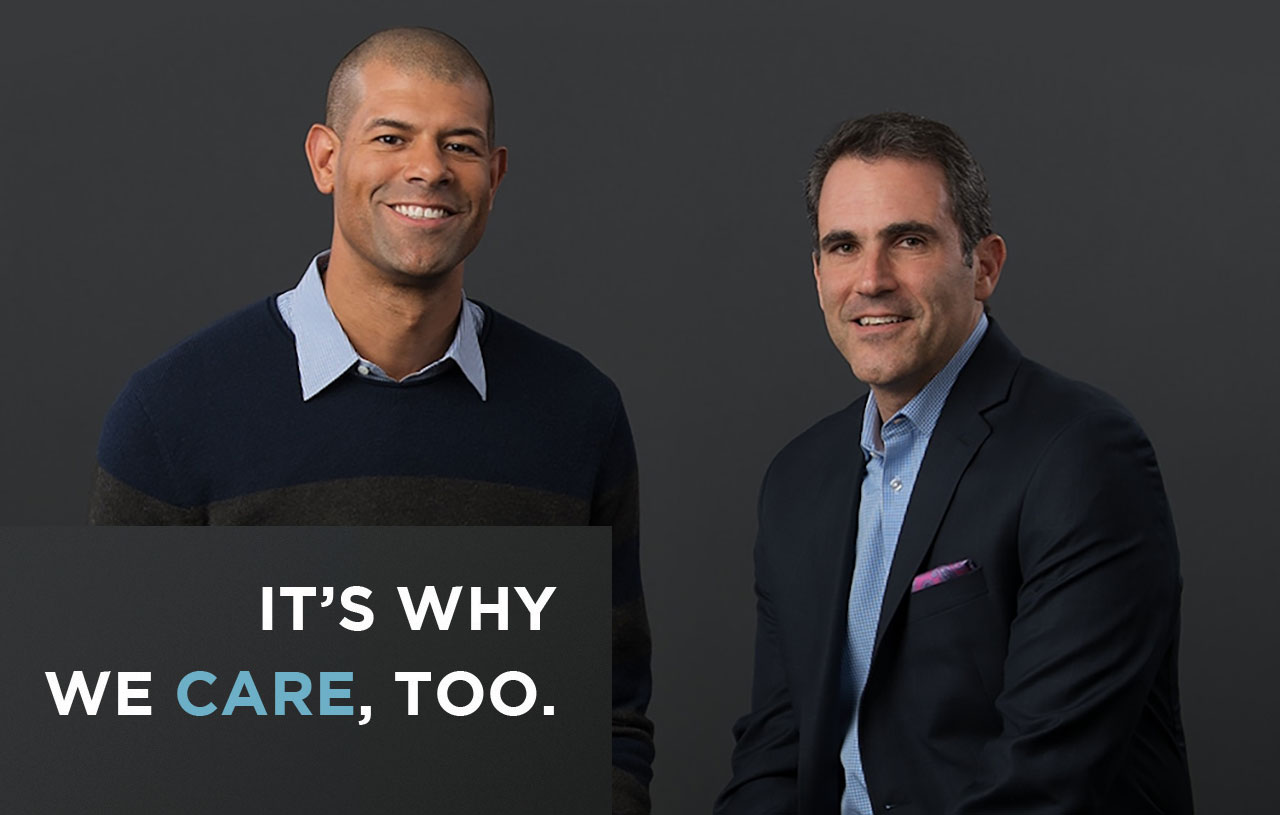 March Madness may be officially over, but we are still talking college hoops. Yes, we know it's April, but when you have the chance to speak with March Madness analyst and college hoops expert Seth Davis, you take it no matter what time of year it is.
Admittedly, I'm no college basketball expert. I'm all things NASCAR. That's why I decided to call in a favor when I was presented with the opportunity to talk NCAA basketball with one of the best in the field. My good friend Aaron Torres was busy with his new Fox Sports Radio show 'Spanier and Torres,' so I went to my other trusted source for all things college sports and asked Kenny Lee aka Front Row Kenny to speak with Mr. Seth Davis on behalf of Mankind Unplugged. You see, Seth is a big deal in the world of college hoops, and we wanted to make sure we were talking his language.
Seth not only reports on college basketball for CBS Sports; he is an accomplished author and the Managing Editor of TheAthletic.com's "The Fieldhouse," an expansive, in-depth college hoops hub. Seth talked all things college basketball with Kenny and shared his thoughts on the NCAA tournament. The pair also discussed manly things such as Seth's involvement with the Dove Men+Care Manifesto. After all, even a college hoop expert cares for something bigger — and that's what makes the game (and grooming) great. It is why we care, and why we wanted to speak with Seth too.
1. Many schools saw major success during the NCAA tournament. Who has impressed you the most? 
This tournament has been one of the most exciting I can remember – a veritable page-turner. While I've been blown away by so many teams and players, I'd have to say the most lasting was the shocking performance by the Retrievers. 16 over 1 was unforgettable!  
  
2. Loyola Chicago faced, arguably, the top defense in the country in Michigan. How can they overcome the defensive wizards?  
The Ramblers captivated us all for three weeks, and then in one game – which they thought would not be their last – that changed. In the first half of the Semi-final game, they owned the paint, and then Michigan came in hot in the second half and they could hardly get in there. Moritz Wagner really turned up, and ultimately that lead to the Michigan victory. But, Loyola gave it a great run–and I got a selfie with Sister Jean:   
My selfie game is strong pic.twitter.com/hfgdM5Pmya

— Seth Davis (@SethDavisHoops) April 1, 2018
3. Many fans have complained about the quality of the basketball being sloppy. What are your thoughts? 
Even at the most competitive of moments, it is important to remember that sports brings us together, unlike anything else. Cheering for your team and getting excited about the wins is great, but as fans, we still support them when they're down when these kids are tired. This is three weeks of all-in play after an entire season for these kids, and I've never been so impressed with so many individual players as I have with this tournament. 
4. How does a college basketball junkie and basketball analyst get involved with Dove Men + Care? Tell me a bit more about that relationship? 
Fans need to know that their actions and attitudes not only have a ripple effect on those around them, but those playing and coaching on the court. I was excited to work with Dove Men+Care to interview athletes and create the Real Strength Manifesto because it expresses the importance of positivity and care in the stands, as it can impact everyone's game experience. We do not want to diminish the passion – in fact, Dove Men+Care ran a research study that shows that 97% of men believe that men can show good sportsmanship during sporting events without sacrificing their passion for their team. Athletes feed off of the fans energy, and the Manifesto allows us to unite the fans this March Madness by pointing that out to them.  
5. Officiating was questionable throughout the NCAA tournament. There were several missed calls and some of the charge calls were a topic of discussion. Do you think this will harm the quality of the Final Four? 
Critics are always harsh on the officials, and during these high-stake games, it only gets worse. What matters most is that the players can stay focused on themselves and their teams and that fans continue to remember that their energy has a great impact on the game.  
   
6. The NCAA tournament games are played in halves. The NIT experimented with quarters this year. Do you think we will ever see the same experiment in the NCAA tournament?  
We won't see major game changes until after next season, but I've never believed there has been a compelling enough reason to make the change. When we say major updates (shorter shot clock, etc.) two seasons again, there was definitely a positive change in game play, but the clock update doesn't seem like it would have the same effect.  
 
7. We only got to see Michael Porter Jr. play 53 minutes of college basketball, and he is, without a doubt, one of the most talented players to enter the NBA draft. Will scouts shy away from this guy, or will he still be a lottery pick? 
Michael Porter Jr. possesses undeniable talent, and it will be interesting to see how he flourishes in the next level of play. Coming back after an injury is tough – that pop isn't always there right away – but we can believe that he's still capable of everything he was back in November.  
  
8. What players in the tournament increased their draft stock? 
 
 
I think that the leading guys are the guys who didn't play here in San Antonio. Throughout the tournament – even in early-round losses – we still saw great performances from DeAndre Ayton, Arizona, Marvin Bagley III, Duke, Jaren Jackson Jr., Michigan State and Keita Bates-Diop, Ohio State.   
  
9. What are your thoughts on Duke's assistant coach Jeff Capel accepting a position at Pittsburgh University? Is this move ideal for him despite having a high chance to be the next Duke head coach once Coach K retires? 
 
 
Jeff Capel is suited for this task and deserves another shot at a head coaching position. I think he has the opportunity to do great things at Pitt, like we've seen from Chris Holtmann at Ohio State. Having played for Coach K, it's good for him to branch out and stretch out on his own.  
  
10. Mid-major teams are a hot topic at the moment. After this tournament, will the committee have a different viewpoint moving forward?  
I think we often see the mid-major teams as getting into the tournament on sheer luck, or as a fluke in the system. But if you look closely, you'll see that all of the teams make it from round to round with a little luck, just like the smaller programs. With tougher non-conference schedules, and the opportunity to prove themselves early, the mid-majors can continue to push themselves onto the big stages.  
With the help of Dove Men+Care, Seth interviewed current and former athletes to better understand the effect that fans have on the game. He spoke with Jameer Nelson, Trey Burke, Marques Johnson, Gordon Hayward, Doug McDermott, and Danny Manning. He also talked to basketball legends, David "The Admiral" Robinson and Shane Battier. Those interviews inspired and informed the new "Real Strength Manifesto" – a unifying message for fans that recognizes the impact of their care on the game.
For more #RealStrength visit @DoveMenCare on Facebook, Twitter, and Instagram. To learn more about the Real Strength Manifesto, please visit Dovemencare.com/NCAA.
Tags College Basketball Dove Dove Men+Care March Madness Men's Lifestyle Seth Davis