Not often are we afforded a second chance, but when you fight your best fight and it ends with more questions than answers, you jump at the opportunity to do it all over again to establish your worth and silence the critics and cynics once and for all. Such a chance has been given to Mexico's Canelo Alvarez and Kazakhstan's Gennady Golovkin. Arguably two of the best pound-for-pound fighters that the sport of boxing has to offer, they are set to go fist-to-fist in what is expected to be one of the best fights of the year. 
The Fight Continues
The pair are not strangers to giving it their all. Last September, their first fight ended in a controversial split draw. As the fighters prepare for their much-anticipated rematch, thanks to our friends over at Chivas, we got a glimpse of GGG and Canelo in the ring during their Los Angeles media day in preparation for their big fight. Canelo may have youth on his side, but Golovkin, known by the world as GGG, appears to be dangerous. As Canelo attempts to erase all criticism from his doping scandal (he claims it was tainted meat), what's for sure is GGG understands that good or bad, fair or with an edge, you must stay devoted to the fight and win the right way.
Recognizing the fight in GGG, Chivas Regal teamed up with the current unified WBA, WBC, and IBO middleweight titleholder with one simple mission – to help all of us understand that we should #FightForIt – whatever "It" is. There is a fighter in all of us. After all, every dream is worth fighting for, right? Win, lose, or draw, GGG vs. Canelo II will be an all-out battle.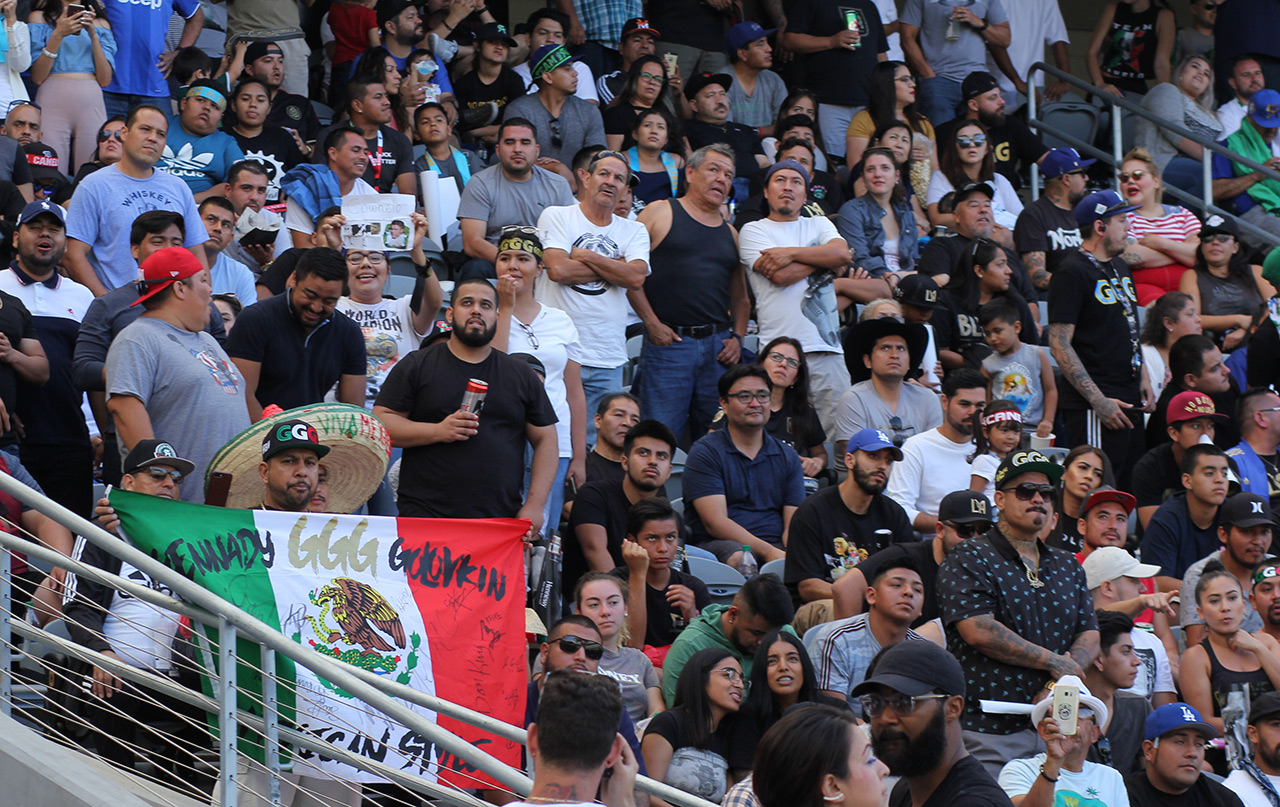 Get in the ring with GGG and Chivas Fight Club
We have to ask, who you got? Who do you think will win the GGG and Canelo rematch? Are you going for Golovkin by knockout? Do you think Alvarez will knock out Golovkin? Will one fighter win by decision, or will the fight end in a draw? If you are wondering who we've got, it's simple – we are going with whichever fighter fights for it the hardest. Of course, we believe that will be GGG.

 
The Canelo Álvarez vs. Gennady Golovkin II rematch is going down at the T-Mobile Arena in Las Vegas on September 15, 2018. Make sure to grab yourself a bottle of whiskey (preferably Chivas…) and get ready to watch one hell of a fight. If you are interested in joining the official Chivas Fight Club and supporting Team GGG, make sure to share what you're fighting for by using the hashtag #FightForIt on social media.
Tags Boxing Canelo Chivas Regal Gennady Golovkin vs. Canelo Alvarez II GGG Guy Stuff Sports Whiskey