Photo credit: Chivas Regal / Rich Polk
Creativity, equality, dreams, ideas, authenticity, and change – all worth fighting for, right? A master distiller will utilize these elements to some degree in his quest to perfectly craft a luxurious blend of scotch whisky, but that's not necessarily what we think about when we gather to enjoy drinks with friends. That's about to change, thanks to Chivas Regal. The premium alcohol brand wants you to know that there is a fight in all of us and with the help of the unified WBC, WBA, IBF, IBO middleweight boxing champion of the world, Gennady "GGG" Golovkin, they have created the "Chivas Fight Club."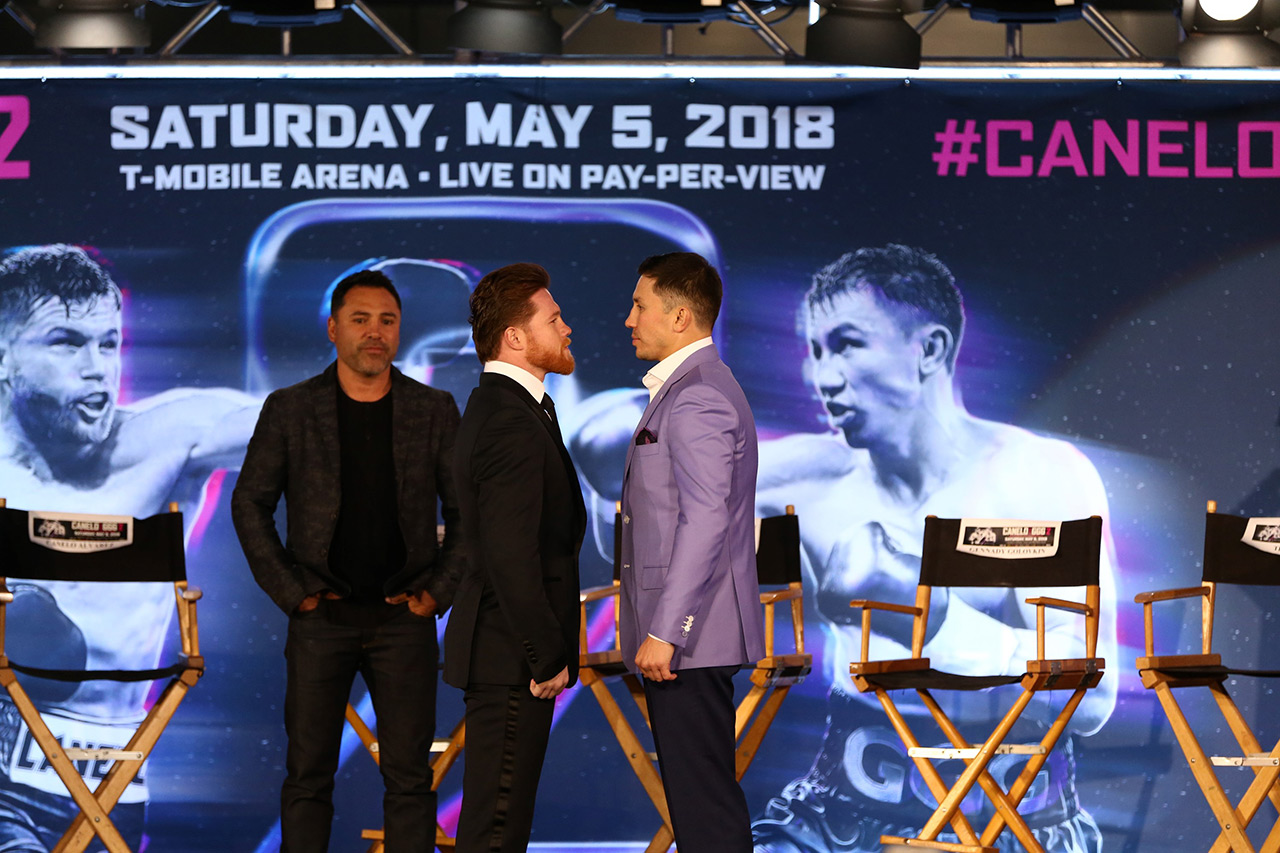 Photo credit: Chivas Regal / Rich Polk
Every dream is worth fighting for — whether or not you're a boxer. Chivas nationwide movement aims to promote the unique fighting spirit in all of us exuding key elements such as advancement, brilliance, choice, confidence, setting goals, happiness, impact, respect, and of course, success. The team behind GGG may fight for perfection in boxing, and even for the satisfaction of fans that enjoy the sport, but Chivas' mission is simple – they want you to #FightForIt – whatever "It" is. "The Chivas Fight Club stands for the things that I believe in and represents the heart and soul of the fighter in all of us," Golovkin said.  "When I wrap my hands, I do it for my family.  I owe my courage to them and also my success. That's why I fight."
To bring home the notion that there's a fighter in all of us, Chivas Regal and GGG have teamed up to bring you never-before-seen videos, interviews, photos, and exclusive boxing content. Chivas is also giving one lucky fan a chance to join the GGG corner by winning a trip to see him fight live during his rematch with Canelo Alvarez. Entering the sweepstakes also gives lucky fans an opportunity to gain exclusive entry into watch parties and boxing workout classes. We were fortunate enough to be present during the Canelo vs. GGG Press Conference for their much-anticipated May 5th rematch, and take it from us, this is one sweepstake you should definitely try to enter.
VIDEO: Chivas Fight Club – GGG | Chivas Regal | Win The Right Way
Chivas believes that hard work should be rewarded and success always shared. As you strategize what's worth fighting for in your life, or even as you prepare for what is sure to be an exciting and memorable fight between Canelo and GGG, below are four smooth, rich, generous, and appropriately named cocktails that really pack a strong punch for you to consider as you #FightForIt.
The Contender
Ingredients:
1 Part Chivas Regal 12
2 Parts of lemonade
Garnish:
2 Slices of Apple & 1 Lime Wheel
Glass:
Collins
Method:
Combine Chivas Regal 12 & ingredients with large ice cubes
The Uppercut
Ingredients:
2 Parts Chivas Regal 12
1 Part Pineapple Juice
1 Part Lemon Juice
Garnish:
Mint sprig & slice of Pineapple
Glass:
High Ball
Method:
Combine Chivas Regal 12 & ingredients over cubes of ice
One Two Punch
Ingredients:
4 Parts Chivas Regal 12
5 Parts Lemon Juice
2 Parts Lime Juice
2 Parts Maple Syrup
1 Part St. Germaine
Garnish:
Pomegranate
Vessel:
In a punch bowl or large container
Method:
Combine Chivas Regal Extra & all ingredients.
The Pure Fighter
Ingredients:
2 Parts Chivas Regal 12
Garnish:
No garnish
Glass:
Rocks
Method:
Neat serve
For more information on the Chivas Fight Club and Chivas Regal visit www.ChivasFightClub.com. To join The Chivas® Fight Club make sure to share what you're fighting for by using the hashtag #FightForIt on social media. Make sure to tune in to watch the anticipated Canelo vs. GGG rematch on May 5th at the T-Mobile Arena in Las Vegas. And don't forget to leave us a comment and let us know what you are fighting for.
Tags Canelo vs. GGG Chivas Chivas Fight Club Chivas Regal GGG Whisky