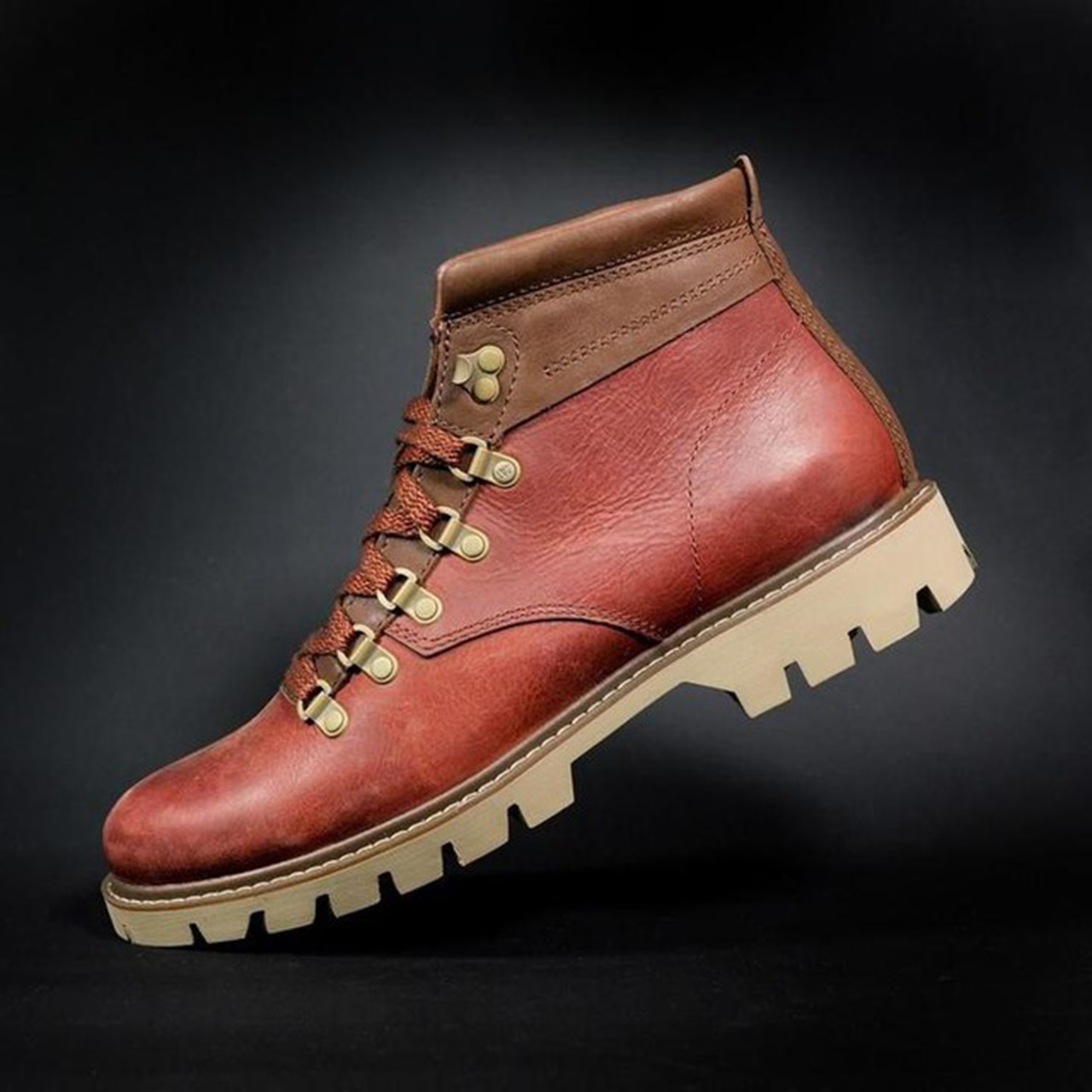 Let's face it. Some of us have to work for a living — real blue-collar work. If you must work, why not do it in style and no doubt in some comfortable shoes? Whether your job comprises of physical labor or you sit at a desk every day, looking great should always be a priority. Who cares if you work outside where you may get a little dirty or you go to the office and enjoy business casual clothing. Remember, if you look good, you feel good.
For men, the look starts with a proper pair of shoes. We acknowledge some of you may work outdoors or in the field. We wanted to recommend shoes that offer comfort, durability, and that are safe while you're on the job. The most viable choice is a good construction-like boot. And we are talking about those old rugged work boots. Now that the classic work boot is somewhat of a trend, we want to suggest three boots that can be worn to work or out and about with your boys.
The Classic Moc by Red Wing
One of the most popular and recognized brands of work boots is Red Wing Shoes. They have provided American craftsmanship since 1905 and is dedicated to creating boots that protect workers with a promise to never compromise on quality. The Classic Moc Style No 875 is one of their most popular styles. It's a shorter iteration of their iconic 877 and 875 boot which encompasses the "Red Wing" moc toe with a white polyurethane outsole that the brand has been making sense 1950.
Created for sportsmen, this boot worked well on farms and in factories. Years later, Red Wing is still making this great boot. It's perfect for anyone looking for a stylish work boot. The Moc Style No 875 boot fits comfortably tight on your foot with extra room in the forefoot and instep for easy entry. The more you wear the boot over time the full grain leather upper breaks in creating a customized fit with each wear. The Moc Style 875 boot is available in black, brown, and several shades of tan. In addition to the Moc boot, their Iron Ranger boot is worth a second look.
Cat Footwear's Crux Boot
Cat Footwear is driven by life. They build footwear for people who get stuck into life with uncompromising style. Since 1925, Caterpillar has been a catalyst for change and Cat Footwear is no different. Their full-grain leather upper Crux Boot delivers long-term durability. It's a boot that is rugged enough to appeal to hikers, but stylish with a flair where you can wear it to the office. If you are looking for a more casual boot to pair with their 'after work' look, this comfortable lightweight boot is perfect. The outsole is designed with flex grooves to relieve pressure under your heel, arch, and toes for long-wearing comfort. Available in black, grey, and tan, the Crux boot is a new arrival to the Cat's selection of work boots, but it still offers the classic look.
Timberland Men's Explorious 6-Inch Premium Waterproof Boots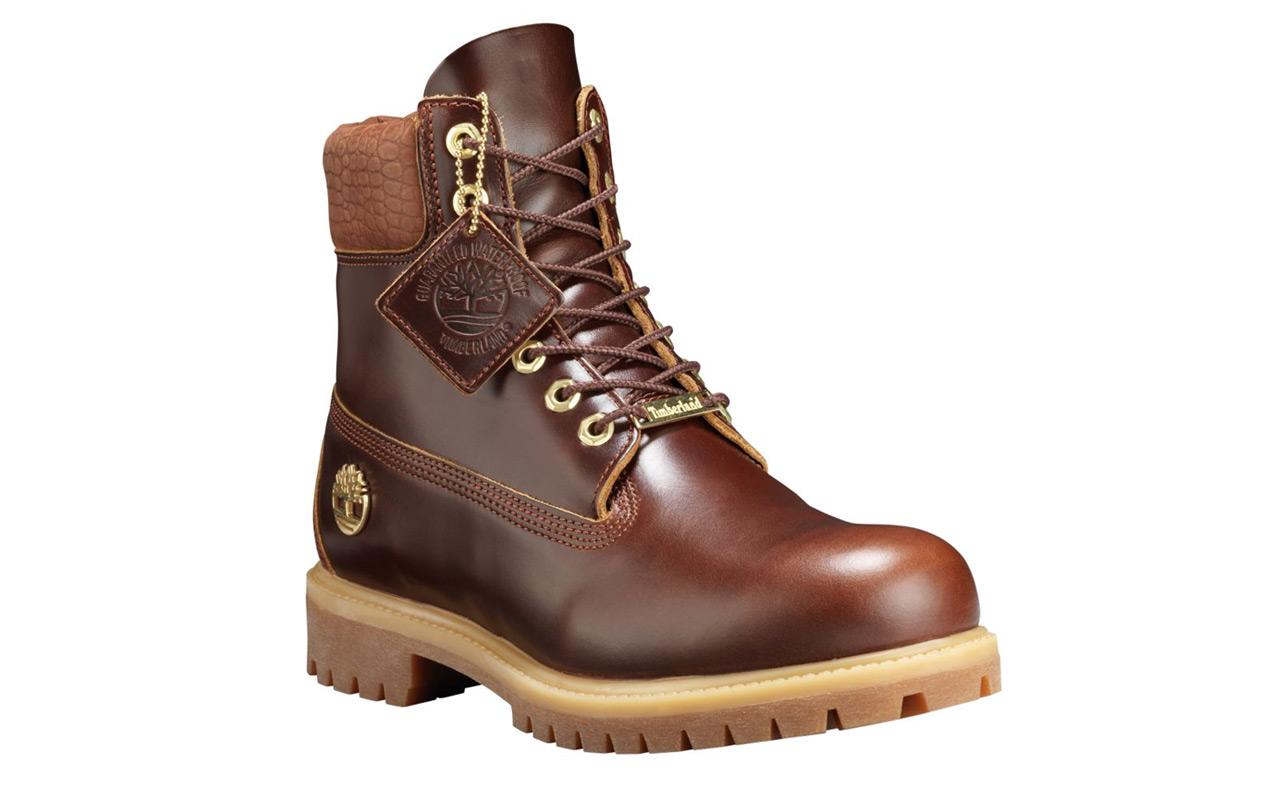 Timberland boots are a staple in most guys' closets. The company has been around for well over a half-century, but it was the Yellow Boot, a fashion icon, that caught the eye of most Urbanites and propelled the company into the must-have category for men. Every aspect of the Timberland brand was "founded upon the outdoor lifestyle—whether that involves wooded trails or city streets." Their Explorious 6-Inch Premium Waterproof Boot is no exception.
This boot was tailor-made for the urban explorer. Timberlands premium waterproof leather upper is the perfect boot to wear to the office or if you're out in the field working. The exclusive anti-fatigue technology provides all-day comfort and support for those who job may include some heavy lifting. The rustproof hardware and seam-sealed waterproof construction protect those that may get caught out in the rain. No matter if your work calls for the comfort of indoor air conditioning or the humidity outside, these insulated limited release 6-inch boots are a great choice. Finished with exotic leather and gleaming hardware, they are perfect for whatever the job entails.
There are so many options when looking for a boot that is stylish but practical for work. Whether you are looking for a work boot to add to your everyday wardrobe or to wear to do some heavy physical work, one of three boots above should serve your needs. Similar to those available at your local police uniform supply store or army supply store, the price tag on these boots won't set you back. We promise all three boots are a good look for your closet and easy on your wallet.
Tags Boots for Men Guy Stuff Men's Lifestyle Menswear Stylish Boots Work boot