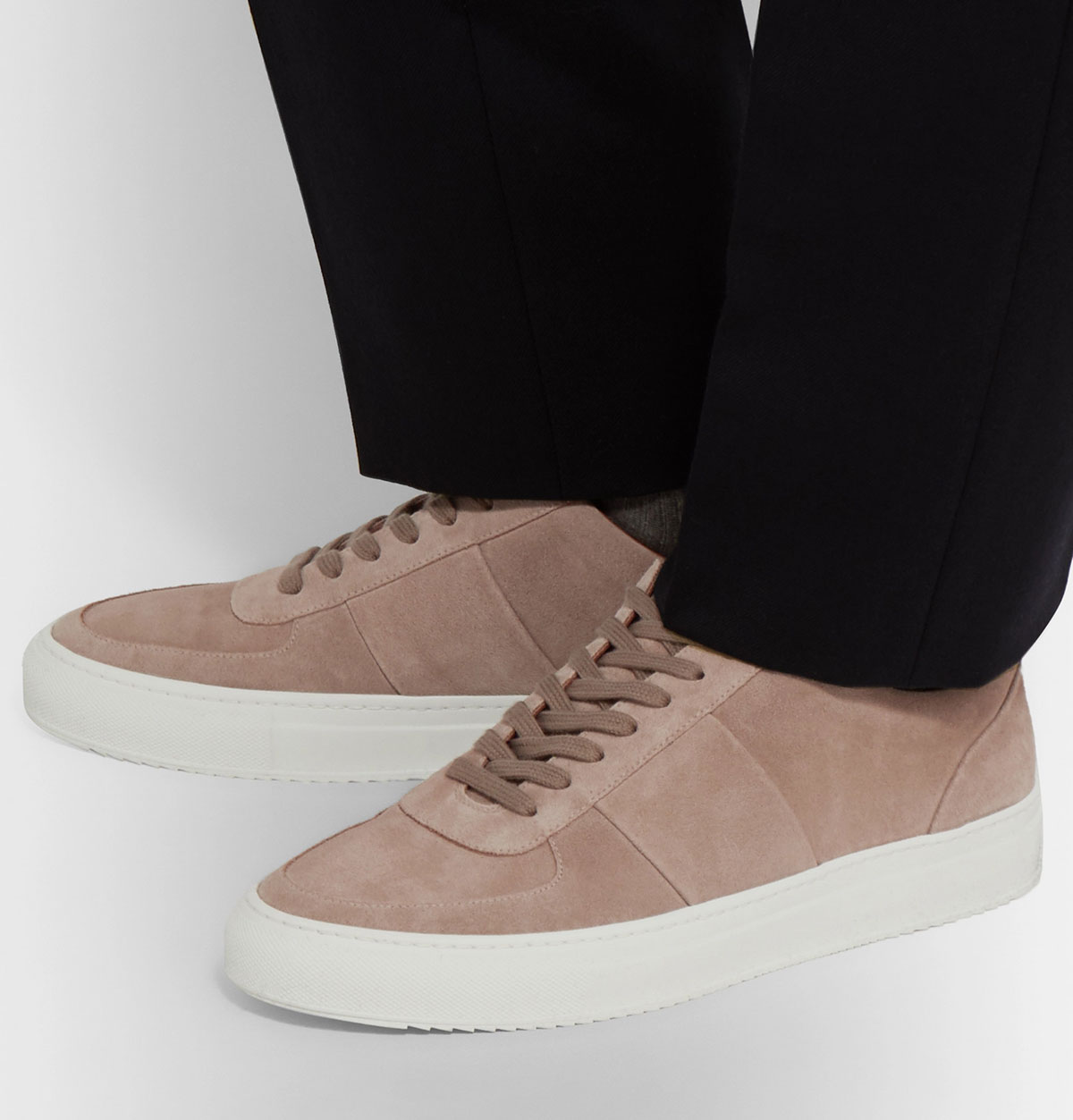 If you are a guy of a certain age with style, you should know about Mr Porter. If you don't know, stop what you are doing right now and take the jump over to MrPorter.com (thank us later) and check out the Mr P. collection.
As one of the premier men's lifestyle websites, the award-winning online retailer sells hundreds of leading international brands. Mr Porter also produces The Mr Porter Post newspaper six times a year, alongside their online magazine The Journal which publishes up-to-the-minute daily style news. Part of YOOX Net-A-Porter Group, which includes the award-winning luxury website Net-A-Porter, MrPorter.com combines the best international menswear with expert advice and inspirational content. Not only does Mr Porter provide unrivaled style advice, but the online giant has jumped into the design game with their range of stylish clothes and footwear.
The team created the Mr P. collection for those that like a stylish, yet understated, simple look. If this sounds like you and you are hunting for a classic sneaker, their suede sneakers deserve your attention. At first glance it was easy to conclude their suede sneaker collection is an instant classic. Whether you're into classic or fancy expensive sneakers, we believe at least one pair of these smartly constructed supple suede sneakers belong in your wardrobe.
Larry Suede Sneakers – $295
From MrPorter.com: "The 'Larry' sneakers are a staple in every Mr P. collection – they're streamlined and free from detailing, so you can wear them with just about anything. This comfortable pair has been made in Italy from soft suede in a reddish-brown shade we call 'Brandy'."

Larry Suede Desert Boots – $310
From MrPorter.com: "A shoe as rich in heritage as the desert boot deserves a place in your wardrobe, and Mr P.'s 'Larry' version comes in storm-blue suede that'll fit in well with lots of the clothes you already own. Lined in leather, they're set on serrated rubber soles for good grip."

Mr P. Larry Suede High-Top Sneakers – $325
From MrPorter.com: "Mr P.'s 'Larry' sneakers are neat enough to wear in smarter settings. They've been made in Italy from taupe suede that's particularly soft and supple."

Tags Classic Sneakers Mr P Mr P Collection MrPorter.com sneakers Suede Sneakers