Let's be honest — it takes a lot to impress us. But that's exactly what we were when we attended the recent West Coast reveal of the 2020 Chevrolet Corvette Convertible. We were blown away when we were onsite for a first look at the 2020 Corvette Stingray at Chevrolet's Next Generation Corvette Reveal. Now that we have laid eyes on the new two-piece Corvette Stingray hardtop convertible , we are trying to figure out how can we get one.
Space-Age Innovation
Chevy has always relied on innovative automotive tech for its Corvette line, and the 2020 Stingray is no exception. Building on its innovative mid-engine design it introduced just a few months prior, the Corvette design team went all out with the design of the new Stingray. In fact, for the first time in its 66-year history, this Vette comes with not just a mid-engine design but an automated convertible hardtop.
Let's be honest: the Corvette has always been convertible-first. But this new feat of engineering takes it one step further. A hardtop convertible with that can transform in 15 seconds flat, and at speeds of up to 30 miles an hour? That made us sit up and take notice. How could it not?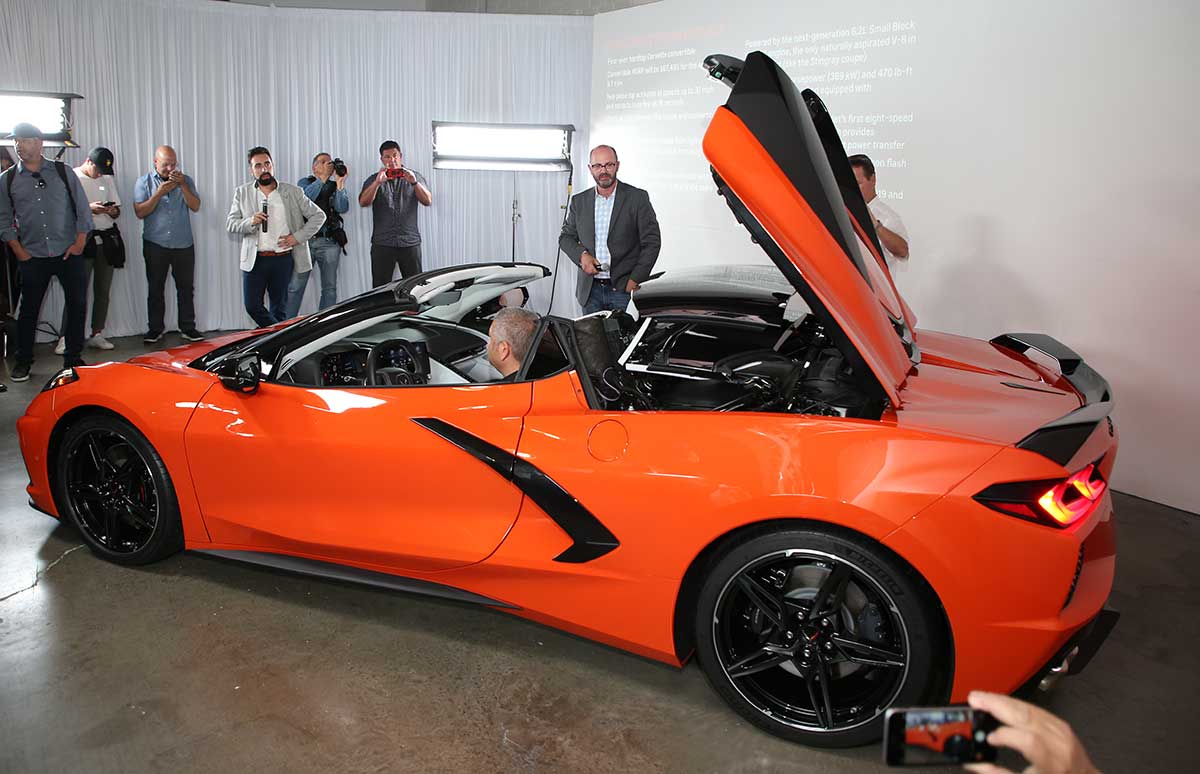 Price and Performance
The 2020 Stingray impressed us in more than just its cutting-edge design elements. When it comes to price versus performance, this modern-era Vette is up there with the best of them already — something we weren't expecting! With a 6.2L Small Block V-8 LT2 engine putting out a blistering 495 horsepower and an impressive 470 lb-ft of torque. That's the kind of serious muscle you should expect from a massive muscle car.
You'd expect to pay a premium for this performance, but we were pleasantly surprised by the price of the 2020 Chevrolet Corvette Stingray. At just $7,500 higher than the entry-level 1LT Stingray Coupe, this first-in-its-class hardtop convertible offers the high-class upgrade that you'd expect to pay top dollar for.
The Best of All Worlds
Owning a Vette isn't for just anyone. The favorite of astronauts and space-age trendsetters, the Corvette has always screamed style and progressive automotive tech. The 2020 Stingray with its convertible hardtop, sport-tuned performance, and affordable price, carries on this tradition well. Are you up for the challenge?
Tags Cars Chevrolet Corvette Chevy Convertible Corvette Stingray Corvette Stingray