Are you tired of using self-care products full of synthetic materials and harmful chemicals? Look no further than Jack Henry! This brand is committed to providing clean and functional self-care products for men made with natural and plant-based ingredients, so you can feel good about what you're putting on your skin.
Jack Henry's products are designed to be simple and effective, with as few ingredients as possible. The result is elegant and natural products that you can feel good about using. The brand has everything you need to look and feel your best, from skincare to bath goods like shampoo and conditioner, deodorant, and hair styling supplies. Plus, with a focus on sustainability and eco-friendliness, one can feel good about using their products with ethically made/grown ingredients, knowing that they are great for both you and the environment.
Not only does Jack Henry have a range of clean and functional self-care products for your hair, face, and body, but Jack Henry offers high-quality, stylish, and functional bags, t-shirts, sweatshirts, and hats for the modern man. They like to refer to them as "Your daily essentials. Simple yet sophisticated. Less but better." Regardless of how and where you decide to wear them, Jack Henry's daily essentials are designed to be versatile and durable, making them perfect for everyday use or travel. "As a male, I understand the importance of simplicity and performance as a part of my daily self-care routine. After years of being unsatisfied with the lack of attention to detail in the market, I also realized that it can be a frustrating and uninspiring experience with traditional products that are filled with damaging and harmful ingredients," said Jack Henry's founder Kyle Bardouche.
Jack Henry is committed to quality and sustainability in every product they create. Their hair care line includes shampoo, hair clay, and hair powder, all designed to purify and balance the hair and scalp. The face care line includes a super face cream and toner formulated to feed the microbiome and bring balance to the skin. The body care line includes deodorants and bath products like shampoo and conditioner, all designed with as few ingredients as possible to create elegant, natural products you can feel good about using. And their essential gear is certified cruelty-free, made with certified organic ingredients and plant-based formulas wrapped in sustainable packaging.
Are you tired of using grooming products that are full of questionable ingredients? Now that we've told you all about the brand Jack Henry, are you ready to discover the importance of self-care? They offer a lot, and we can't tell you about every product, but we will recommend a few. These are some of their most popular products/best sellers for a reason. Check them out. Jack Henry has you covered from head to toe, so we chose something for your hair, body, and face. Use them in your daily rituals to feel refreshed and rejuvenated.

Get ready to take your hair game to the next level with Jack Henry's award-winning Hair Clay. This product provides all-day hold, thickness, texture, and volume to your hair. The humidity and sweat-resistant clay delivers a workable feel with a real matte finish. It not only styles your hair but also provides nourishing antioxidants that stimulate hair growth and fight dandruff. Made with healthy ingredients for your hair, this medium-hold clay pomade is perfect for all hair types, creating volume, all-day hold, and natural texture while nourishing your hair.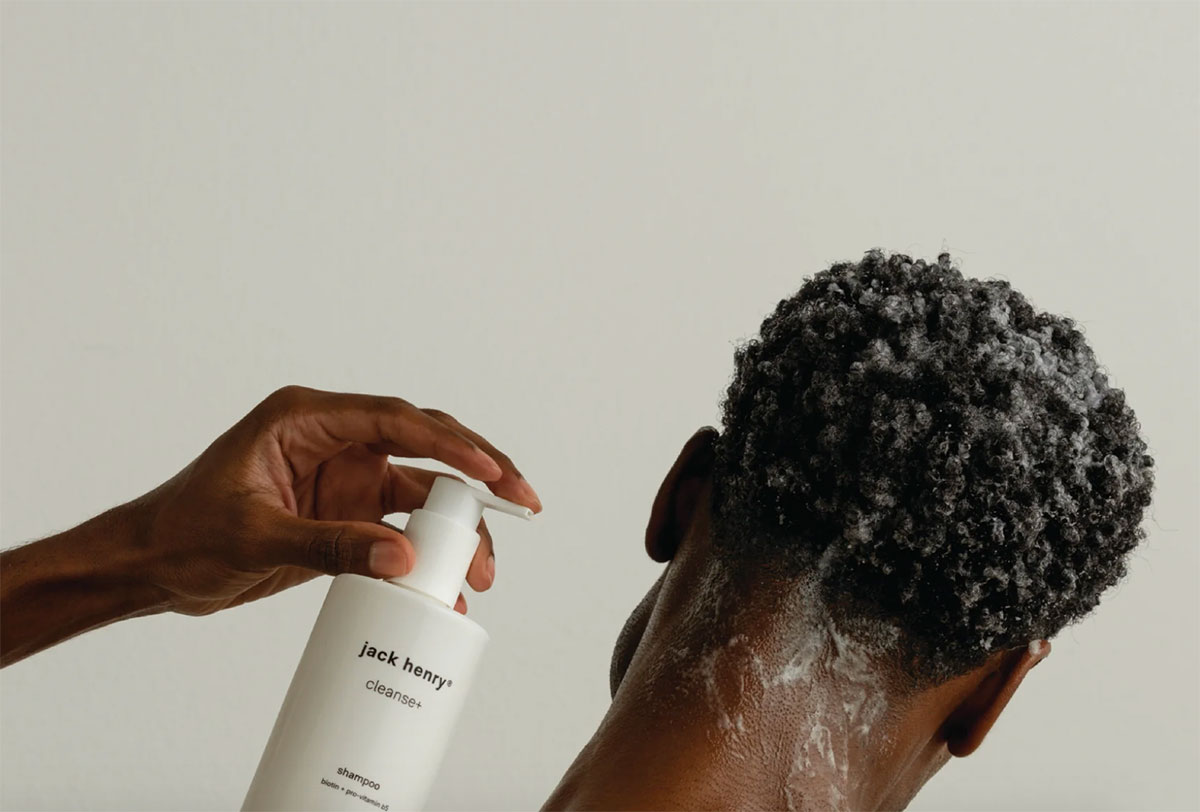 This premium all-American natural and organic shampoo provides sulfate-free cleansing for all hair types. It's perfect for everyday use and is made with certified organic ingredients. It leaves your hair feeling clean and refreshed, but also helps to stimulate healthy bacteria in your scalp. With a yummy men's scent like musk and wood, this shampoo is perfect for men who want to feel like a champion. Don't settle for basic hair care when you can have the best. Try Jack Henry's Cleanse+ Hair Shampoo today and experience the difference.

Say goodbye to rubbing toxic aluminum under your arms forever with Jack Henry's Deodorant. This refreshing, non-toxic formula was developed in-house and tested on professional athletes for supreme performance. Plant botanicals and bentonite clay absorb sweat and odor, leaving you feeling fresh and confident all day. With a euphoric, fresh scent, this deodorant goes on clean and doesn't stain. It's perfect for men who want to feel confident and smell great all day long.
Want something more tailored to your needs? Take Jack Henry's kit builder quiz to create your unique daily rituals. Choose three products or more and save. With Jack Henry, you can trust that you're using high-quality, natural products that are good for you and the environment. So why not treat yourself to some self-care and see the difference it can make in your daily routine? After all, you're tired of using generic grooming products that leave you feeling like a basic bro, right?
Tags grooming Jack Henry Jack Henry Hair Clay Jack Henry Self-Care Men's Grooming Men's Lifestyle Men's Personal Care skin care Wellness