photos courtesy of Hockerty.com
You've had enough of settling for off-the-rack clothing that doesn't quite fit right, haven't you? Whether you're getting ready for a wedding, a business meeting, or just want to look your best, ill-fitting clothes don't have to leave you feeling uncomfortable and self-conscious. If the perfect fit seems to be evading you, look no further than Hockerty, an online retailer that makes custom clothing easy and affordable. With Hockerty, you can create the perfect look for any occasion with garments tailored to your exact measurements.
Picture this. You're getting ready for a big event, like a wedding, and you need a suit. You go to the store and try a few options, but nothing fits right. The pants are too long, the jacket is too tight, and the sleeves are too short. You finally find a suit that fits okay, but it's not perfect. You know that if you had a custom-made suit, it would fit you impeccably. Well, with Hockerty, you can do just that.
A custom-made suit is an excellent investment for any man who wants to look and feel his best. But what if you could customize your entire wardrobe? How about custom jeans or even a pair of custom sneakers? After revolutionizing how men's suits are created, Hockerty expanded its offerings to include custom jeans and sneakers.
With Hockerty's custom jeans, you can experience the perfect fit crafted exclusively for you with the fitting that you choose. You can choose from various styles, fabrics, colors, and fades to create your perfect personalized pair of jeans that fit you like a glove. This means no more off-the-rack jeans that don't quite fit right. Hockerty offers 100% made-to-measure jeans crafted exclusively for you with the fit you choose. You can customize every detail, from slim fit to relaxed fit, to create a look that is uniquely you. With their innovative 3D process, you can even choose multiple style options for pockets, fly, stitching, buttons, and more. This allows you to design your perfect pair of jeans from the comfort of your own home.
Hockerty also has you covered – your feet, that is – with their custom sneaker collection. No more endless searching for the perfect pair of sneakers that fit comfortably and look stylish. With many customizable options, including materials, colors, and sizes, you can create your personalized pair of sneakers that are as unique as you are.
Whether you're looking for a classic white sneaker, something bolder and more colorful, or even something fancy, Hockerty's personalized and made-to-measure collection can help you step up your sneaker game. Hockerty uses premium materials and designs to fit your feet perfectly, ensuring comfort and style. With a mission to give people the freedom to choose their own style and reveal their personality through their outfits, you no longer have to settle for off-the-rack sneakers that don't quite fit right.
Hockerty's customization process starts with you. You can either "shop the look" or jump right into customization by choosing your body type and style preferences for garments, including suits, dress shirts, jeans, and shoes. Then, you can browse Hockerty's extensive selection of fabrics and trims. Once you've found what you like, you can create a virtual mockup of your garment or shoes using their 3D interface to see exactly how it will look.
Does ready-to-made clothing sound like something you're interested in? If you're looking for a truly unique and personalized shopping experience, then Hockerty is the perfect brand for you. With their innovative approach to menswear, they can help you create a wardrobe that is both stylish and comfortable.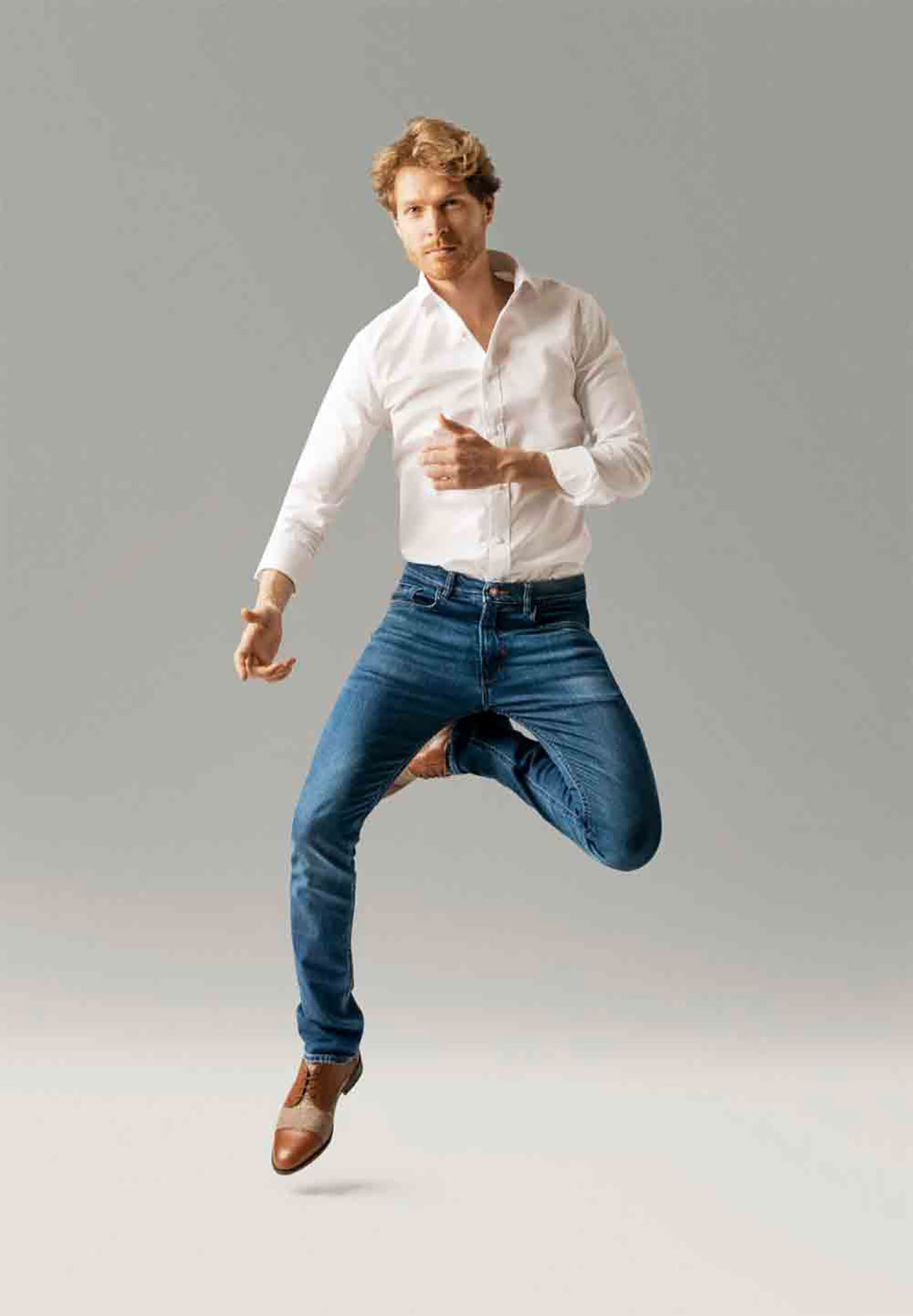 You can start now by heading over to Hockerty's website to create an account and answer a few questions about your measurements and style preferences. Once you have submitted your information, Hockerty's team of experts will create a digital mockup of your garment for you to review and approve. Once your design is approved, Hockerty will begin the manufacturing process. Your order will then be shipped directly to your door, ready for you to wear and enjoy.
With Hockerty, you have complete freedom to design your own garments, creating a look that is uniquely you. You can personalize every detail of your handcrafted look, from fabrics and buttons to pocket styles and lining colors, with their Perfect Fit Guarantee. With over 150 fabric choices, you can be assured that your garments are timeless.
So what are you waiting for? Take control of your style and feel confident today. Hockerty is the perfect brand for a truly unique and personalized shopping experience. With their innovative approach to menswear, they can help you create a stylish and comfortable wardrobe. Visit Hockerty's website today to learn more about their custom-made suits, shirts, and other garments. You won't be disappointed!
Tags Men's Clothing Men's Lifestyle Men's Shirts Men's Sneakers mens shoes