Any Stripper From San Diego
If you have not had a relationship with a stripper from San Diego then you are missing out on the hottest,  most low-maintenance, non-exclusive relationship of your life.
There are a lot of strippers out there, but the finest ones live in San Diego and commute to Vegas for work. The best way to secure a first date with one, is flying first class from San Diego to Sin City on a Friday afternoon. Don't worry, however the seating assignments roll, she will be plenty hot. Why San Diego?
This is not your average stripper pool:
She probably also has a day job as a Realtor
She knows how to carry herself and can totally attend dinner parties with your Republican friends or parents and actually have something to talk about
She is a fine piece of ass.
In summary – girlfriend experience meets stripper body without the responsibilities of a real relationship. You could stop reading here and enjoy the other cool thing about San Diego strippers: there's an endless amount of them!
OR further enrich your life by dating the next 2 types:

The Vegetarian That Was Not Raised Vegetarian
Vegetarians that were raised vegetarian are brainwashed, but a girl who became vegetarian on her own has sifted through all the bullshit and has become a really cool girl. Her profound level of sanity will rub off on you. All you have to do is stick with her for six months. It takes the first 3 months for you to let go, and the next 3 to see the benefits. After that, you can dump her.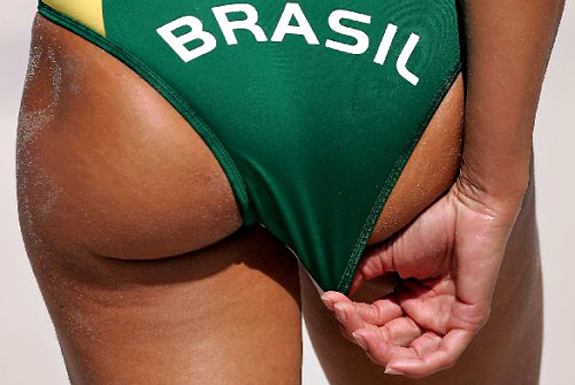 A Hot Brazilian Who Recently Moved To America
It's important that she lives in America because you won't feel completely like a fish out of water, and if she has made her way to the U.S. she is "extrovert Brazilian".
You'll have so much fun going out. It'll be:
dinners every night
parties every night
sex at the night
sex in the morning
really sexy naked naps
and spontaneous trips to Brazilian places in your neighborhood you had no idea existed.
You'll have a lot of fun conversations about idealistic things to do tomorrow. The moment you show signs of laziness, she's gonna' dump you. So just think of it as a sprint without a finish line and when you get tired, just stop and she'll go away.
Tags advice Dating relationship To Do Before You Die Types of Women