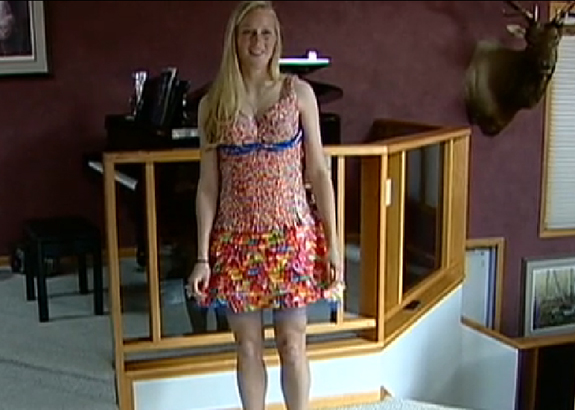 What would you do if your date's mom made her prom dress out of Starburst candy wrappers? What about her accessories such as shoes, flowers, a purse and even a vest for you out of Starburst wrappers?
After five failed attempts, one Wisconsin teen's mom did the unthinkable and came up with a practical design that fit both her tastes as well as her daughter's for a prom dress. The dress took years to make, but luckily for the girl wearing the colorful ensemble, the theme for her prom was 'Candyland.'
Talk about having the sweetest dress at the prom.
VIDEO

For more on the story click here.
Tags Fail Humor offbeat Prom Dress Starburst Starbust Wrappers WTF