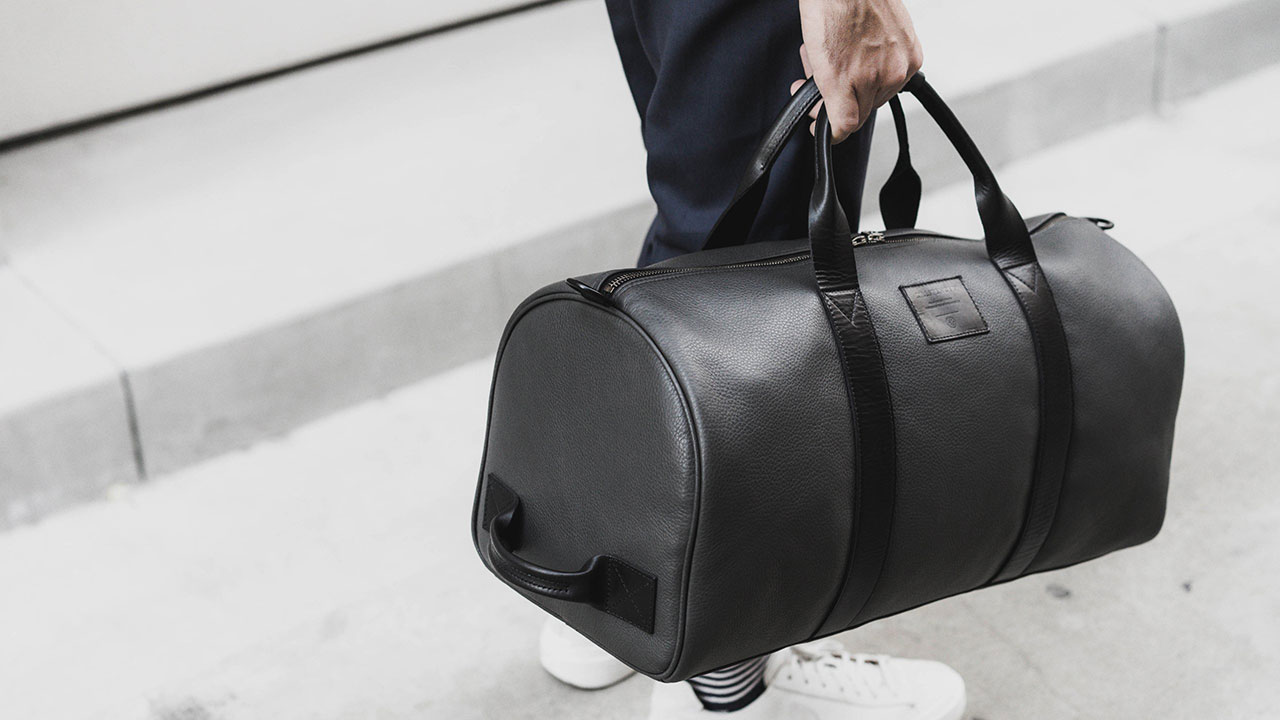 Photo: Killspencer Duffle Bag
Long gone are the days where you only need a backpack. You may think your backpack is suitable for any occasion, but you're wrong. Not all bags are created equal. A grown man needs a grown man's bag. To help you understand why, we have narrowed down a list of 6 bags every man needs and why.
Weekender/Duffle Bag
A gentleman always has a stylish bag available. A great weekender or duffle bag is a sign of a sophisticated a man. It is big enough to fit everything you need to bring on a short business trip or small enough to use as a carry-on bag if you're taking a quick weekend getaway and need to travel in style. Leave your everyday backpack at home and step up your game with this perfect travel companion.
Messenger Bag
You don't have to be a bike messenger to carry a messenger bag. This classic crossbody bag is built for comfort and convenience. If you are going to work or school and need a bag that is a step up from a backpack to hold your day-to-day stuff, this is a great option.
Beach Bag
If you're heading to the beach to surf, picnic, or hang with the bros, you need a beach bag. Sure, you can take any bag to the beach, including that everyday backpack, but a spacious quintessential beach bag to tote an extra pair of shorts, snacks, towels, beverages, Bluetooth speakers, and anything else you need for a day at the beach proves your adulting. 
Gym Bag
A man who believes in staying healthy and fit works out. If your workout includes going to a gym or being outdoors at your local park or beach, you will need a bag to hold all your workout essentials. The type of gym bag you require is based on your daily fitness routine. A stylish, versatile bag with multiple compartments to organize everything is a necessity for the working man who gets dress for work at the gym while a simple, inexpensive carryall bag is enough for the guy who doesn't require much. 
READ: Filson Dryden Rolling 2-Wheel Carry-On Bag
Toiletry Bag
Every man who travels should own a toiletry bag. Whether you are traveling for business or taking a quick romantic getaway, a versatile bag that can carry your toiletries is a must. There are many types of toiletry bags on the market from leather, nylon, clear PVC, those with organizational compartments designed to hang or dopp kits designed to open above and stand straight. Whatever type of bag you fancy should be perfect for organizing your essentials and convenient to carry. 
Alternative Bag
If you find that you need to carry unconventional items (think hunting or hiking), opt for a multipurpose bag like a "war belt" that allows you to keep the weight manageable. Known today as a "battle belt," this waist bag can hold everything including a utility knife, medical kit, or tactical gear. When climbing, hunting, or exploring in the wilderness, the goal is to keep things as lightweight as possible. An alternative bag like a battle belt will come in handy providing extra real-estate and aiding in mobility.
Tags duffle bag Guy Stuff Men's Bag Men's Duffle Bag Toiletry Bag Weekender Bag