Going out for a cold one nowadays has new meaning. Thanks to SnöBar's alcohol infused ice-pops and ice creams, a delicious cocktail can linger on your tongue just a little longer.
Crafted with natural ingredients and premium tequila, vodka and brandy, SnöBar offers a cool alternative to the traditional Margarita, Cosmopolitan and other tasty cocktails, while maintaining the alcohol content (3.59-6.41%) you expect. To put the alcohol content in perspective, each serving of SnoBar ice-pops and ice cream has the equivalent alcohol percentage of a full cocktail.
SnöBar first chilled palates in Arizona and over the summer they slid into Las Vegas top hot spots making them just a little cooler with Pink Squirrels, Grasshoppers, and numerous other options. The unique cocktail options will soon be available nationwide with over 50 new flavors in development.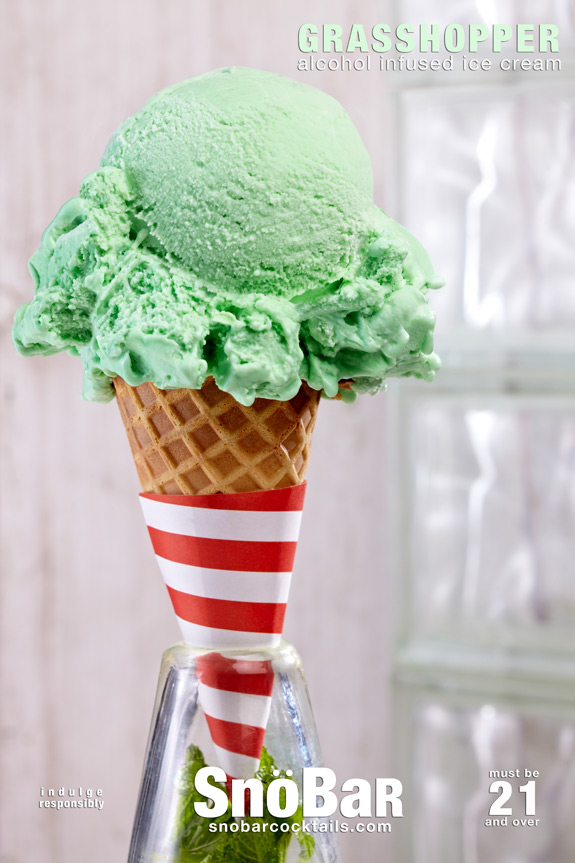 SnöBar Ice Cream Flavors
Four current flavors of ice cream include:

Grasshopper – Ingredients: Brandy with crème de menthe, crème de cacao and cream
PinkSquirrel – Ingredients: Brandy, almond liqueur and crème de cocoa with cream
Brandy Alexander – Ingredients: Brandy and crème de cocoa with cream
Brandy Alexander with Chocolate Chips – Ingredients: Brandy and crème de cocoa with cream and chocolate chips
SnöBar Ice Pops Flavors
Two types of ice-pops, Margarita and Cosmopolitan, replicate the distinct flavor and experience of the traditional cocktails.

Margarita ice-pop – Ingredients: premium tequila, lime and triple sec
Cosmopolitan ice-pop – Ingredients: premium vodka, triple sec and cranberry
We know, you're thinking alcohol doesn't freeze. Does it really matter, guys? It's alcohol. Not sure if it's MANly enough for you? Again, it's alcohol! Besides, if it's not for you, what guy doesn't enjoy a girl with an ice-pop or ice cream? Yeah, now you need some cooling down, don't you?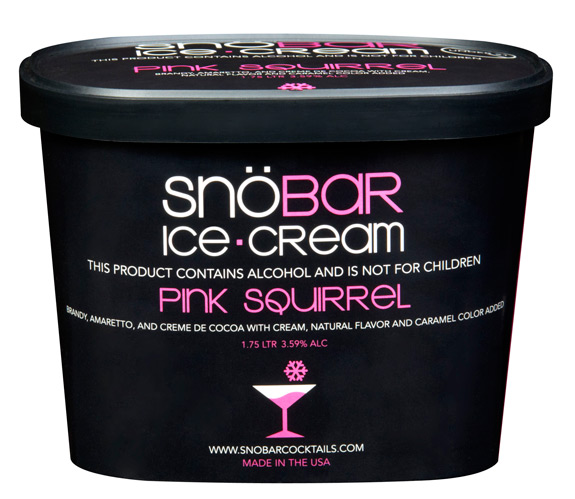 SnöBar products are spirits and are to be consumed only by adults over 21 years of age. So, if you are 21 why not indulge responsibly. We had to remind ourselves as we over indulged the first time we tasted the Margarita ice-pop, which is like drinking an authentic "Tequila Daisy." Yummy!
For more information on SnöBar, visit their official website www.SnoBarCocktails.com or on Facebook. You can also follow SnöBar on Twitter @SnoBarTweet.
Tags Alcohol Ice Cream Alcohol Ice Pops Ice Cream Ice Pops SnöBar SnoBar Ice Cream SnoBar Ice Pops