If you haven't thought about buying Christmas gifts yet, there is nothing like a '12 Days of Christmas' gift guide to send you into panic mode. Consider this a friendly reminder Christmas is near. Whether you are going to give a gift or treat yourself, here is another sweet idea that will turn you into one badass Santa.
DAY 10 BADASS PRESENT
Bourbon Whiskey

A great whiskey, like a great friendship, is something that gets better with age. For the whiskey connoisseur on your Christmas list, here are a few ways to toast the holidays and say sláinte to 2014. Bourbon for Christmas? Now that's my kind of Santa.
BULLEIT 10 YEAR OLD BOURBON


Available for its first holiday season, Bulleit 10 Year Old Bourbon is the newest variant from Bulleit Frontier Whiskey. The iconic bottle is reason enough to add this to your wish list ($45).
KNOB CREEK


This bourbon whiskey is 100 proof, aged 9 years, and has the distinct flavor of pre-Prohibition bourbon. To turn this great gift into an awesome gift, Knob Creek allows you to create personalized labels. Visit www.knobcreek.com/label-maker for more information.
Fun fact: Booker Noe, Knob Creek's master distiller, is Jim Beam's grandson. With Beam running through his veins, you know this man made a hell of a good bourbon.
WILD TURKEY® 101 RYE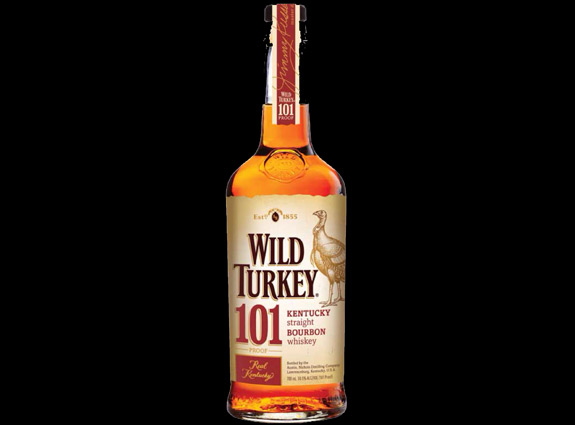 A comeback to rival the McRib's, Wild Turkey 101 Rye is back in business due to popular demand. Loyal fans took to social media to demand the 101 proof rye whiskey's return. Snag a bottle (or two) for the holidays before they are all gone.
MAKER'S 46 MARK


Apparently racehorses aren't the only winners that come from Kentucky. This bourbon whiskey is a bit smoother, so feel free to share this one with your wife; it won't put hair on her chest. The bottle even looks like a gift; hand- dipped in signature red wax, it just screams 'Christmas present.'
WOODFORD RESERVE


This small batch craft bourbon is aged 7 years, then transferred to toasted, charred barrels for another year to deepen the flavor. For the serious bourbon collector, look for a bottle from the Master's Collection. These rare finds are released in limited quantities and few locations each year.
Salud!
Tags Bourbon Christmas Gifts For Him Gift Ideas Man Gifts Man Stuff Whiskey Whisky Whisky vs. Borbourn