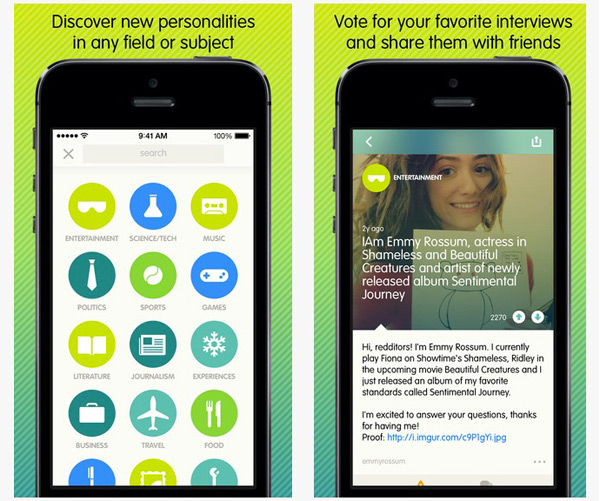 Keep up with your favorite celebrities and notable figures anytime, anywhere with Ask Me Anything – the official Reddit AMA app. Reddit's Ask Me Anything question and answer forum, which features interviews with all of today's trendiest pop culture stars is now available as an app to help users easily browse popular interviews. The modern-day interviews, where the Internet asks the questions while movie stars, comedians and popular public figures sit in the virtual hot seat gives everyone an opportunity to participate.
The Ask Me Anything app is available for the iPhone and the Android platform. The app helps to organize the thread as the Q+A conversations bounce around between topics ranging from the random to the hot-button big ones. With the AMA app, you'll tune into unconventional chats and pocket some juicy tidbits you'd never get from Google.
If you want to become a king of small talk and stay up on the latest trends, join the conversation. Download the app, and take your easy-reading entertainment everywhere you go.
Tags Ask Me Anything Ask Me Anything App Internet Mobile Apps Reddit Reddit AMA Reddit AMA App Reddit Ask Me Anything