If you follow our style section you know we have an affinity for sneakers that aren't the norm. We love a well-constructed sneaker that is stylish and sophisticated, so when we came across these new yellow paneled sneakers from AMI Alexandre Mattiussi we got excited. There is nothing normal about this sneaker or it's creatively genius colorful way.
These running shoes by French fashion designer Alexandre Mattiussi are composed of alternating suede, buffed leather, and mesh paneling throughout with white lace-up closure. A combination of in grey, ochre, blue, red, white and black, the sneaker has a striped textile panel at the tongue in white and deep navy with a treaded rubber sole in black and white.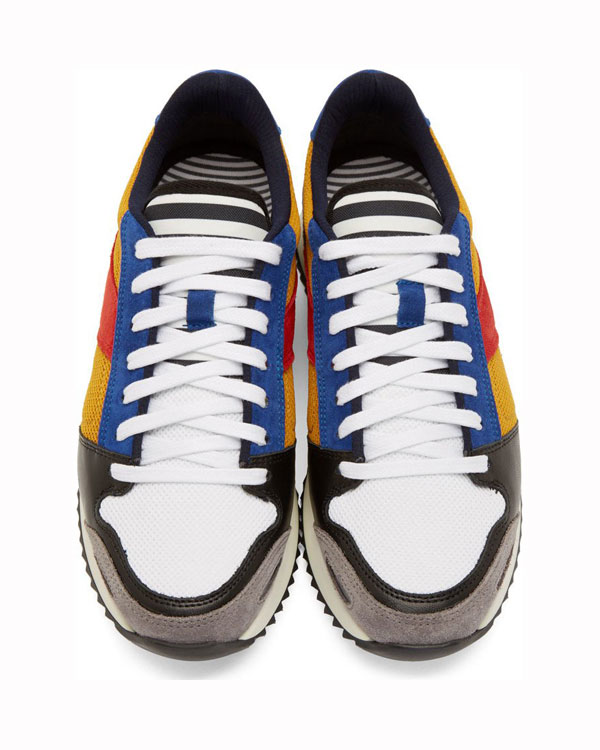 After working for high-end designers and gaining experience at Dior, Givenchy and Marc Jacobs, Alexandre Mattiussi decided to make clothes that he and his friends would wear. He created a label that offers wearable men's clothing and shoes that aren't overly trendy, but integrates effortless into any man's wardrobe that has a flare for style. With an affordable price point for a lavish sneaker reminiscent of high-end designer sneakers like Giuseppe, AMI Alexandre Mattiussi offers high quality and sophisticated designs. These sneakers retail for $370.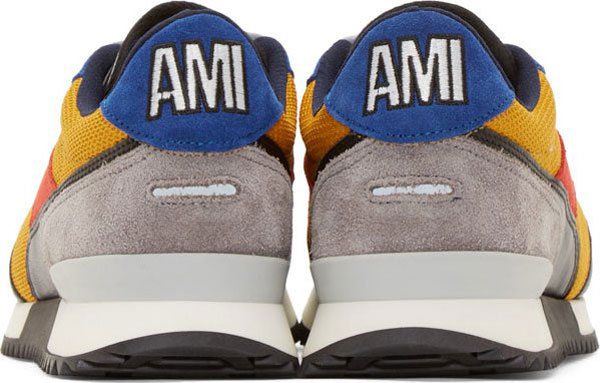 If you were wondering where AMI came from, the brand's name is composed of Alexandre Mattiussi initials and the last letter of his name. Translated into English it means 'friend'.
Tags Alexandre Mattiussi Ami AMI Alexandre Mattiussi Designer Sneakers Paneled Sneakers Snakers