Your favorite girl you love to hate recently talked to Rolling Stone Magazine and let's just say it was a revealing interview. The curvy and may we add beautiful (oh and bootyful) Kim Kardashian opened up about her personal life and family in the new issue of Rolling Stone. She discussed everything from her first marriage, OJ Simpson, her brother Rob and dating Michael Jackson's nephew. She even talked about Bruce's thing from women's clothing and rolling with Paris Hilton. Now, that's hot!
Check out what Kim had to say below.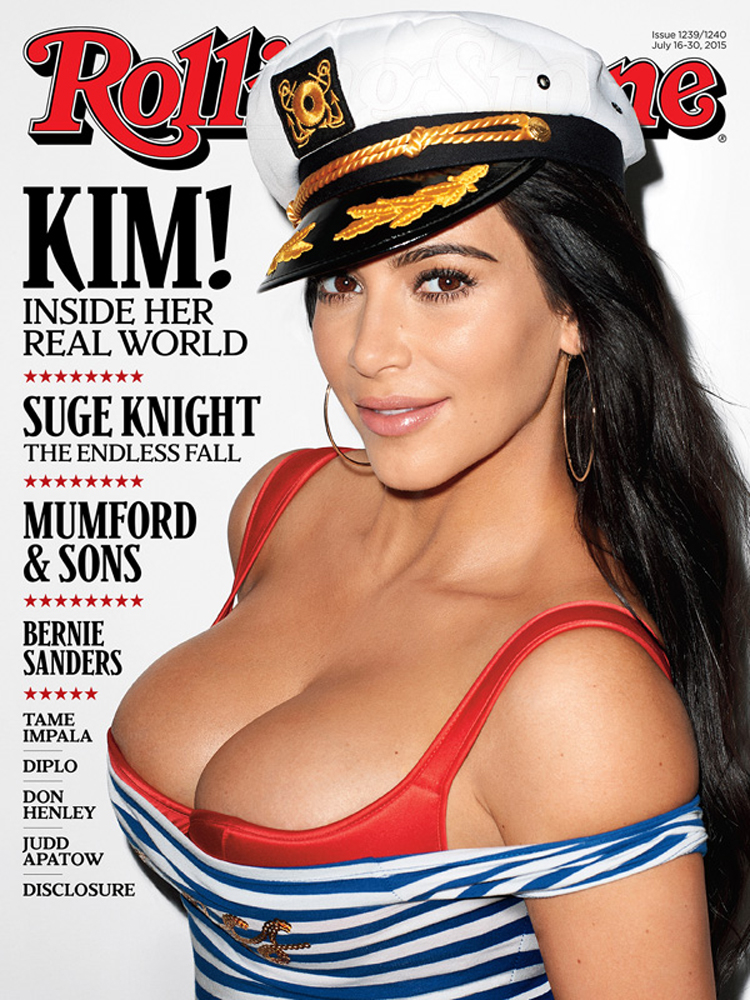 EXCERPTS
When Kim was a teen she dated Michael Jackson's nephew, TJ. It was her first experience in an interracial relationship — and not her last.
At the time, her dad, Robert Kardashian, "explained to me that he's had a lot of interracial friends, and it might not be the easiest relationship. He said I should prepare myself for people to say things to me. . . . When I was in high school, I'd get magazines and see interracial couples and think, 'They are so cute.' I've always been attracted to a certain kind of look."
The most rebellious thing Kim did as a youngster? Secretly marrying.
"She was a teenager then, and teenagers do a lot of crazy things," Kim's mother Kris Jenner says of her daughter's marriage to music producer Damon Thomas at age 20. Kardashian explains it this way: "I was very happy at home learning how to cook and clean and keep a house. I knew that was where I wanted to end up."
READ: Is Kim Kardashians Butt Real
Kim discovered her stepfather dressed in women's clothing in the garage when she was 22 — 12 years before the former Bruce Jenner announced to the world, "Call me Caitlyn."
"I was shaking," Kardashian says. "I didn't know if I'd just found out his deepest, darkest secret, and he was going to come after me." Jenner called her on the phone a half hour later, and said, "One day, I'll talk to you about this. Until then, don't tell a soul." Eight years later, he said, "Let's have that talk." Before Kim's wedding to West, Kardashian talked to Kanye about it. "I wasn't sure if Bruce was going to be comfortable walking me down the aisle," she says. "He had just had his trachea shaved, so I knew something was going on." She was afraid of what West might think, but West calmed her concerns. "[Kanye] obviously moves to his own drum," she says. "He lives his life the way he wants, a really authentic life, and he was like, 'If you can't be authentic and you can't live your life, what do you have?' "
Kim's sex tape didn't bring her closer to Hilton, who had a similar experience.
"I don't think she was that happy," Kardashian says. "We didn't really talk about it. I probably would have thought, 'Oh, my gosh, let me give her advice,' but we had no communication. But our friendship had fizzled before that."
Take the jump over to RollingStone.com to get the full story out on newsstands now.
Photo credit: Terry Richardson / Rolling Stone