Who remembers the original 1976 Charlie's Angels with Farrah Fawcett (most popular), Kate Jackson and Jaclyn Smith (appeared in every episode).
Okay, you may be a bit too young, but surely you remember the movies.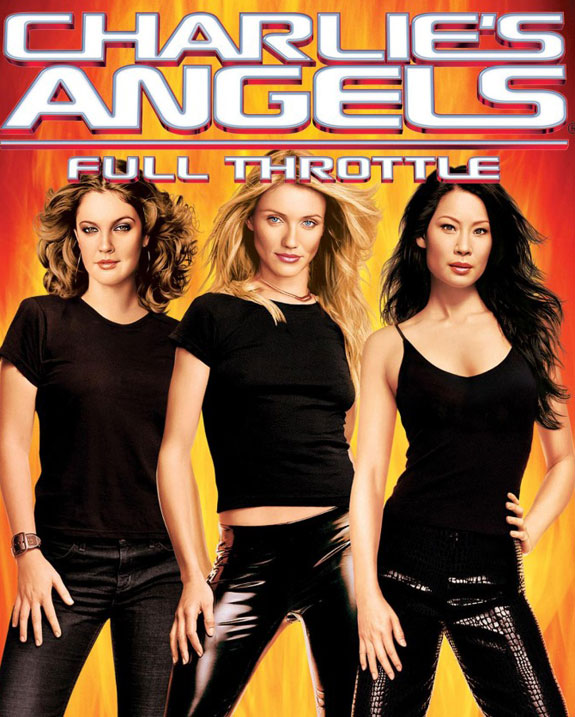 Who can forget Cameron Diaz, Drew Barrymore, Lucy Liu and the never ending theme song "Independent Women" by Destiny's Child. Just when your memory may have faded, in true Hollywood form (they remake everything), there are some new Charlie's Angels on the scene.
Set in Miami, the new action-packed series takes on the 1970s smash hit series and introduces us to three new angels. All head-turning beauties and close friends, the new series includes Abby (Rachael Taylor), a Park Avenue princess who became a world-class thief, Kate (Annie Ilonzeh), a Miami cop who fell from grace, and Gloria (Nadine Velazquez) who is a disgraced army lieutenant that loves explosives.
Check out a sneak peak of the new Charlie's Angels TV show produced by none other than Drew Barrymore. *Spoiler Alert* Gloria (Nadine Velazquez) is killed in the first episode and replaced by street racer Eve French (Minka Kelly), a childhood friend of Gloria's.
VIDEO

The Angels Talk About The Show

For more information on the show visit there official website abc.go.com/shows/charlies-angels. If you are up to the challenge of a cool mission make sure to check out the official Charlie's Angeles Facebook page for a chance to collect badges, watch exclusive videos, and earn your wings!
Tags ABC Annie Ilonzeh Charlie's Angels Minka Kelly Rachael Taylor TV