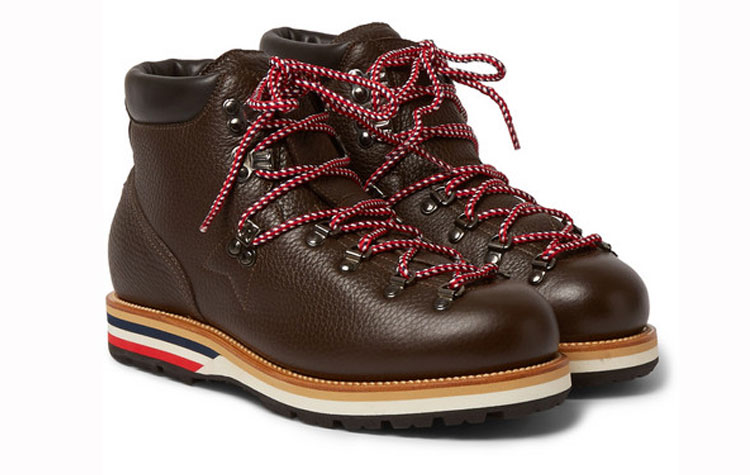 Rocking a great pair of expensive hiking boots means you're "in the know." Yes, you can put on a pair of hiking boots and be considered fashionable thanks to your cool hipster friends. Keep in mind this won't work with any old pair of hiking boots, but with an expensive stylish pair like the new leather lace-ups by Moncler, you too can walk around like a rock star.
Known for designing high quality outerwear and sportswear, Moncler is a renowned Italian luxury company with French roots. At first glance of these full-grained leather boots, it is easy to see how the luxury brand caters to urban dwellers and luxury seekers. Retailing for just under $1,000 a pair, these
well-above average boots are cuffed in smooth cushioned leather around the ankle for comfort and have Vibram® outsoles. Made in Italy, these brown leather boots feature the label's signature red, white and blue colors on the laces and a striped midsole with leather lining.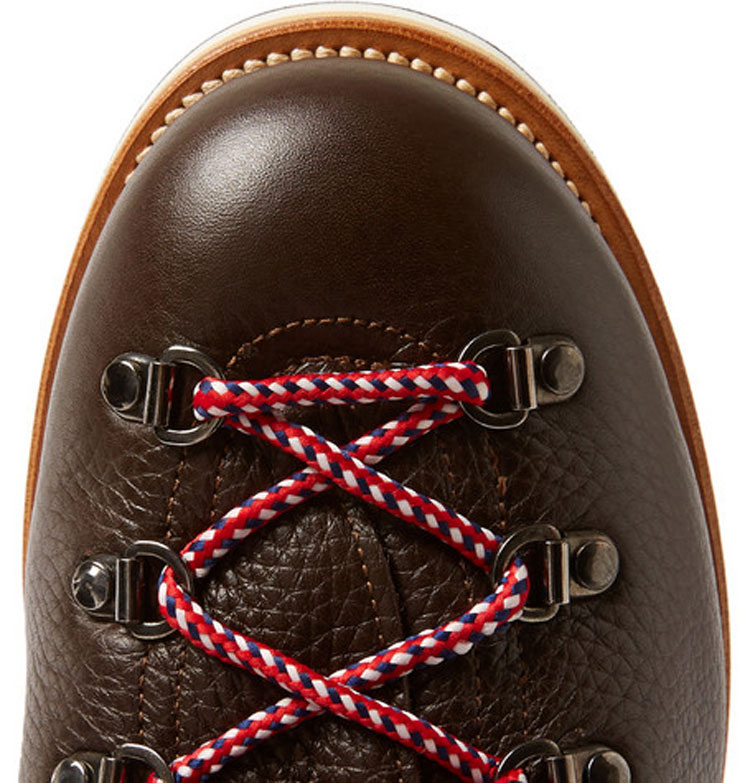 Tags Construction Boots Hiking Boots Leather Boots Men's Boot Moncler