Quick Wipes aren't just for kitchen messes and baby butts, but this helpful new design is for grownups…men like you, who like your sneakers to stay clean and mark-free. They're the first dual-textured wipe we've found on the market, and thanks to the handy dispenser box with individually wrapped wipes, you can keep them on the shelf next to your shoes, so you're always just a few seconds away from looking good and well-manicured before you leave the house (at least as far as your shoes go). Get superior cleaning with these durable and genius little packets of magic. They're not really meant for suede or nubuck, but the rest of your smooth leather sneakers, casual shoes and golf shoes will surely appreciate your effort.
Also from Jason Markk: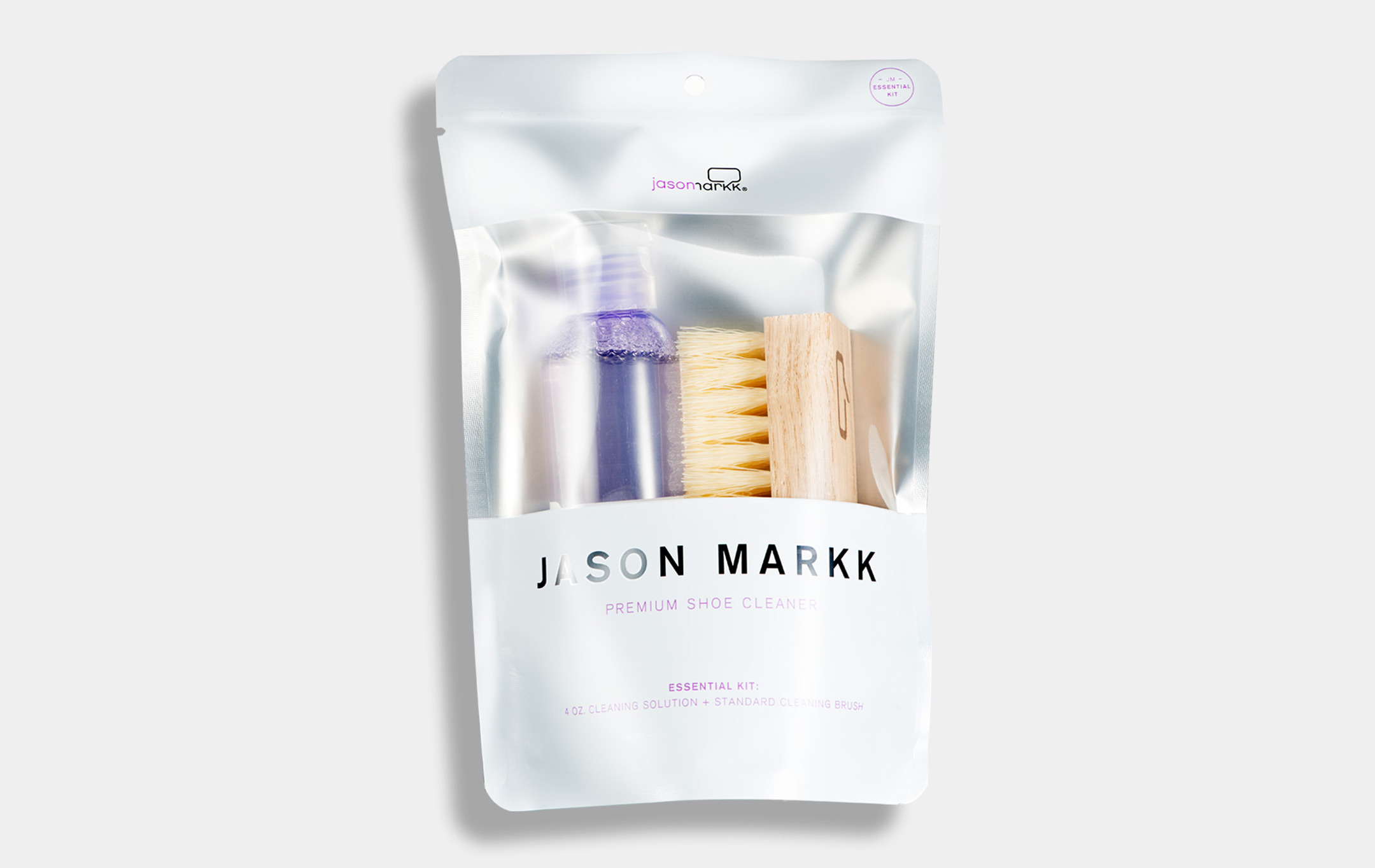 Essential Kit — The signature kit includes a 4 oz. bottle of his Premium Cleaning solution and the Standard Brush. The cleaning solution has no harsh chemicals or abrasives and it's over 98% natural, 100% biodegradable. One kit will do up to 100 pairs of shoes, so it's a smart choice for your wallet and the appearance of your sneakers, golf shoes and all your favorite footwear in the closet.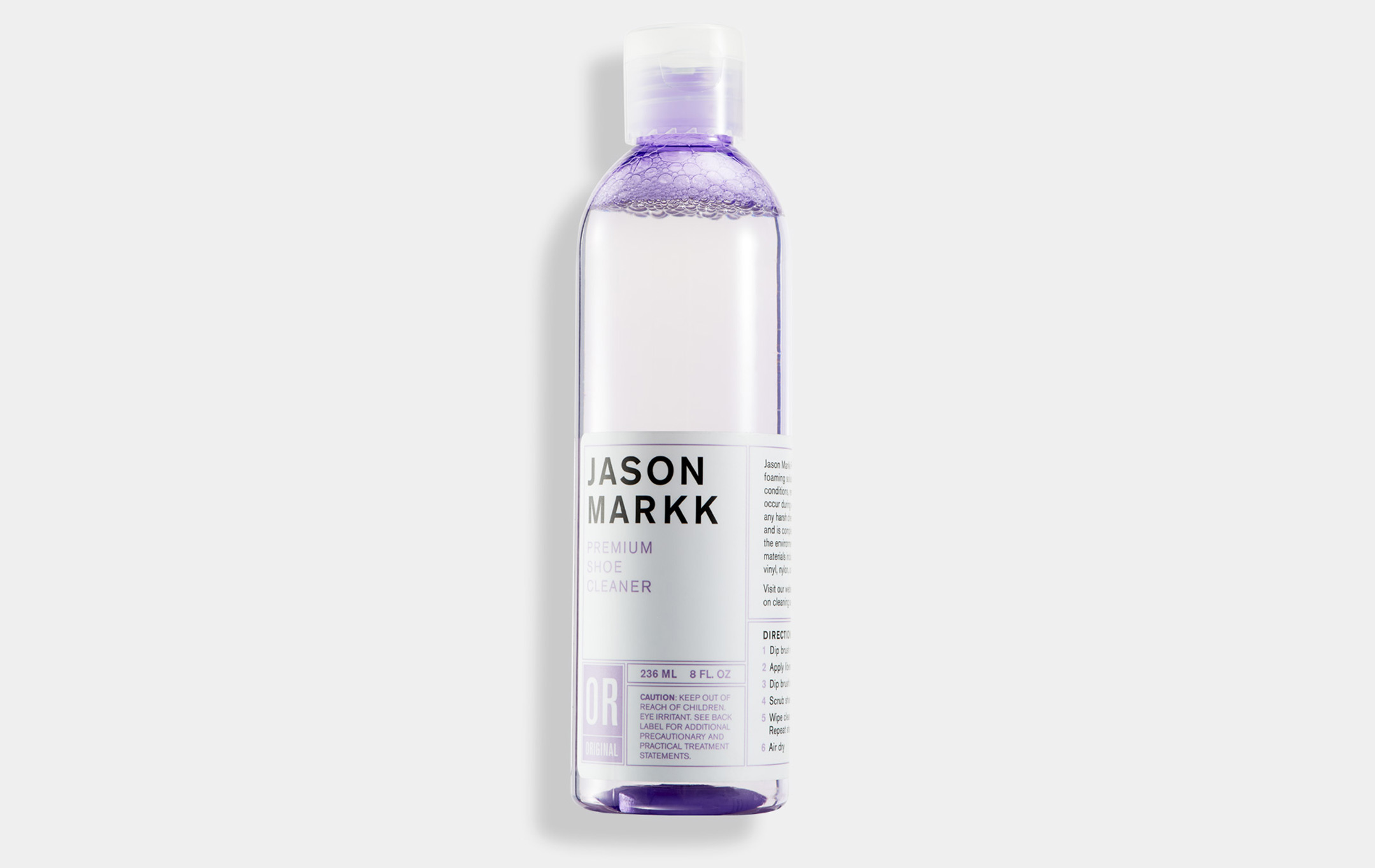 Premium Shoe Cleaner — When you've already got the brush, but you need a bigger supply of the cleaner, this 8 oz. version is his best-selling option. Without harsh chemicals and abrasives, it's over 98% natural, 100% biodegradable. It gentle foams to clean and condition, and one bottle will do up to 200 pairs of shoes, including leather, suede, nubuck, canvas, vinyl, nylon cotton mesh and more. Best of all, it's safe on all colors and materials, so now worries of color fading and looking worn.
For more information on Jason Markk products, simply visit jasonmarkk.com. You can order wipes, kits and cleaner, plus see helpful videos, such as how to clean suede shoes, which was a bit of a mystery for us until now — very helpful. Take out those marks with Jason Markk!