Ford's been around for what seems like forever. It may be hard to believe that a long-established car company can come up with anything fresh and new, but based on the recent #FordTrends event, it's clear that the old dog has learned some new tricks. We were fortunate enough to be in attendance as Ford offered insight, trends, and shared news as they attempted to revisit their understanding of the world by asking a simply question, why?
Ford For the Future
The mission of making people's lives better, an original goal of Ford, continues on to this day, as evidenced by the company's commitment to sustainability, mobility, and unforgettable driving experiences. Based on what we saw, it's not so much facing the future head on as disrupting the future in a positive way.
New Technologies
Ford enlisted the help of some heavy-hitters including Henry Blodget (Co-founder, CEO, EIC, Business Insider) and Andy Serwer (Editor in Chief, Yahoo Finance), to host panels as they furthered the conversations on making the world a better place. From speakers like Dan Ariely, Professor of Psychology and Behavioral Economics at Duke University, to Ford's President and CEO, Mark Fields, and Executive Chairman, Bill Ford, we heard a shift in perspective that made it clear to us that Ford is driven to improve lifestyles, not just transportation, by bringing life-changing technologies to people.
For example, the new Ford F-150 makes use of recycled materials like textiles, plastic bottles, and tires, improving the vehicle itself while benefiting the environment through the application of advanced automotive as well as design technology. Folks in San Francisco will soon enjoy Ford GoBike, while the roll out of app-centered traffic avoidance navigation, crowd-sourced shuttle, and ride-hailing programs are on the horizon. Ford's SYNC Connect along with the FordPass platform streamline ordinary functions like remotely locating and starting a Ford vehicle, and even checking the gas tank!
Transportation Plus Mobility
Many vehicles were featured at Ford's trend conference and on display at their Dearborn Development Center including the Ford Escape, F-150, F-Series Super Duty, The Fusion (Energi, Hybrid, Sport) and the Transit. All were especially notable for features like technology, fuel economy, and safety. We even had a chance to put Ford's performance to the test while having a blast test-driving the Focus RS with Ben Collins, "The Stig", from "Top Gear?" Yes, thanks to Ford, we were able to ride shotgun on an aggressive autocross course with the man, the myth, "The Stig!"
It's about more than just material things, though; we appreciate how Ford is pushing for multi-modal experiences. It's not just about cars and trucks, it's about mobility and the experience of transportation. Ford expects to put out autonomous ride-sharing vehicles in five years. Ford is also launching a
partnership with B&O Sound
Journeys to improve the individual transportation and ride-sharing experiences.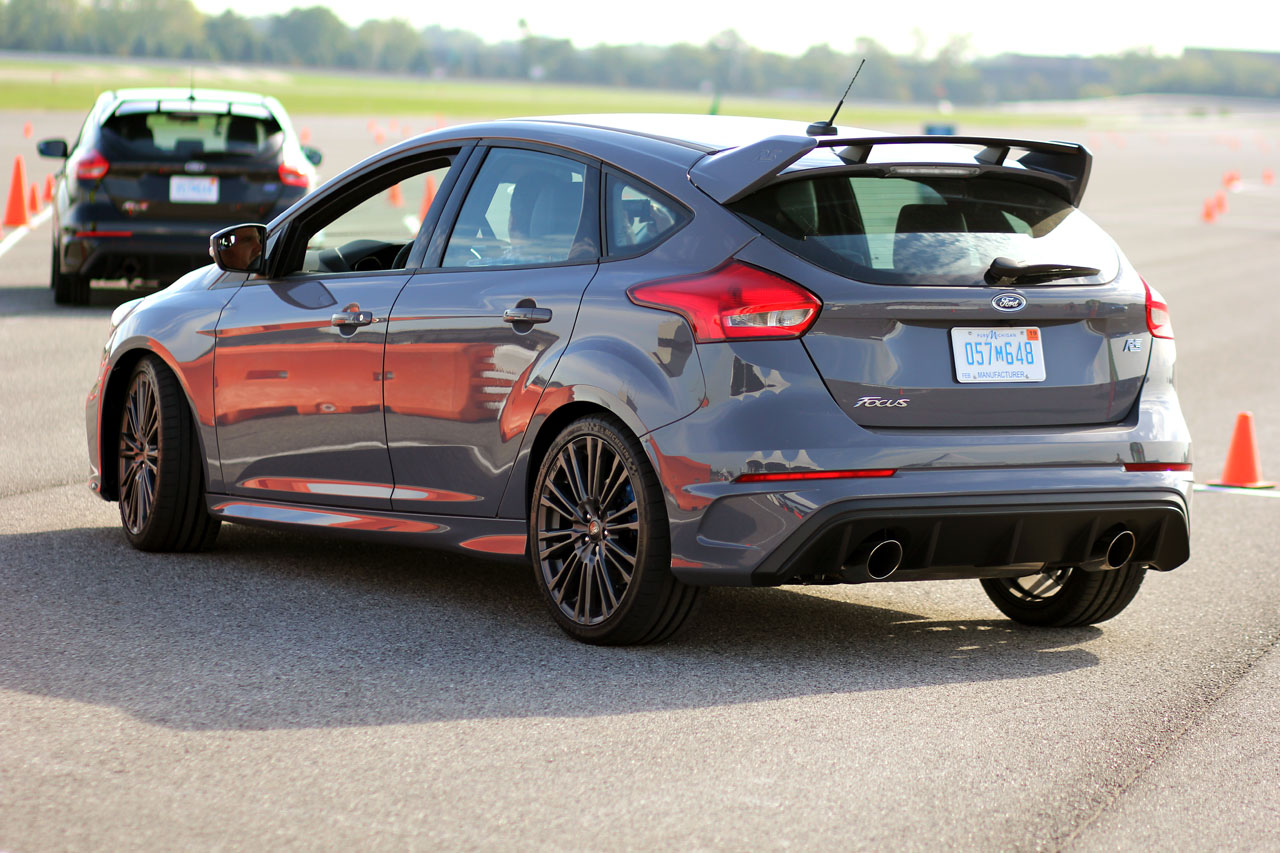 The Road Ahead
With Ford's experienced team of engineers, researchers, and more, it is clear they are committed to providing forward-thinking transportation along with mobility solutions that are lifestyle-oriented towards how we live now, and how we want to live in the future. Putting technology to work for people, instead of technology's sake, is reflected in current and projected vehicle offerings. We have come to count on Ford for old-school values like safe cars and trucks, but it's clear that Ford's same dedication extends to "new-fangled" ideas like sustainability and mobility.
Ford Versatility

2017 Ford Fusion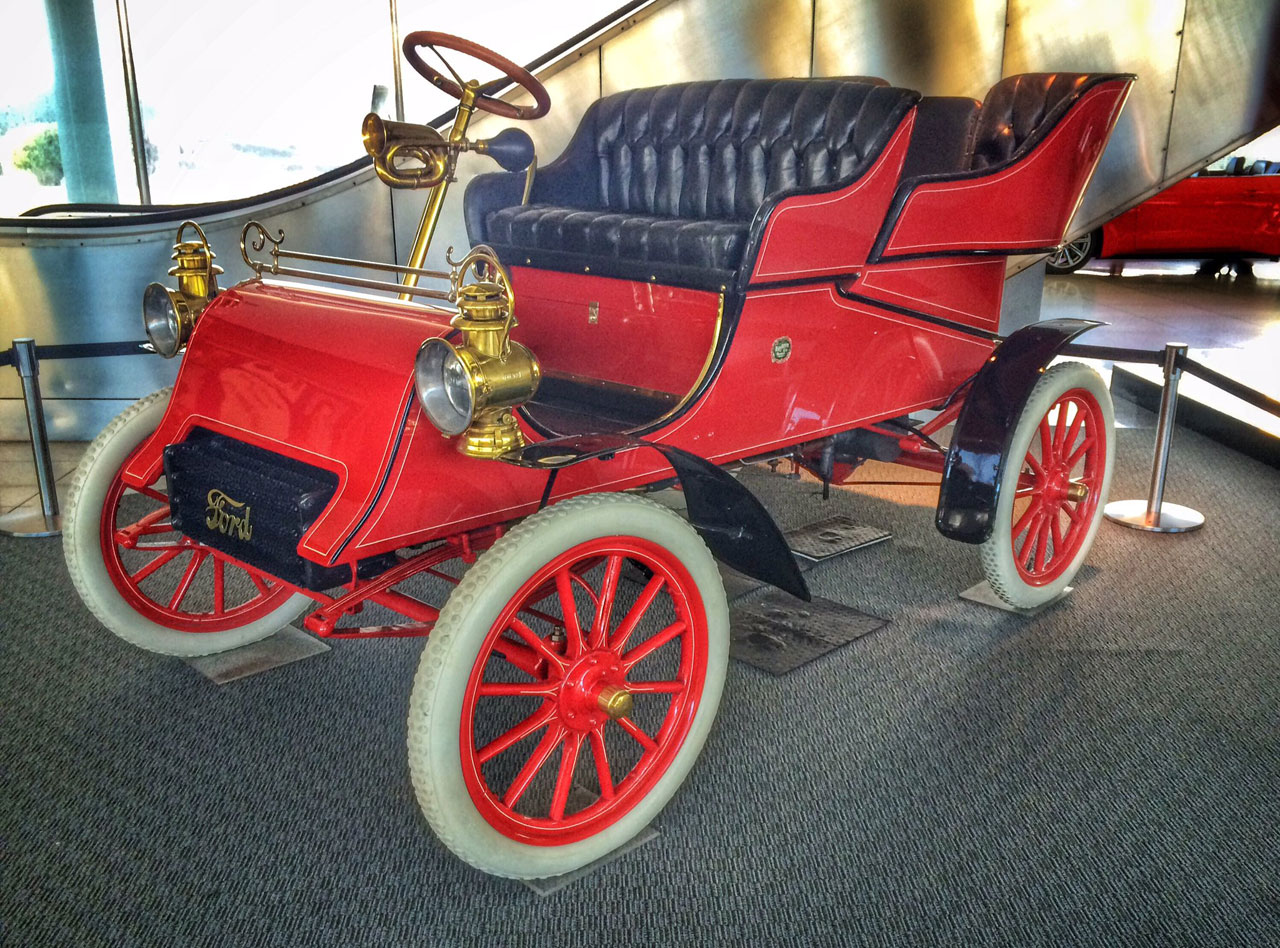 The oldest Ford in existence, a 1903 Model A at the company's world HQ. Photo Credit: @RidesAndDrives

Ford Mighty Diesel Tonka Truck