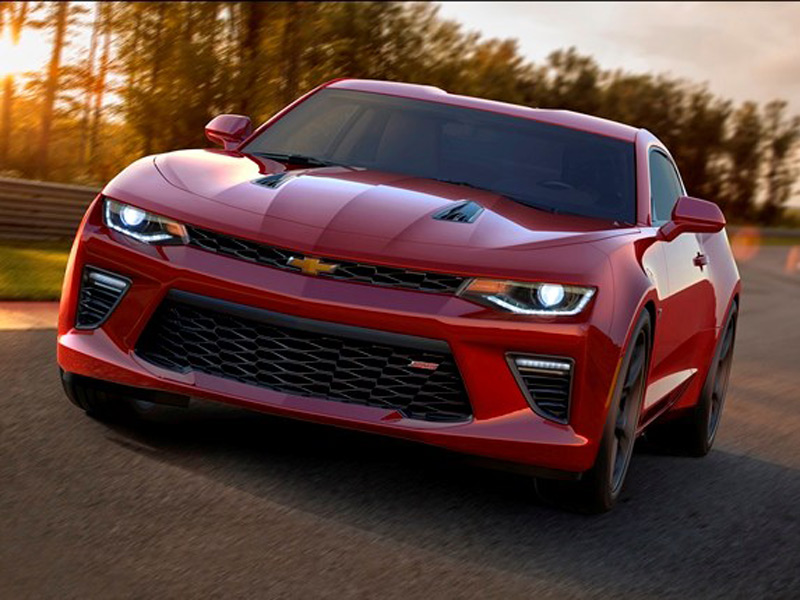 When most people buy a new car, it comes with an owner's manual that they may or may not read. It's a couple hundred pages all about the car, but it's not all that interesting. Finally, that's changing for Chevrolet. To accompany the 2016 Camaro, Motorbooks is releasing a book all about the history of the Camaro over the past 50 years and how Chevy came to create one of the most iconic muscle cars of all time, from its inception to the newest model.
History Lesson
First and foremost, "Camaro 2016: Chevrolet's Modern Performance Car" is a history lesson. It discusses how the Camaro has evolved over the last half-century. This gives readers an inside look at why certain decisions regarding its design were made and explaining how the technology in the newest model of the car works. As one commenter wrote, "It discusses the previous generations of the Camaro, the secretive design processes that ultimately brought the Camaro back in 2010, then goes into fine detail discussing the sixth-generation planning, exterior/interior designs, a special section for convertibles, the power train, the assembly plant, and release."
Book Features
The book is the ultimate insider's look at the Camaro. It includes interviews with the engineers and designers that had a hand in designing the Camaro over the years. The insight they give is fascinating and won't be found anywhere else, certainly not in a plain-old owner's manual. Each chapter focuses on a different aspect of the car's history, providing all the juicy details car lovers want. The book also includes more than 300 photos of the Camaro taken behind the scenes during production.
About The Author
Larry Edsall was a near-perfect choice to author this book. He spent close to a dozen years as the managing editor of AutoWeek magazine, and went on to collaborate on multiple automotive websites, including iZoom.com. He now works as a journalism professor at Arizona State University and writes regularly for the Detroit News and New York Times. Suffice it to say, Edsall knows his stuff, which is why he's able to take readers on the incredible journey of the Camaro.
Book Review
The final product of Camaro 2016 is exceptional and a must-read book for any car lover. Edsall weaves a brilliant narrative that offers highly technical information in a way that's smooth and easy to read. With terrific inside knowledge and exceptional photographs, this is the kind of book that will make you want to go out and buy the sixth-generation Camaro.